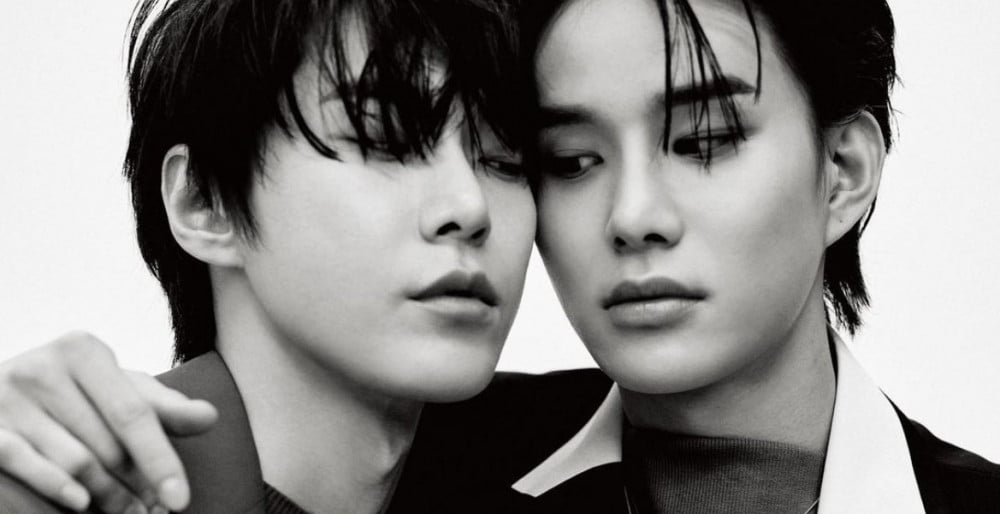 NCT 127's Doyoung and Jungwoo posed together for 'Cosmopolitan'.
The duo is well-loved by the fans as the 'Sabujak' combination. Jungwoo said, "I had such a great time. I have a good chemistry with Doyoung-hyung, and fans love that about us, too. So this photoshoot means a lot to us. I want to have a lot of different activities with hyung."
Doyoung said, "Whenever I feel anxious or when I get excessively conscious about our surroundings, Jungwoo is there to calm me down like my actual little brother. Jungwoo makes me smile, so it's fun to be with him. I'm older, but I depend on him a lot."
Check out the shoot below.