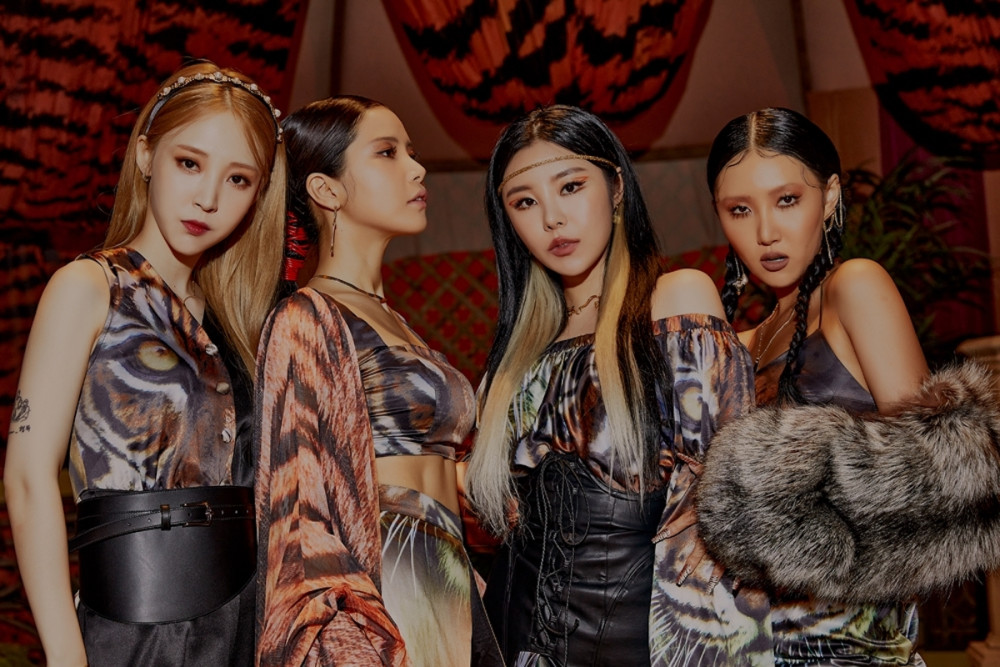 MAMAMOO let fans know what to expect from their upcoming fan meeting, 'Best Friend, Best Travel! MooMoo Tour'.

During a Naver V live stream titled 'Gather MooMoos', the MAMAMOO members revealed they were taking a break from practicing performances for their fan meeting taking place on February 21 KST. Solar expressed, "It's been a while since we've held a fan meeting. We couldn't see you last year because of COVID-19. We wanted to meet you personally, but we'll be meeting you online. It'll be easy to watch, so international fans can join us."

She added, "We're going to show you something new at this fan meeting. We re-recorded it to make a track, and it's amazing. After looking through the list of songs, this song? It was so fresh. I got greedy when we were recording it."

Moon Byul continued about the fan meeting, "We'll be your 4 guides. We'll prepare a trip you can enjoy." The members also revealed they would be wearing outfits with concepts they haven't taken on before.

MAMAMOO's 'Best Friend, Best Travel! MooMoo Tour' will stream live on Naver VLive+ on February 21 at 5PM KST.