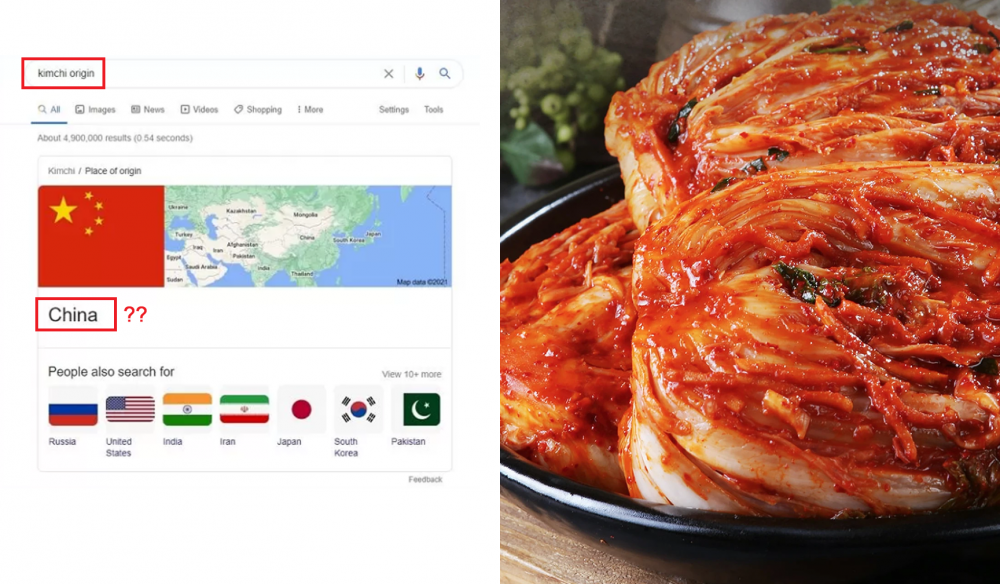 On February 5th, Korean netizens confirmed that a Google search result for 'Kimchi origin' shows up as China.
As of February 5, 10 AM KST, netizens who searched the keywords 'Kimchi origin' were given the top result as 'China' along with the Chinese flag.
Underneath the Chinese flag, other countries such as the United States, India, Iran, Japan, South Korea, and Pakistan appeared as the countries related to the keyword. Underneath the countries flags, other related questions about Kimchi were seen.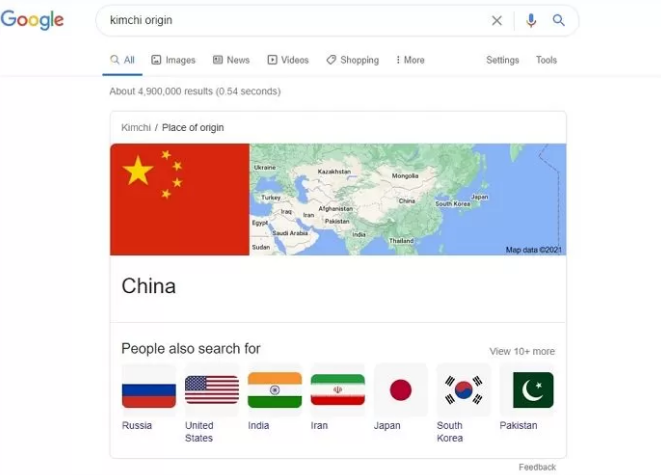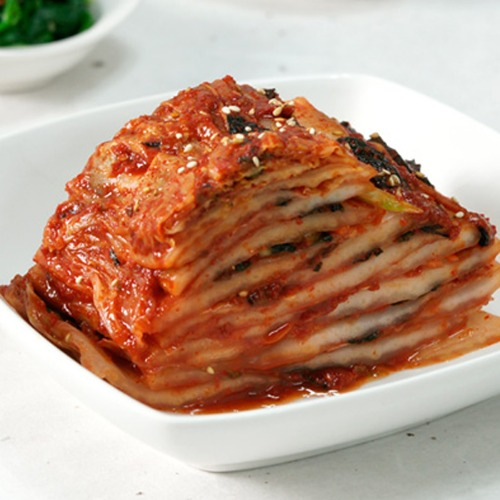 The frequent questions asked by Google users include, "Is Kimchi Korean food?" "Is Kimchi Chinese?" and "Is Kimchi Vietnamese or Korean?" Rather than providing the answers to the questions, Google links the Wikipedia page as the first link.
Wikipedia introduces Kimchi as the 'Traditional Korean food,' explaining that the food is always given as a side dish in households and is used to cook main dishes as well.
Korean netizens are stating that a few Chinese netizens have requested Google to change the results for the keywords 'Kimchi origin' as a process to claim Kimchi as a Chinese dish.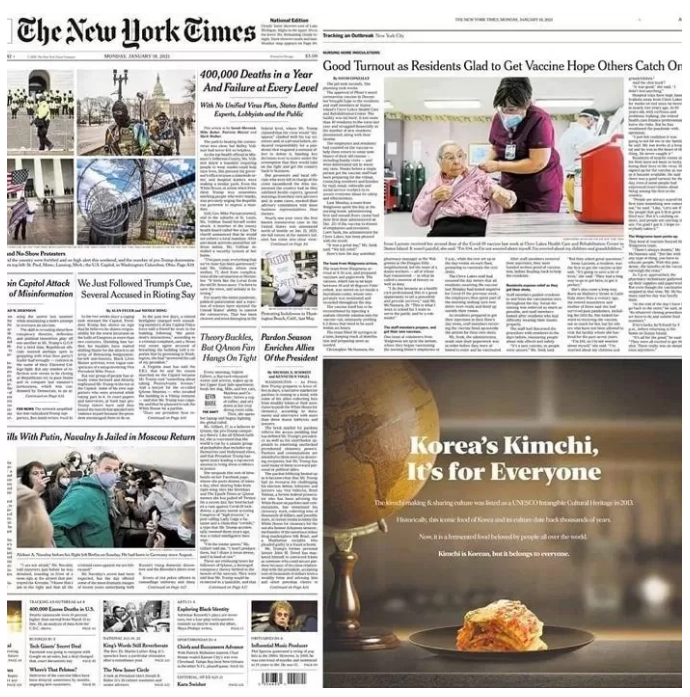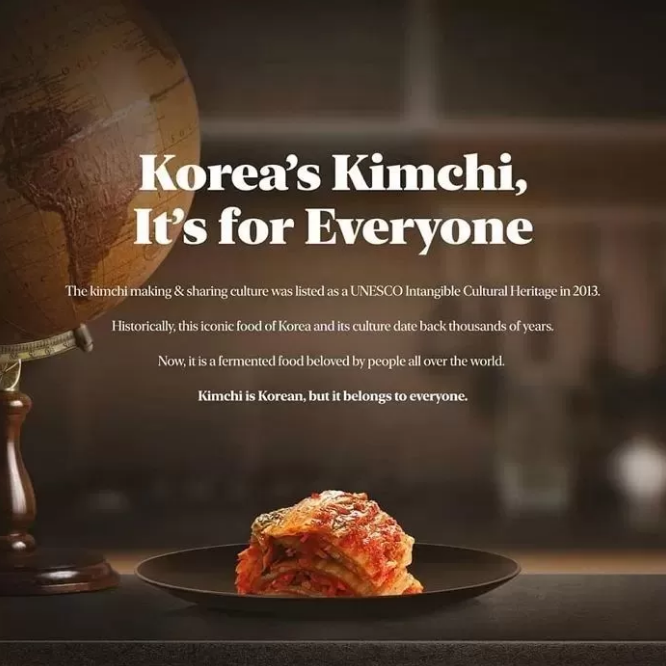 Google has been receiving feedback about the search results. It is revealed that an individual can request edits to be made on the Google homepage.
Earlier, Baidu, the most popular web portal in China, explained that the Korean Kimchi originated in China and that Koreans began making Kimchi with chili peppers in the 16th century.
They claim that the Chinese pickled vegetables 'Pao Chai' is the original dish and that Kimchi is only a type of 'Pao Chai.'
In response, Google Korea stated, "We are currently checking the related information pertaining to this."
Korean netizens commented, "What the heck, Google is so ridiculous," "Do they not fact check?" "I can only sigh, this is so frustrating," "Google fixed it finally," "This is so upsetting," and "They're crazy."