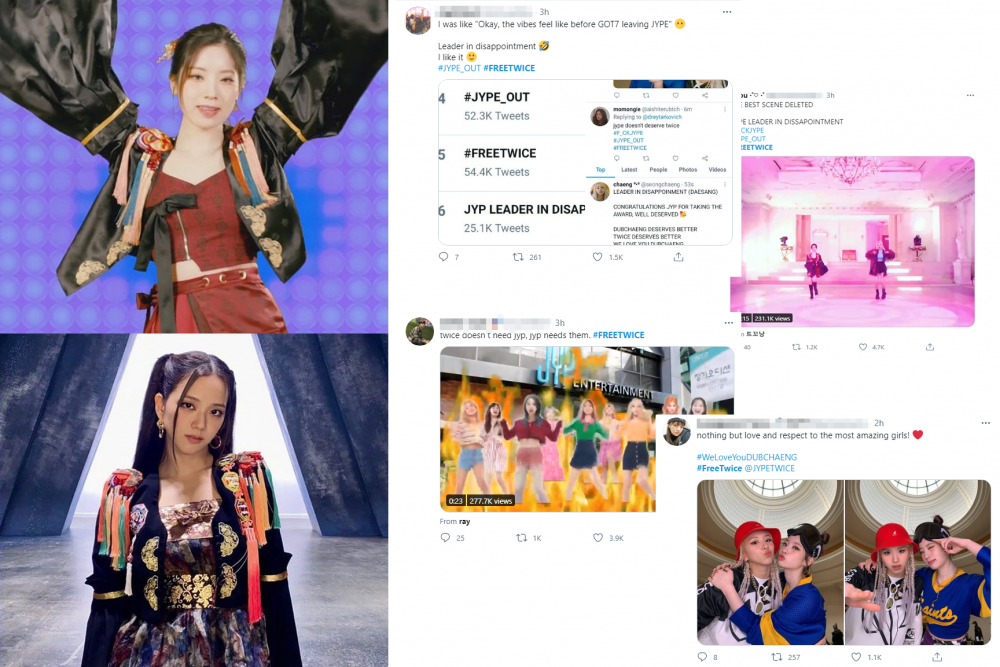 Just a few days ago, TWICE's Dahyun and Chaeyoung released their take on "Switch to Me" by Rain and J.Y. Park.
Many fans praised the music video as the two did an exceptional job singing the girl version of the retro-funk song. However, fans noticed that Dahyun was wearing a very familiar outfit that was also worn by another girl group member previously.
The controversy began when the designer and visual director Kim Balko, known for her work in custom-made, modernized hanbok designs, posted the following via her social media, writing, "Ehhng??!! My custom design work is in a video that I didn't participate in??!!"
As soon as the issue surfaced, JYP Entertainment quickly released an official statement and apologized for the incident. The company stated, "Hello. this is JYP Entertainment. Regarding the outfit seen in Dahyun and Chaeyoung's Melody Project video, this hanbok piece was purchased through a hanbok distributor; nonetheless, we were not able to properly recognize its similarity to others' work. We would like to sincerely apologize for this mistake."
The company apologized to the fans and netizens, but netizens were not satisfied with JYP Entertainment's statement. Korean netizens gathered to an online community saying, "This is embarrassing," "How did they not know? BLACKPINK's music video was so popular," "That hanbok design even won awards," "Saying they just got it from a Hanbok distributor is just an excuse," "That just shows how the stylist team for TWICE is careless," and "Please JYP..."
International fans also joined in on the conversation as they shared their opinion on popular social media outlets such as Twitter. These international fans tweeted their message with the hashtag #FREETWICE and #JYPE_OUT, which quickly trended globally.