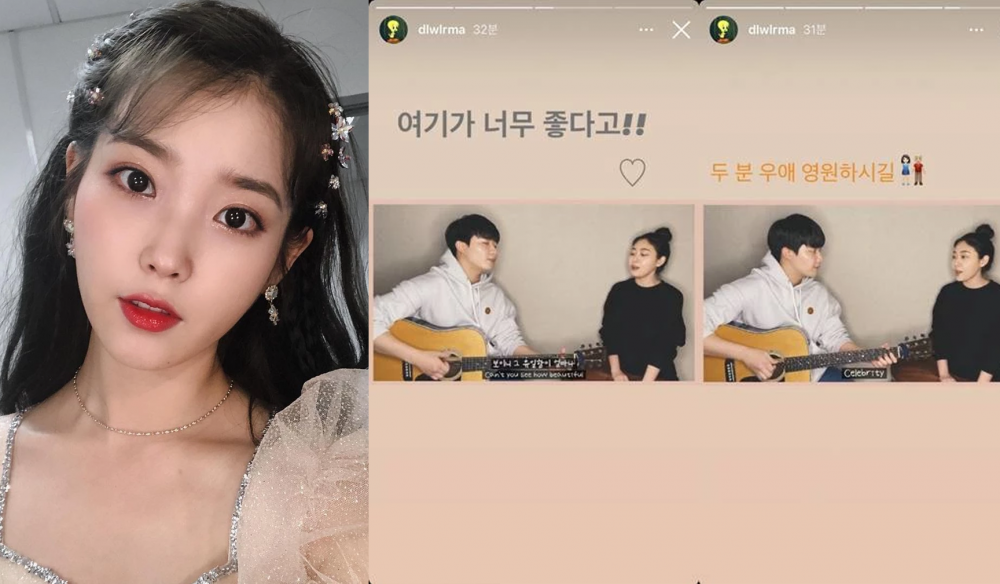 Recently, IU brought attention to one of the covers of her song "Celebrity" and expressed her love for the cover song.
On February 10th, IU posted a short clip of the video through her Instagram story with the caption, "I love it, I really like this part, I hope the two of your siblings' love for each lasts forever."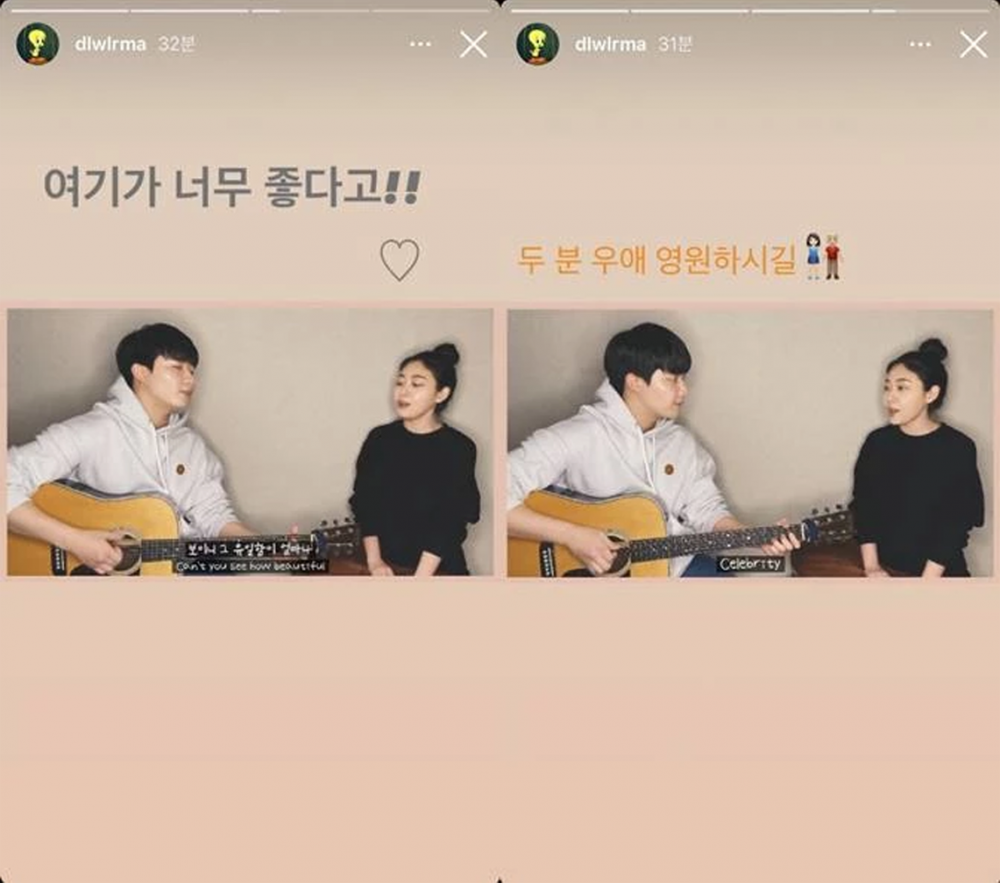 The video was posted by YouTuber siblings Harryan and Yoon So An. The siblings uploaded the cover of IU's "Celebrity" and explained they loved the lyrics and the song, so they did the cover right away.
Yoon So An wrote in the comments of the video, "IU, my love, I don't know if you'll see this, but I love you, and I cherish you more and more."
After IU shared the sibling's video on her Instagram, more netizens took an interest in the two YouTubers. The two sibling singers soon became well known as "the singers who were chosen by IU."