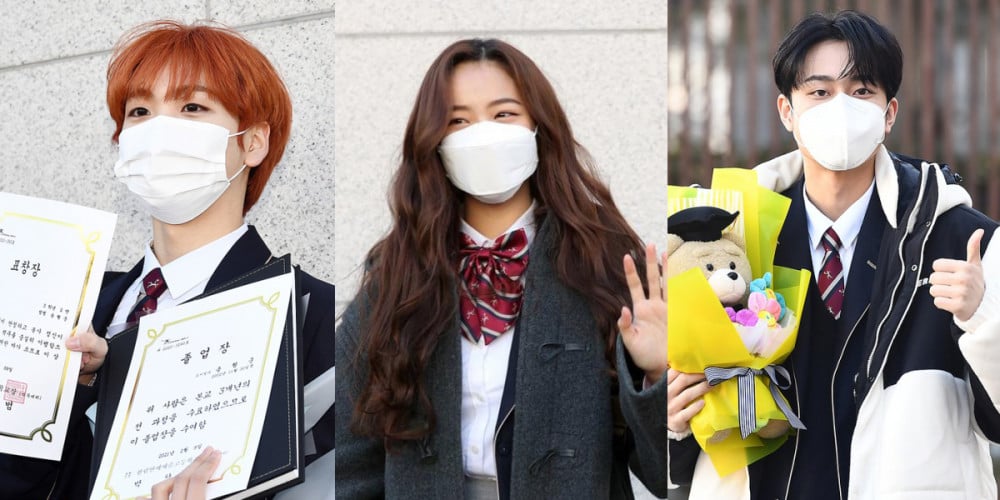 Back on February 8, 2002-line K-Pop idols received their graduation certificates from Hanlim Arts High School in Seoul!
The actual 3rd years' graduation ceremony took place on February 9, with the event being broadcast online for families at home. However, on February 8, the school invited those students who would be standing in front of the press to share their comments on graduation, to receive their certificates early.
On this day, 2002-line K-Pop idols including Yu Seon Ho, CRAVITY's Hyungjun, DRIPPIN's Cha Jun Ho, GWSN's Rena, TOO's Woonggi, Saturday's Yuki, and D-Crunch's Jungseung received their graduation certificates early. (TOMORROW x TOGETHER members Hueningkai, Beomgyu, and Taehyun also graduated from Hanlim Arts High School this year.)
Congratulations to all!