With the big announcement of BTS performing on MTV Unplugged, spoilers about them performing a cover made the BTS fans (ARMY) curious and thrilled. As the group is not usually seen on TV performing a cover.
MTV UK spills the details with a premiere link on YouTube entitled "BTS Performs 'Fix You' (Coldplay Cover) | MTV Unplugged Presents: BTS."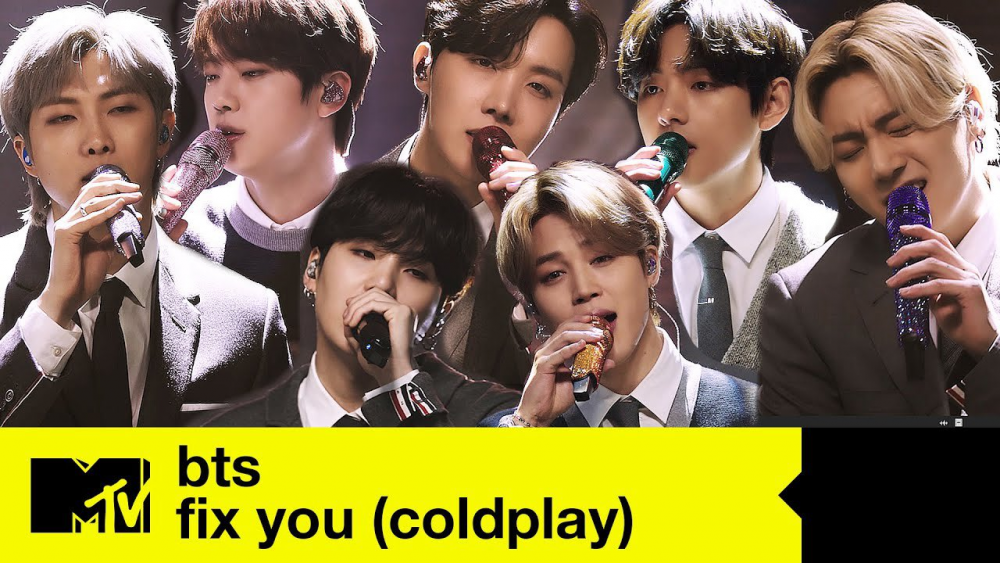 During BTS's 6th Anniversary on June 13, 2019, the group posted a video on their official Twitter account. The group is seen prepping for a barbeque party outside a rest house during their vacation trip, while 'Fix You' is playing in the background.
BTS also included 'Fix You' in their Top 20 All-time favorite songs list recently.

The British rock band Coldplay, released the song in 2005 under their third studio album, X&Y. The song received widespread acclaim from music critics and has inspired many.
ARMYs are excited to hear their cover. Here are some of their reactions on Twitter.
MTV invites ARMYs to watch MTV Unplugged Presents: BTS this February 23 at 9 PM ET (February 24, 11 AM KST) exclusively on MTV.
Check MTV UK's YouTube channel for the premiere.
Stay tuned!