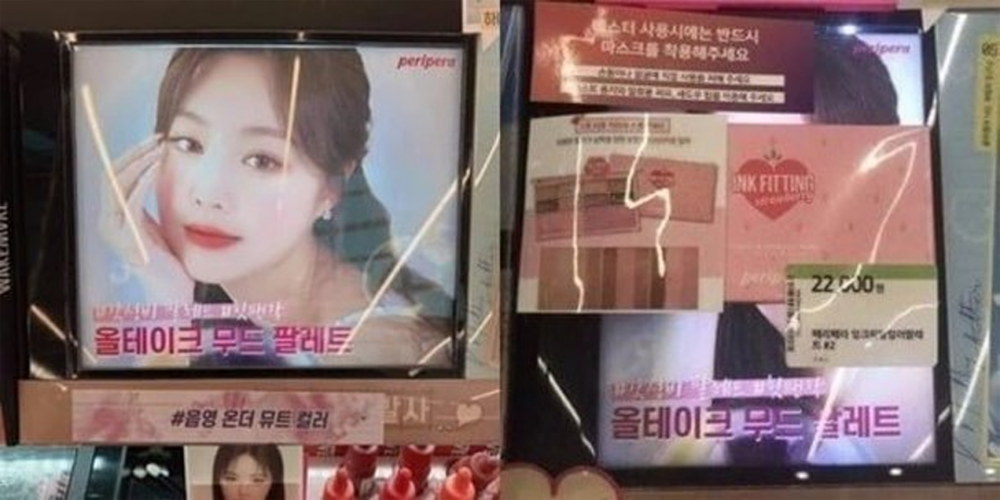 As (G)I-DLE's Soojin is embroiled in a school bullying controversy, her cosmetic advertisement pictorials were removed in some department stores.

On February 23rd, photos posted in an online community showing Soojin's pictorials covered with cards from health and beauty stores such as 'Olive Young.' The post was created with the title "The current situation with PeriPera's model Soojin." The post revealed that Soojin's pictorial had been covered with other posters covering her face from the tester stand.

Netizens commented, "It seems Olive Young and PeriPera took care of the situation really quickly," "I feel bad for the brand PeriPera. Should the contract money be refunded?" and, "I think the contract will be terminated."

However, it was revealed that neither PeriPera nor the headquarters of Olive Young had requested the pictorial to be covered, but only a few of the branch stores covered them. An official from Olive Young stated, "We've checked that it was only in a few Olive Young store branches that the poster was covered. The other stores still have the posters up."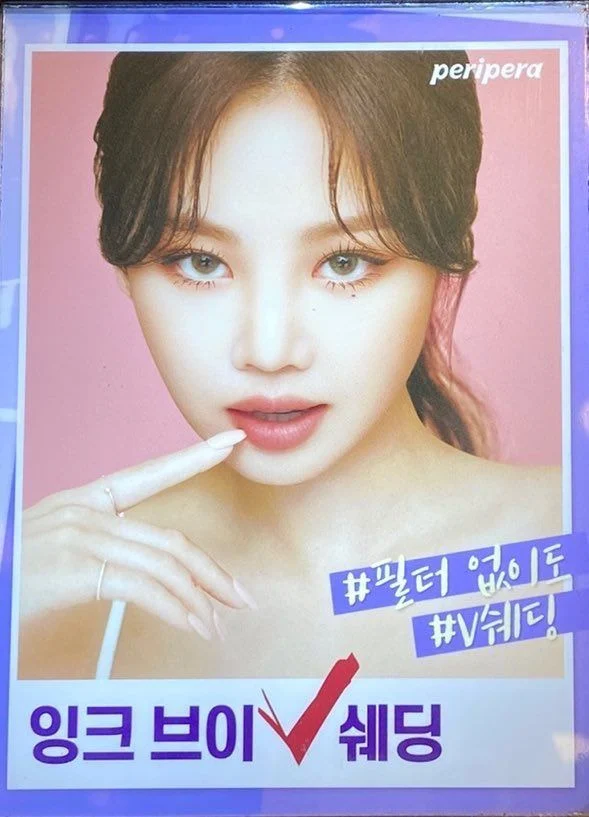 PeriPera announced that (G)I-DLE's Soojin was selected to be the brand model through social media on the 19th, right before the controversy over school bullying surfaced. After the brand announced the new model, the company has been working to replace the poster images from April's Naeun to (G)I-DLE's Soojin.
On February 20th, a netizen created a post claiming that Soojin had bullied her little sister when she was attending school. Since companies and agencies usually specify provisions related to 'maintaining an image,' attention is being gathered whether there would be a change in contract with the idol member and the cosmetic brand.

According to one industry source, "The company could have specified conditions related to the termination of contract or compensation for damages in case of a deterioration of the brand image. They could have listed conditions such as being involved in academic, drug, or drinking scandals."

According to the industry source, "Regarding the cancellation of the contract, confirming the facts behind the controversy is more important than anything else." Currently, Soojin denies all allegations of school bullying. Soojin agency has stated, "We plan to take strict legal action." Soojin has also made a statement regarding the controversy and denied any involvement in school bullying.