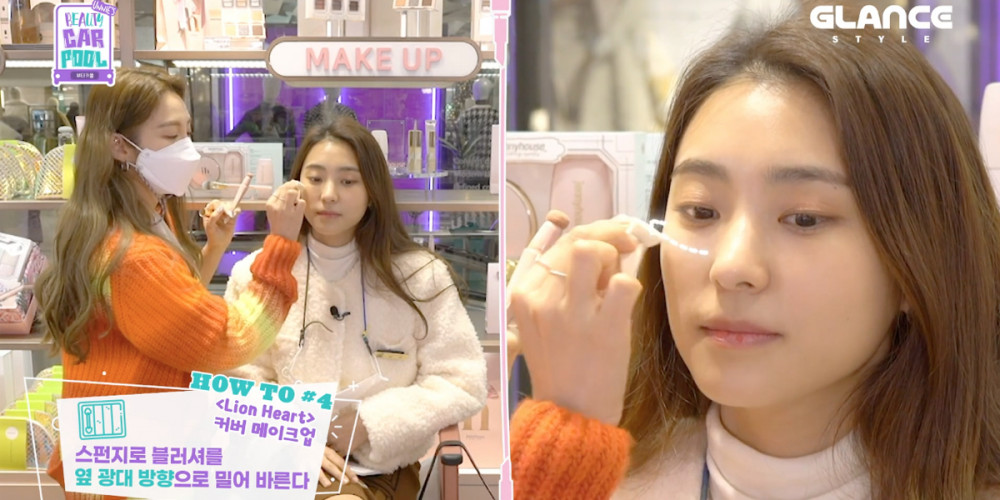 The first episode of a brand new Naiver TV original variety series, 'Unnies' Beauty Carpool' aired back on January 8!
Starring Girls' Generation member Hyoyeon and former SISTAR member Bora as co-hosts, 'Unnies' Beauty Carpool' challenges these two 1989-line best friends to become makeup experts, operating a beauty carpool service for their fellow female celebs of all ages and backgrounds.
In the first episode of 'Unnies' Beauty Carpool', Hyoyeon and Bora first decided to test our their makeup skills, as neither had much experience doing makeup for others. First, the two ladies started out by applying makeup to a face drawn on a balloon. Afterward, Hyoyeon and Bora boarded their 'Beauty Carpool' van for the first time, then went on a shopping mission to acquire their makeup tools.
Finally, the two girls were given the mission of giving each other past stage makeup looks from their promotions! See how Hyoyeon and Bora did giving each other makeup styles from their "Lion Heart" and "Alone" promotions in the full first episode of Naiver TV's 'Unnies' Beauty Carpool', below!