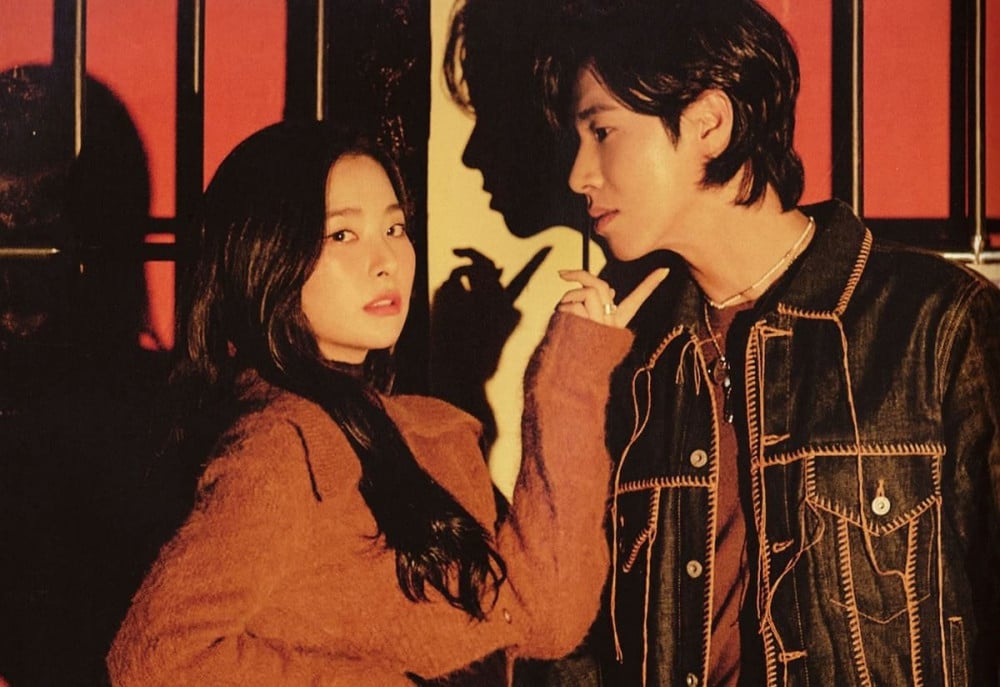 Fans have discovered some sneak preview photos of TVXQ's Yunho and Red Velvet's Seulgi, forming an unexpectedly stunning couple out on a late night getaway!
The two stars were actually first spotted together in a teaser schedule image for Yunho's comeback mini album 'Noir', taking up the last film-genre inspired poster slot. The SM Entertainment sunbae-hoobae will be collaborating in an upcoming follow-up MV for track #3 from Yunho's 'Noir' album, called "Eeny Meeny". The track seems to be inspired by a classic romance film genre, as Yunho and Seulgi can be seen causing a ruckus on a car lot, late at night.
The full MV for Yunho x Seulgi's "Eeny Meeny" will be out on January 25 at 6 PM KST!