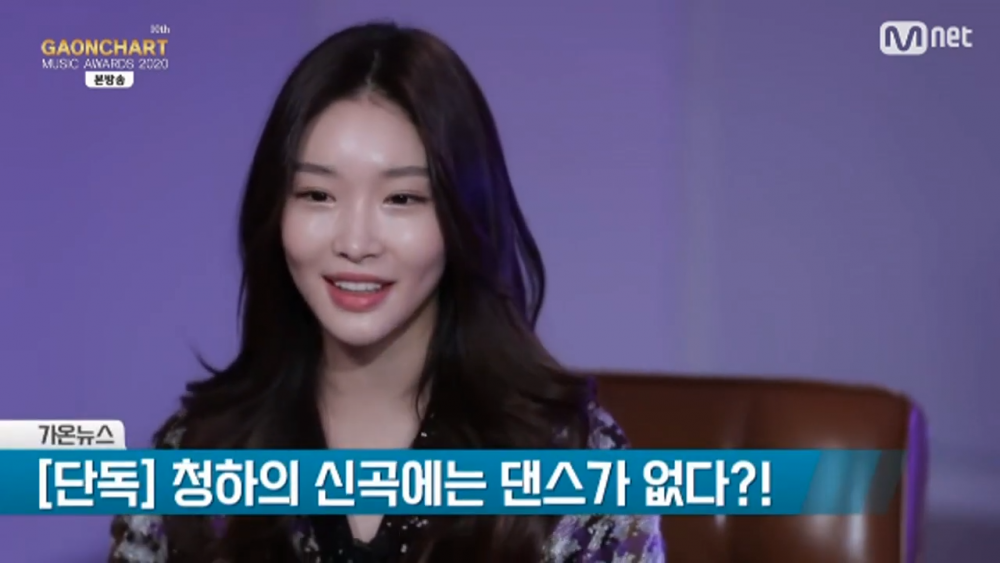 Chung Ha won the Digital Song of the Year Award for September at the '10th Gaon Chart Music Awards' for "Bad Boy" her duet with Christopher.

On January 13th, Chung Ha received the award and gave an acceptance speech saying, "I received the album production award last year so I am filled with good memories about this award ceremony. This time, I didn't sing the song alone so I want to thank everyone who gave me the opportunity to sing with Christopher. I want to thank the listeners and fans who supported us and dedicate this award to them."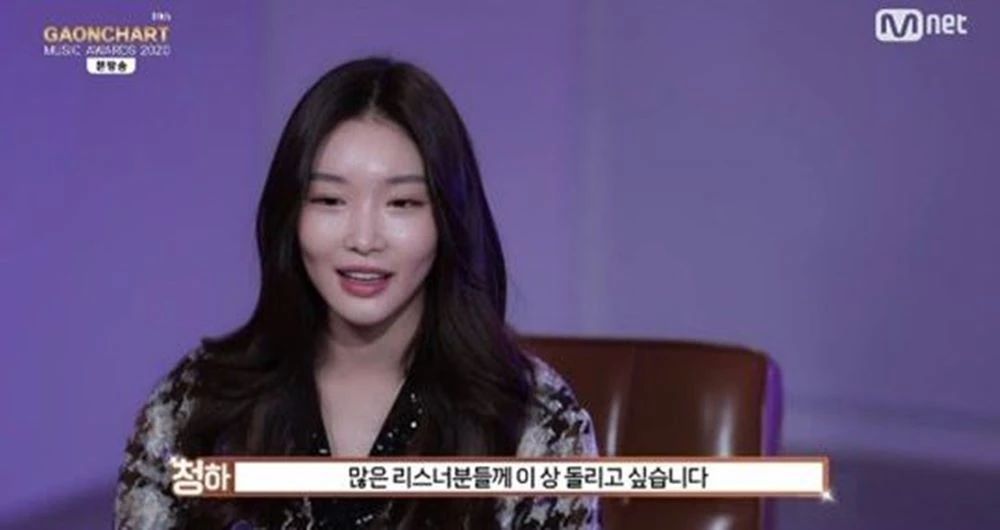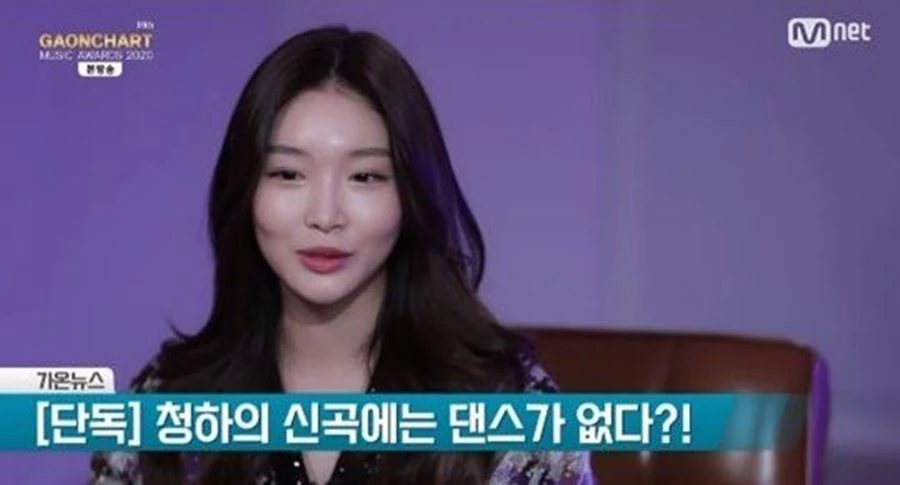 Then, Chung Ha was asked to give a little hint about her new song to which she replied, "There is no dance to the new song. It's made up of only good lyrics and musical instruments," which surprised fans.

Chung Ha has been known for her dancing skills since before her debut when she participated in the Mnet 'Produce 101' series. She has caught the attention of the judges and many netizens with her powerful dancing skills.

she made her debut with the group I.O.I in which she was able to show off more of her skills. After her promotion ended with the girl group, Chung Ha successfully made her transformation as a soloist releasing hit songs such as "Why Don't You Know", "Roller Coaster", and "Stay Tonight."

She had always shown off impressive dance performances and this is the first time that she will be performing a song without a dance choreography gaining much attention.