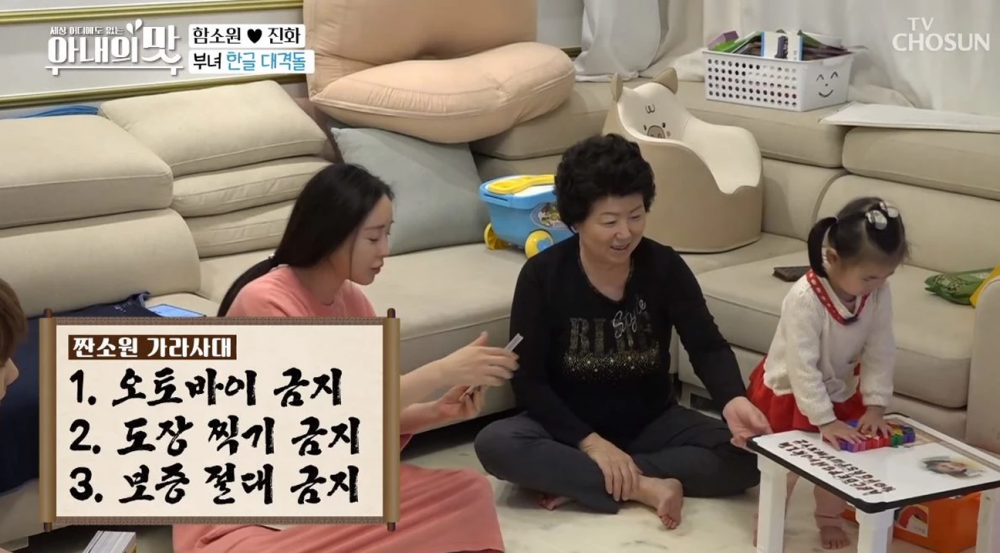 TV personality Ham So Won revealed the three things she taught her daughter never to do while playing a word quiz game.
On January 5th, Ham So Won sat down with her husband and her daughter to play a word game on the new episode of CHOSUN TV's 'Flavor of Wife.' Ham So Won would show a card with a drawing and Jin Hua and Hye Jung would take turns to say the name of the object in Korean.

Ham So Won showed a card with a picture of a motorcycle to Hye Jung which Hye Jung said, "Motorcycle! Motorcycles are dangerous." Then Ham So Won told her daughter, "You should never ride a motorcycle," then she asked, "What else did mommy you should never do?" Hye Jung replied right away by saying, "Never stamp (sign)."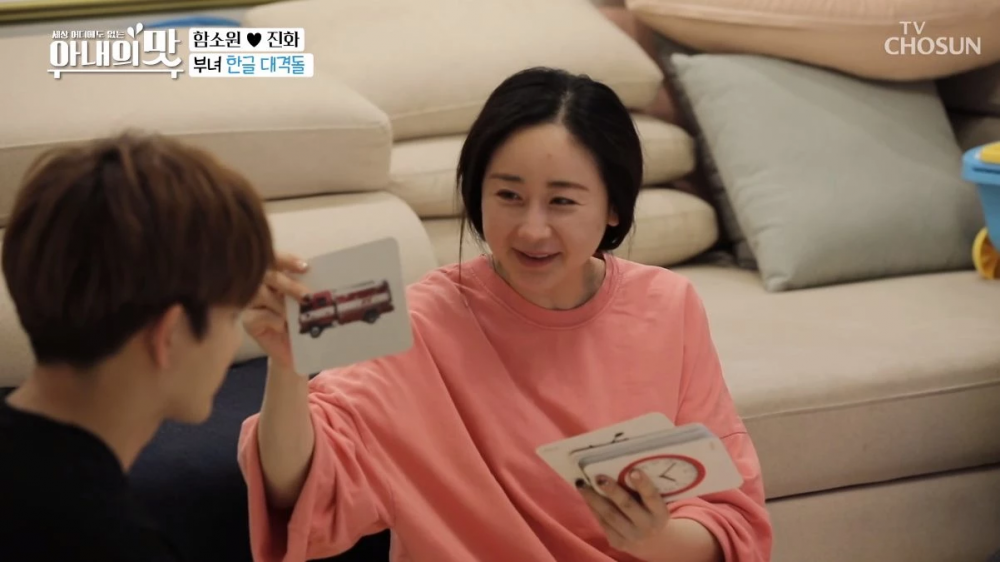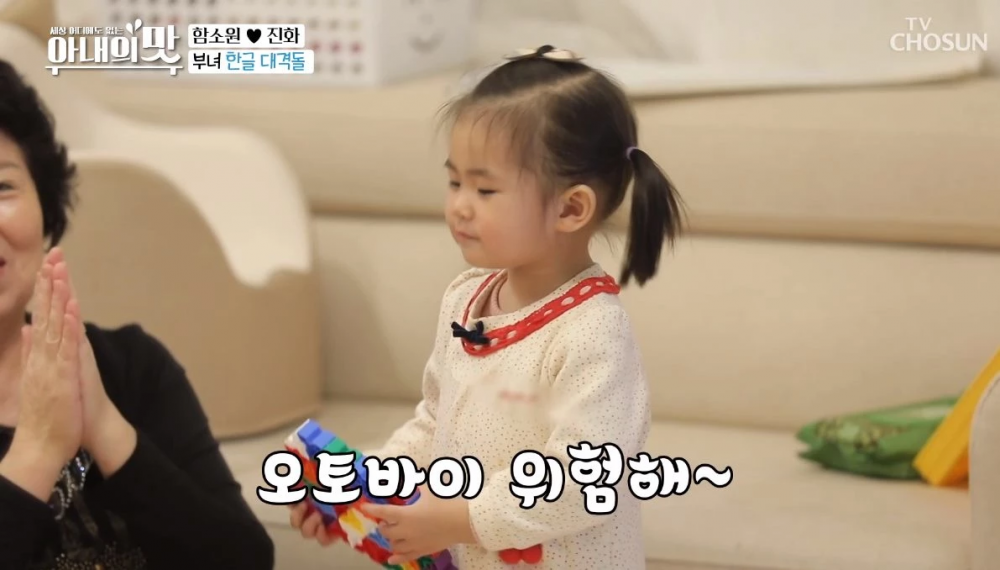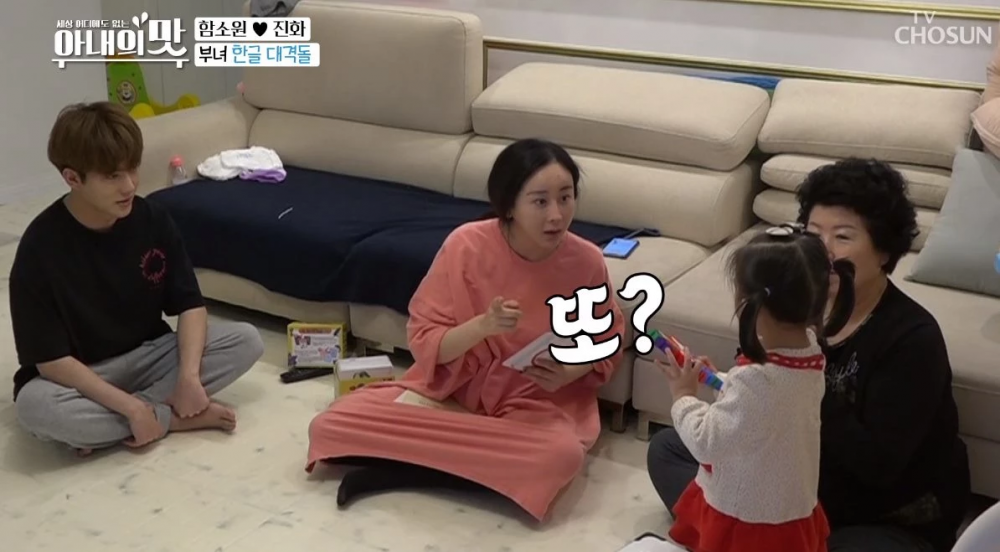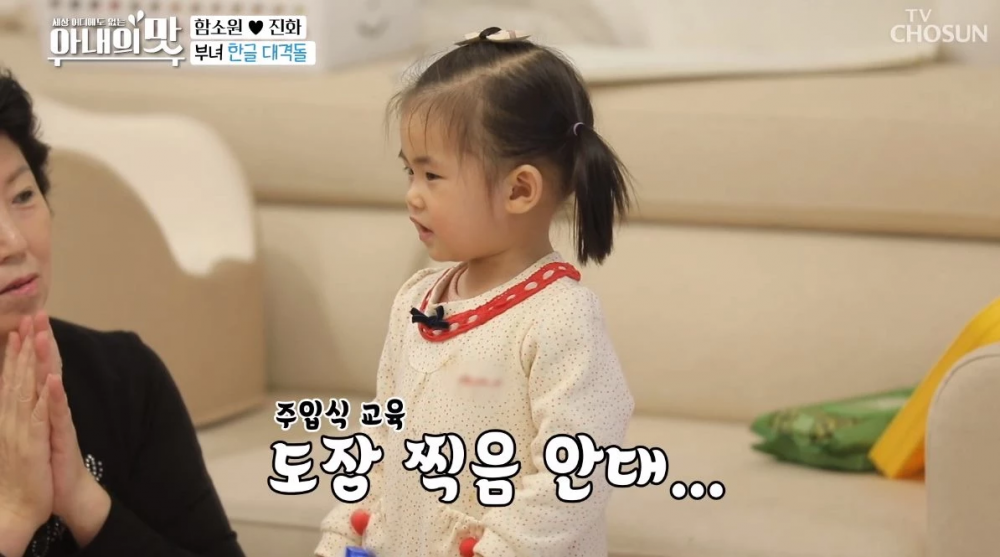 Ham So Won praised Hye Jung and continued to say, "That's right, you also can't sign collaterals for even your relatives."

Park Myung Soo, who was watching Hye Jung solve the quizzes, laughed and said, "How do you teach a three-year-old that?" while the other viewers also laughed at the life lessons that Ham So Won was teaching her daughter from a young age.

Many netizens were happy to see that Ham So Won's daughter seemed much brighter as she talked and laughed in the recent episode.