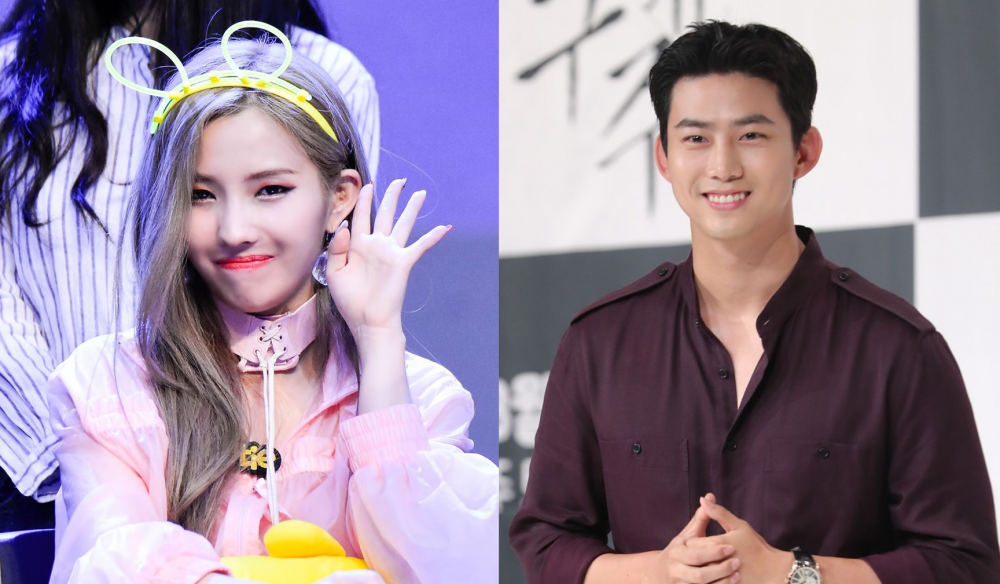 2PM's Taecyeon gathered up attention on social media as he asked (G)I-DLE's Soyeon to write a song for 2PM.

On January 29th, Taecyeon tweeted a message saying, "Jeon Soyeon who is a real fan of 2PM," along with a video link. He then added to the tweet, "Soyeon, please write us a song since now things are like this."

(G)I-DLE fans have long known that Soyeon was a big fan of 2PM. She had mentioned being a fan of 2PM many times on broadcast and even proved that she was a true fan by dancing all the choreography of 2PM's songs. Amidst this, Taecyeon learned of the news and requested that Soyeon writes a song for the group as she is well-known for her music production skills.

Soyeon is also known among idol members as an all-around idol who can rap, perform, compose, and produce music. (G)I-DLE's hit songs "Han," "Senorita," and "Oh My God," are all produced by Soyeon. The girl group's fourth mini-album, 'I Burn,' which was released on the 11th, also consists of songs produced by Jeon Soyeon.

All 2PM members are also being released from their national service, with Junho being discharged from the military in March of this year. As a result, Taecyeon's request for a song from Soyeon is gathering attention.


Many fans are focusing on whether Soyeon will finally meet her idols and be able to collaborate with them.