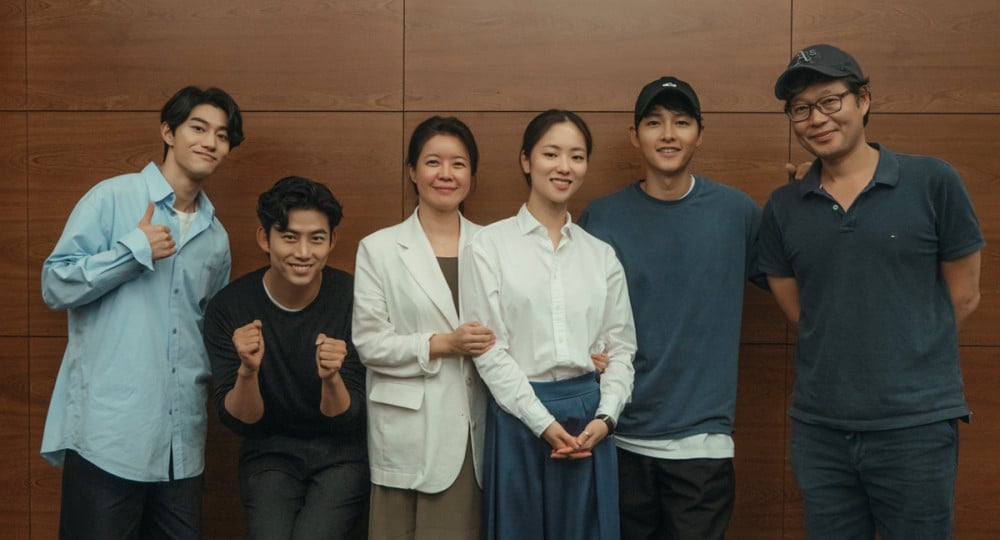 tvN's upcoming new Sat-Sun crime/action series 'Vincenzo' has released some lively new still cuts from the cast and crew's first script reading session, featuring stars like Song Joong Ki, Taecyeon, Yoo Jae Myung, Kwak Dong Yeon, Jeon Yeo Bin, Jo Han Chul, and more!
Expected to premiere some time in early 2021 after currently airing series 'Mr. Queen', 'Vincenzo' tells the story of a former member of the Italian Mafia who returns to his motherland of Korea to tackle dark crimes. The production will be headed by director Kim Hee Won of 'The Crowned Clown' and written by Park Jae Bum of 'The Fiery Priest'.
First, actor Song Joong Ki returns to the small-screen for the first time since 'Arthdal Chronicles' as a former lawyer known for his dealings with the Italian Mafia, Vincenzo Cassano. Despite his alluring visuals, Vincenzo is a practiced negotiator who always gets his way.
Opposite Song Joong Ki, actress Jeon Yeo Bin takes on the role of a Korean lawyer named Hong Cha Young, a passionate woman who will do anything for justice. 2PM's Taecyeon also joins these two as an intern lawyer Jang Jun Woo, while veteran stars like Yoo Jae Myung, Yoon Byung Hee, Kim Yeo Jin, and more will also take on various roles in the world of law and order. Viewers can look forward to a blockbuster series filled with fiery legal battles.
Do you find the premise of tvN's 'Vincenzo' interesting so far?