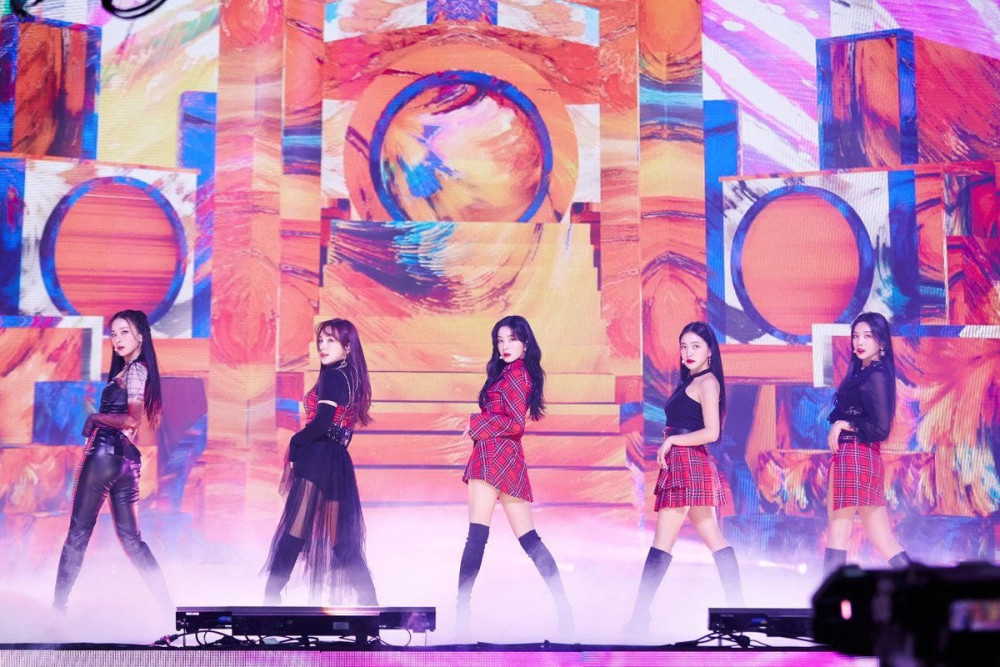 Fans say only SM Entertainment can capture the essence of Red Velvet's choreography for "Peek-A-Boo"

On January 1 at 1 PM KST, SM Entertainment broadcasted its free online concert titled 'Culture Humanity'. Due to COVID-19 concerns, the concert featuring all their currently promoting artists was held without any in-person audience.

Shortly after the show, tweets regarding Red Velvet's performance and camera movements capturing the girl's choreography made their way around the Internet. One ReVeluv quote tweeted, "Only SM knows how to film this part" which ended up being retweeted over 9,600 times.
In the short video clip, Red Velvet is seen performing "Peek-A-Boo" with all 5 members present on stage. The camera slowly pans and captures their choreography in its entirety, giving an excellent bird's eye view of the performance. Many fans reacted they were frustrated with camera movements at music shows but they can now rest easy.
What do you think?