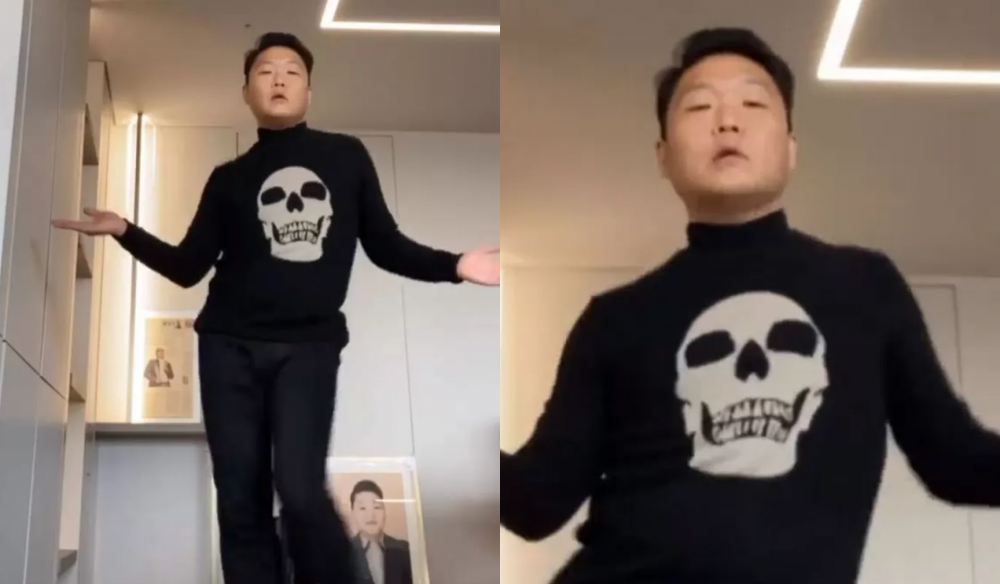 Netizens noticed that Psy lost a lot of weight.
On January 28th, Psy posted a short video with the caption, "Love promoting my artist this way. I felt stiff so might as well." In the short clip, Psy is seen dancing comically and saying, "Cool."
This was a video actually promoting the album release of one of the artists in his agency - HyunA's 'I'm Not Cool' - that was to be released at 6 PM on the same day.


Fans quickly took interest in the video because they noticed that Psy looked vastly skinner than when he was promoting as an artist. Many of his fans commented, "Did you lose weight? I was so surprised." HyunA even commented, "You did lose too much weight. Maintain your figure! Your fans will be sad."
As his fans continued to talk about his weight loss, Psy commented in reply, "I'm sorry. I'll maintain my figure," making many laugh by apologizing and saying he will gain weight.
Meanwhile, various artists such as HyunA, Dawn, Jessi, Crush, Heize, and more have signed an exclusive contract with Psy's management agency P NATION.