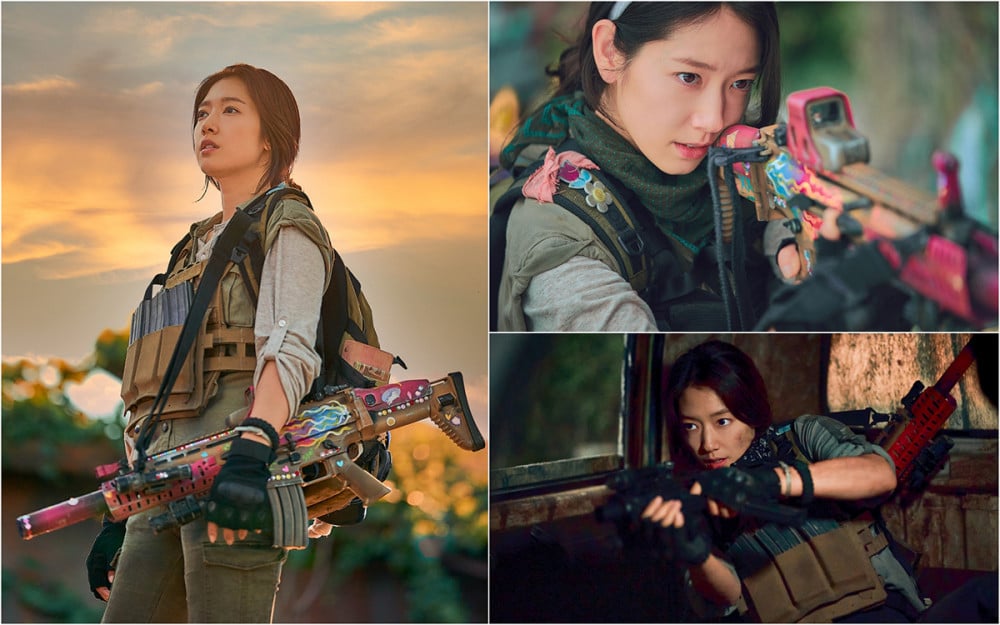 Actress Park Shin Hye will be returning to the small screen this winter as a ferocious female warrior and agent, in her new JTBC special drama series 'Sisyphus: The Myth'!
Airing this February, 2021 after ongoing Wed-Thurs series 'Run On', 'Sisyphus: The Myth' is a fantasy/mystery drama centered around a genius scientist, Han Tae Sool. Han Tae Sool is a revolutionary scientist and engineer who has devoted his life to researching an unidentified existence which lives among humans on earth. However, he soon finds out that this group of unidentified beings want to use his intellect and skills for dangerous purposes. Another mysterious group then sends a protector by the name of Kang Seo Hae to safeguard Han Tae Sool.
Park Shin Hye will be taking on the role of the protector tasked with safeguarding the genius Han Tae Sool from evil, Kang Seo Hae. Judging by her newly releases still cuts above, Kang Seo Hae perfectly gives off the aura of an experienced soldier, shouldering a colorful, personalized rifle along with her charismatic military gear. Meanwhile, opposite Park Shin Hye, actor Jo Seung Woo will be playing the role of the scientist Han Tae Sool, a rather goofy, nerdy type judging by his own still cuts below.
Look forward to the mystery, the action, as well as the chemistry between these two veteran stars when JTBC's 'Sisyphus: The Myth' premieres next month!