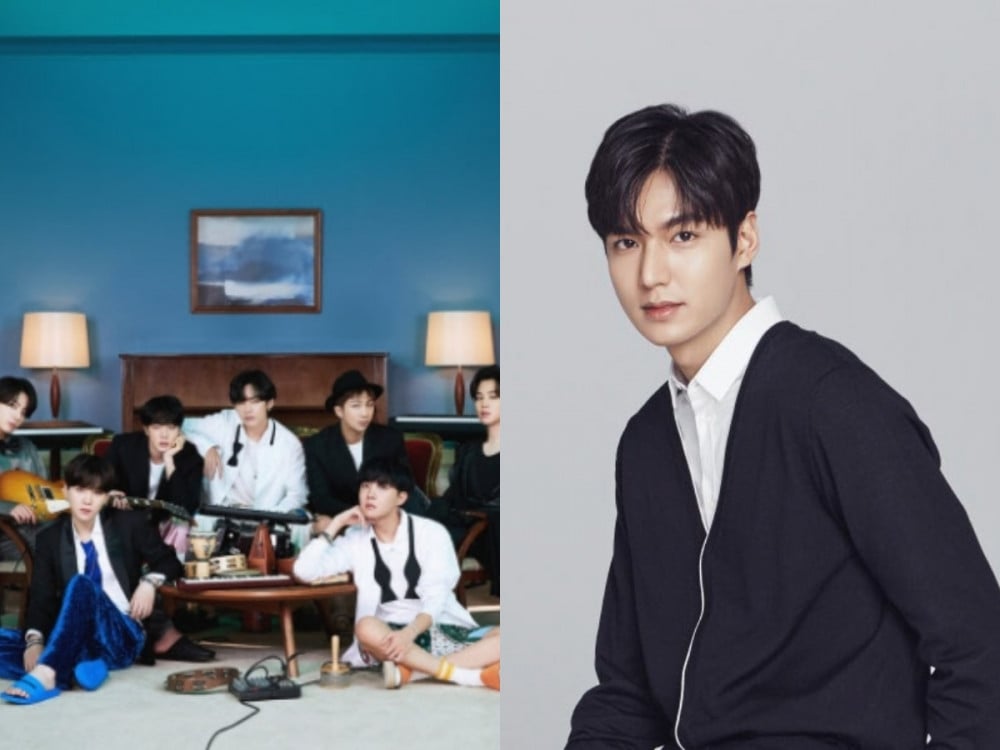 A recent government report revealed the most beloved Korean celebrities around the globe are BTS and Lee Min Ho.

On January 28, according to the '2021 Overseas Hallyu Report' which was announced by Korea's Ministry of Culture, Sports and Tourism and the Korean Foundation for International Culture Exchange, BTS was the most popular K-Pop star while Lee Min Ho turned out to be the most popular Korean actor.
8,500 respondents from 18 different countries, including the United States, China, and Japan were surveyed for the report. The survey was conducted online from September 24 to November 4th of last year, asking questions related to Korean cultural content.
22% of respondents chose BTS as their favorite K-Pop star, while Lee Min Ho topped the list of the favorite actor with 9.6%. For the question asking their favorite Korean film, "Parasite" topped the chart with 18.4%, and "Pucca" won the favorite animated character with 21.4%.
You can read the full report here.