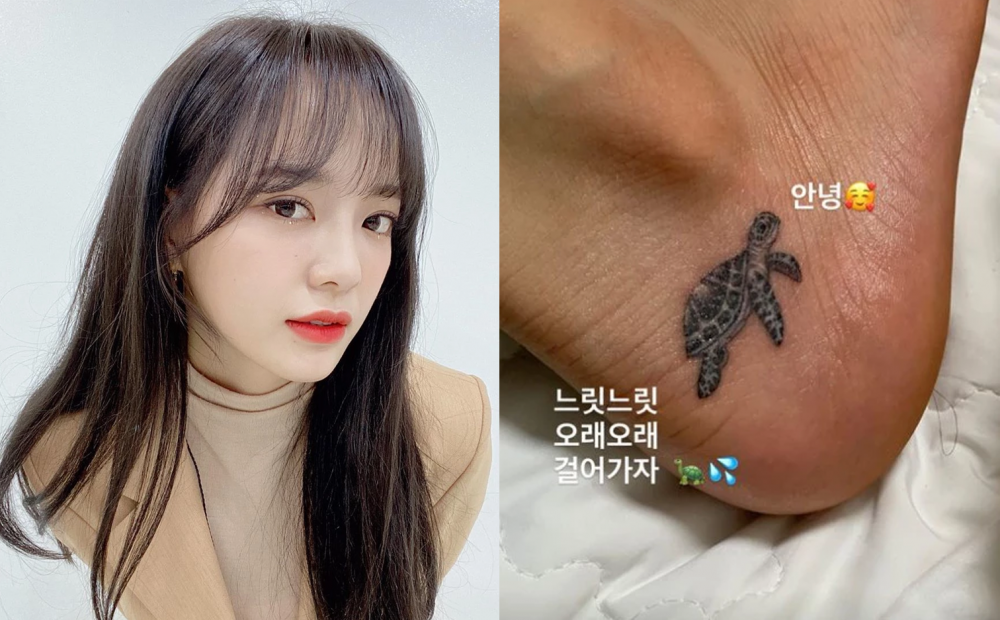 Former Gugudan member Kim Se Jung showed off her new tattoo.
On January 25th, Kim Se Jung revealed the tattoo she inscribed on her feet through an Instagram story post. The tattoo was an image of a sea turtle drawn with much detail showing the imprint of the shell and fins.

She wrote the caption "Hello. Let's walk slowly for a long time," revealing the meaning behind her tattoo.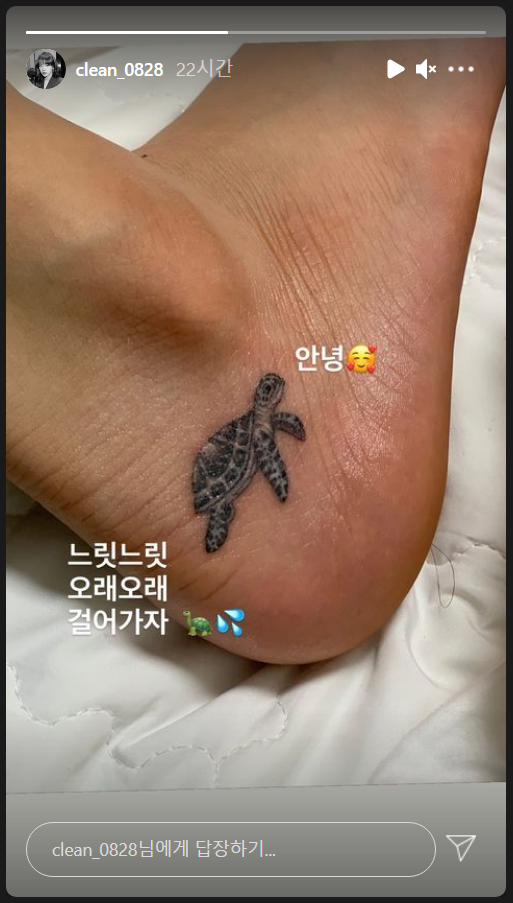 Netizens praised Se Jung's tattoo as many believed it was charming. Netizens commented, "The meaning behind the tattoo seems very like Se Jung," "The tattoo is cute," "The meaning of the tattoo is good too," and "the tattoo came out really nice."

Meanwhile, the girl group Gugudan that Kim Se Jung was part of had to disband after four years of promotion. Still, Kim Se Jung continues with her activities as she stared in the OCN drama 'The Uncanny Counter.'