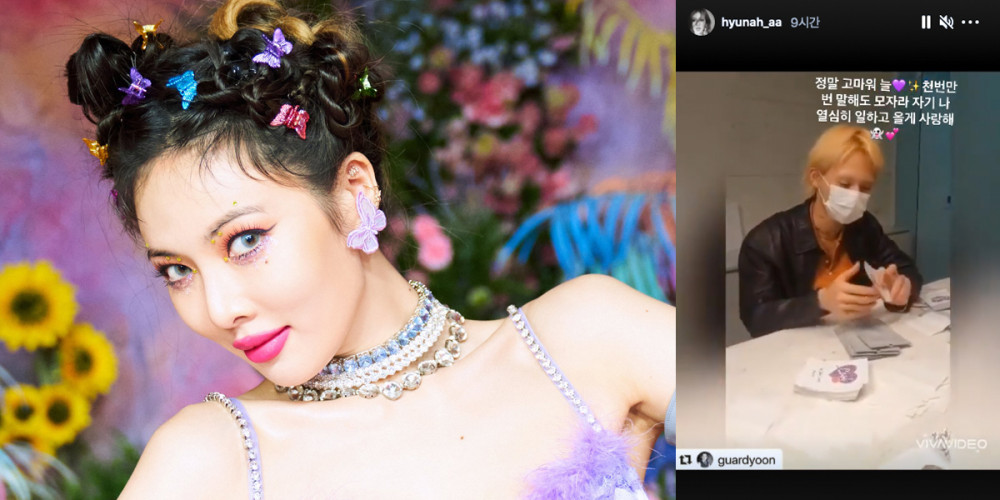 On January 26, HyunA took to her Instagram story to thank her boyfriend Dawn for his help!
In the Instagram story post, Dawn can be seen peeling off promo stickers for HyunA's comeback mini album 'I'm Not Cool' and sticking them onto gray envelopes. Seeing Dawn helping out with the smallest errands needed for her comeback promotions, HyunA was completely moved and wrote, "Thank you so much always (heart) No matter how many times I say it, thousands or tens of thousands of times, it's not enough. Baby, I'll do my very best work and come back. I love you."
Meanwhile, HyunA's anticipated comeback with her new mini album 'I'm Not Cool' is set for this January 28 at 6 PM KST!