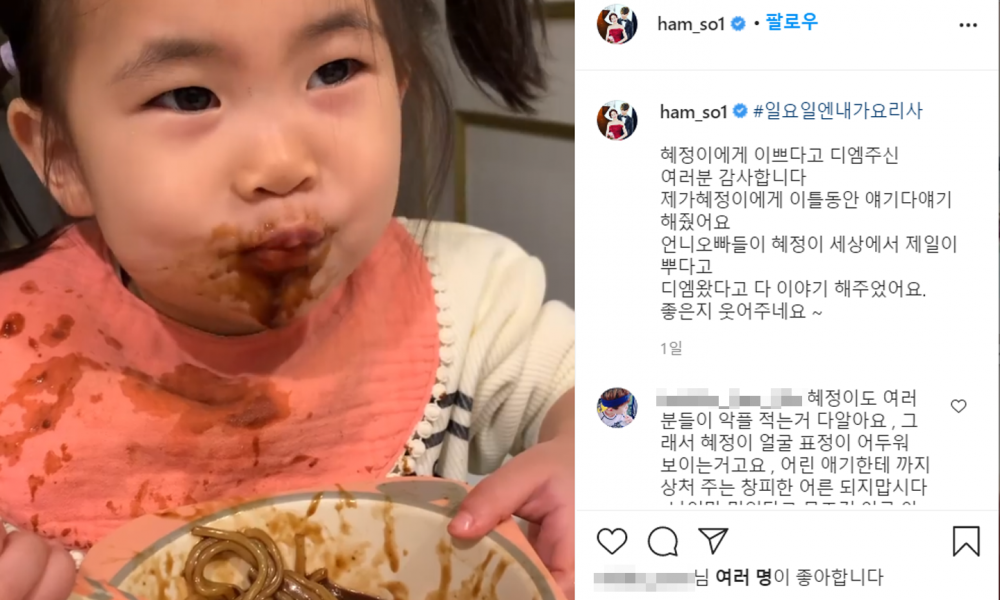 Ham So Won recently became upset by the malicious comments directed at her daughter Hye Jung.
On January 18th KST, Ham So Won uploaded a video of her daughter with the caption, "Thank you, everyone, who sent me DMs saying Hye Jung is pretty. I told Hye Jung for two days that the Unnies and Oppas sent DMs saying she is the prettiest in the world. She was happy and smiled ~."

In the video, Hye Jung is eating black bean noodles and smiling brightly after hearing the message.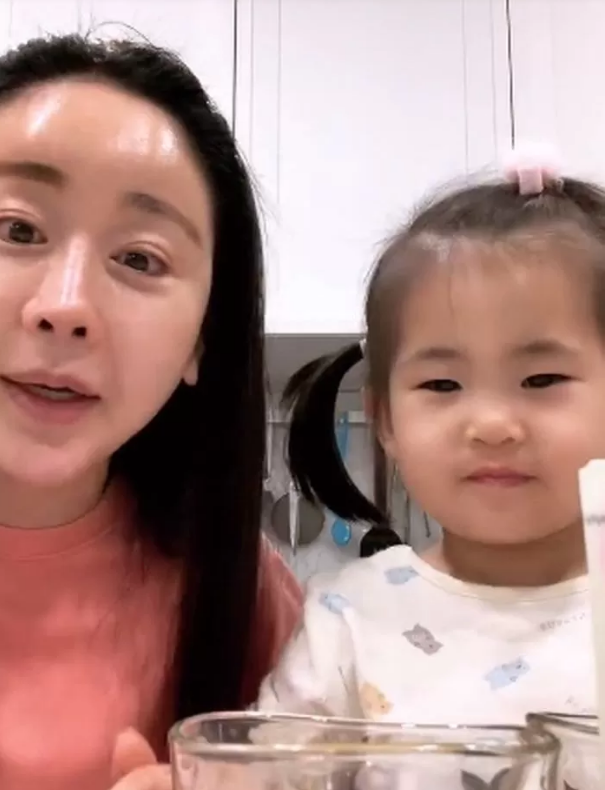 Previously, a netizen posted a comment on Ham So Won's Instagram insulting Ham So Won's daughter by saying, "It's really hard for a baby to be not so cute like this. Who does she take after???"
Usually, Ham So Won replies coolly to the malicious comments, but this time, she couldn't help but express her anger and agitation. Ham So Won replied to the netizen by commenting, "You're so bad. My Hye Jung is a pretty and cute child."
Ham So Won continued to write, "I don't know about other things, but this angers me a lot. My Hye Jung is a beautiful child," while other netizens left messages of encouragement for the tv personality.

Netizens also criticized the malicious commenter saying, "You're so rude," "Don't say anything bad about the child," and "You should sue this person."