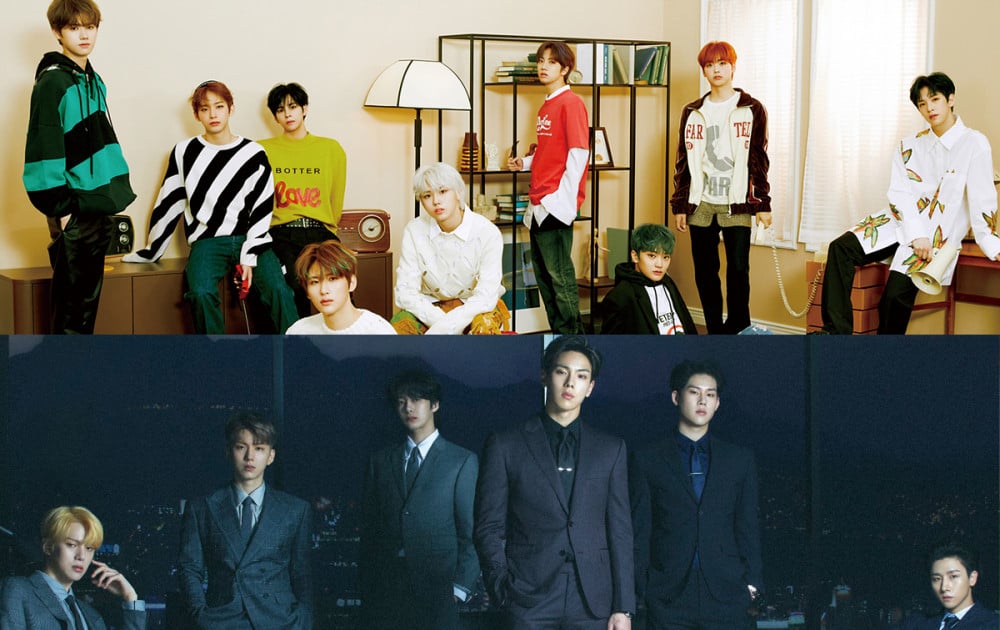 Why did rookie boy group CRAVITY, who just made a comeback on January 18 with their new title track "My Turn", not appear on the January 21 broadcast of Mnet's 'M! Countdown'?
As many of you know, back on January 22, Starship Entertainment confirmed with various media outlets that MONSTA X have turned down an offer made by Mnet for them to compete on the boy group survival program 'Kingdom', airing this spring.
Now, some fans are questioning whether if there is any correlation between the recent news involving MONSTA X, and the odd absence of Starship's newest rookie boy group CRAVITY on 'M! Countdown'. In the past, media insiders have criticized Mnet's behavior in recruiting participants for 'Kingdom':
"Mnet's attitude in recruiting the artists is problematic. They are using significantly forceful and coercive measures, leading to numerous complaints. One insider claimed, 'The way they put it is to just give it a shot, but it's nothing short of threatening, much less recruiting. If XX doesn't come out, there will be consequences for hoobae artists from the same label, so it's very difficult to flat out reject.'"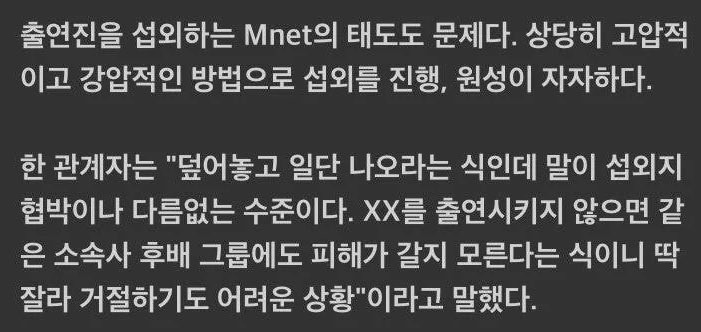 Another fan also pointed out that it wasn't just CRAVITY missing on 'M! Countdown'. Solo artist Jung Se Woon was not seen performing on 'M! Countdown' either, despite the fact that he recently returned with his new title "In The Dark" in early January.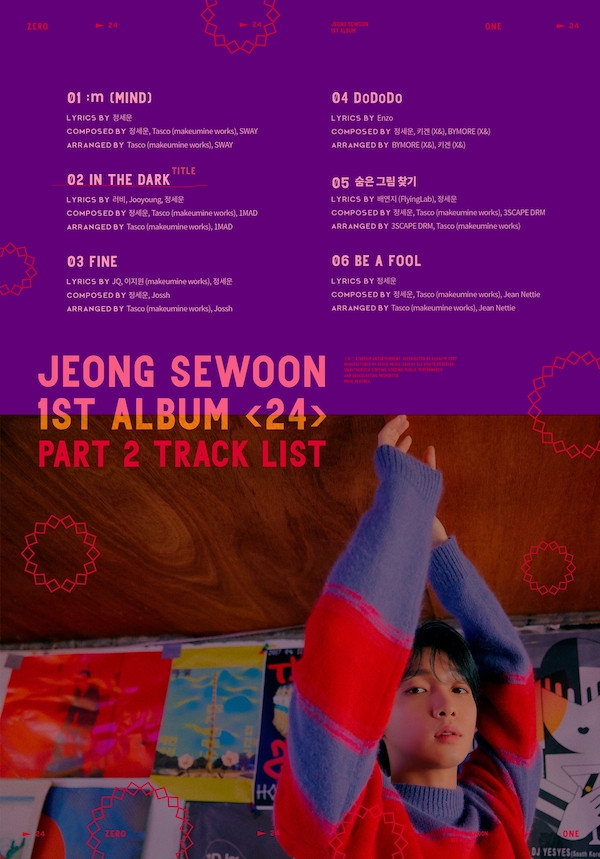 Netizens comments:
"Is this forreal? What are they, the mob???"
"Is Mnet out of their mind?"
"Is this a broadcasting station or a gang?"
"First MBC and now Mnet... All these broadcasting stations need to get lost."
"Wow, they used to have such a good relationship, but it all came down in the blink of an eye... this is entertainment."
"This is lower than how immature children act."
"What a bunch of low lifes."
"This is the dirty side of entertainment..."
"So... does this mean IZ*ONE's disbanding for sure? If Starship and Mnet are turning on each other, there's no way they'll just let Won Young and Yoo Jin renew."
What do you think of the speculations?