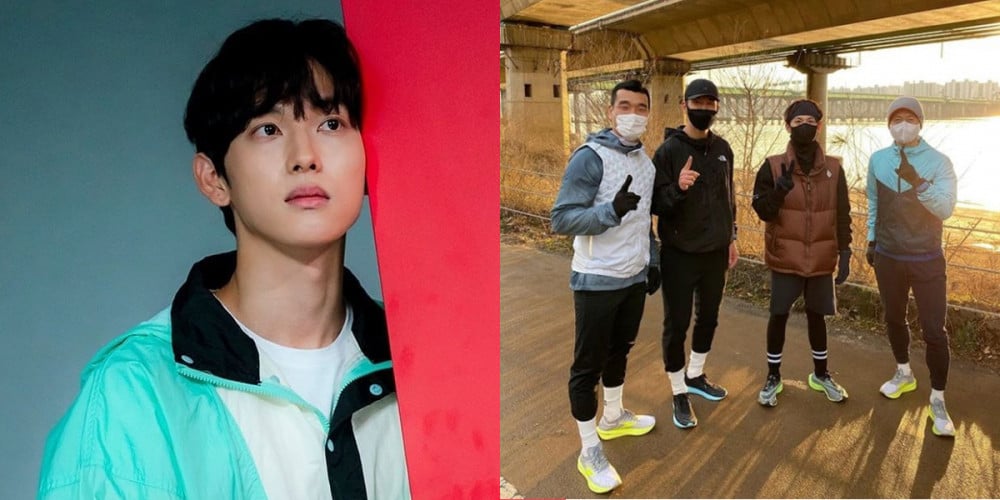 On January 23, Jinusean's Sean introduced a new teammate to his running crew, singer/actor Siwan!
Fans may know that Siwan is currently starring as the male lead of JTBC's Wed-Thurs drama series 'Run On' as the character Ki Sun Gyeom, a national track representative. But now, it seems that Siwan has adopted some of Ki Sun Gyeom's runner traits in real life!
Sean wrote in his latest Instagram post on this day, "New member in our weekend sunrise 10k run. We haven't decided on a name for our crew yet."
The other members of the running crew besides Sean and Siwan are former soccer players Lee Young Pyo and Jo Won Hee.
Are you watching Siwan in JTBC's 'Run On'?