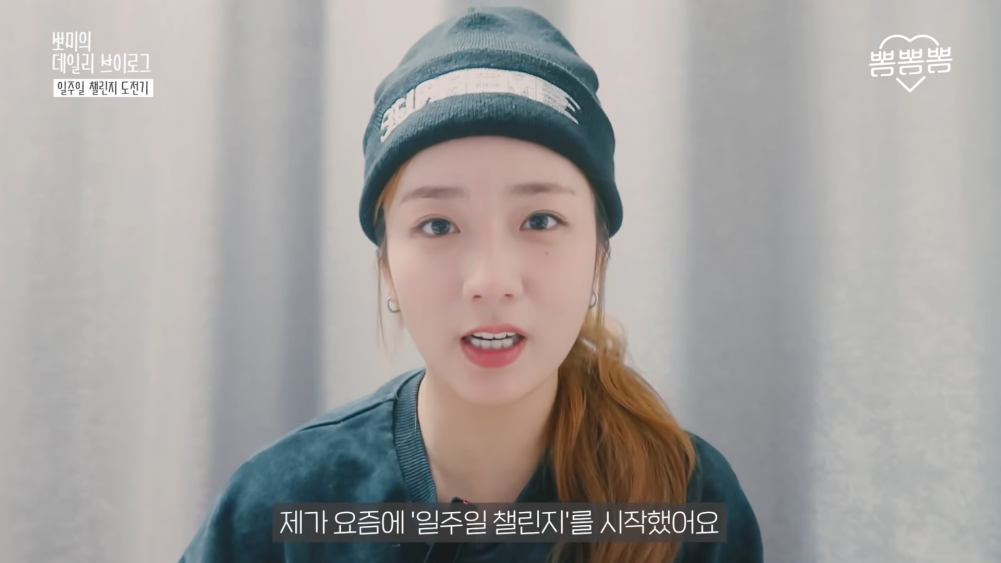 A Pink member Bomi took on the 'One Week Challenge' in the hope of shedding a few pounds.

On January 22nd, Bomi shared a video with the title, "No snacking for seven days! One Week Challenge | Vlog' on her YouTube channel.

In the video, Bomi explained, "I started the 'One Week Challenge' these days. I gave a lot of excuses, I couldn't go exercising because of COVID19, so I just ate and slept at home. I gained 6 kg (13 lbs) in an instant, so I feel depressed and can't sleep at night."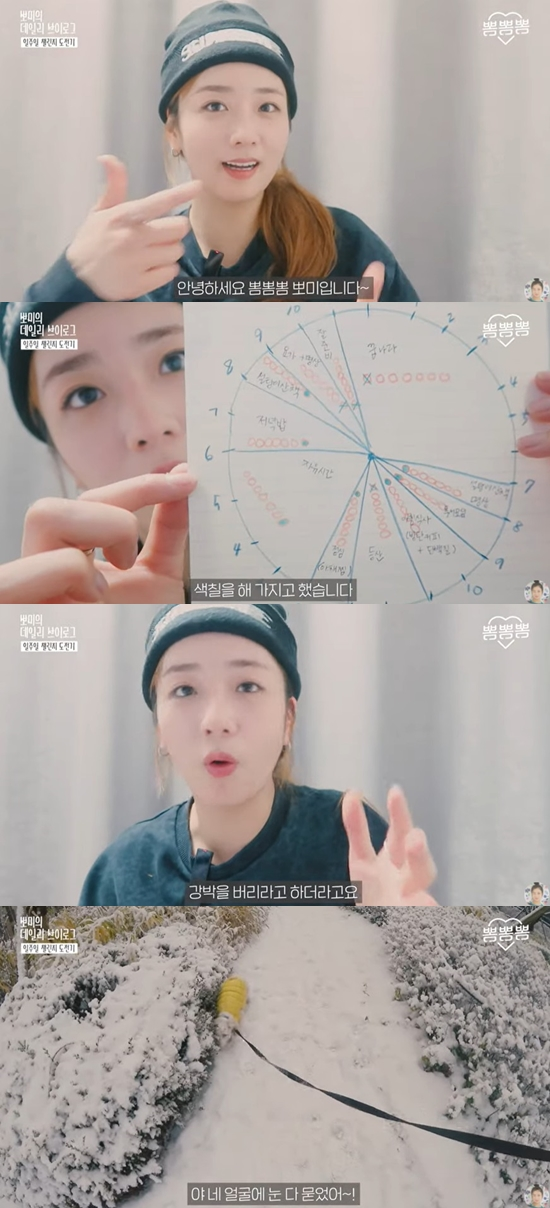 Bomi continued to say, "While I am struggling with my weight, actress Gong Min Jung told me about the 'One Week Challenge.' She asked me if I wanted to try and told me that my mind and body will become renewed. So I decided to become determined."
Then Bomi showed off the 24 hour time map that she had drawn by saying, "I already created a schedule chart. When I started to mark the chart, I realized there are many things I failed to do. I put an X next to the things I didn't do, and I colored in the things I did."

She continued to explain, "Usually I feel that I completely failed when I failed to do even at least one. But then Gong Min Jung explained that I succeeded if I woke up early to take a walk. And advise me to get rid of my obsessive compulsion."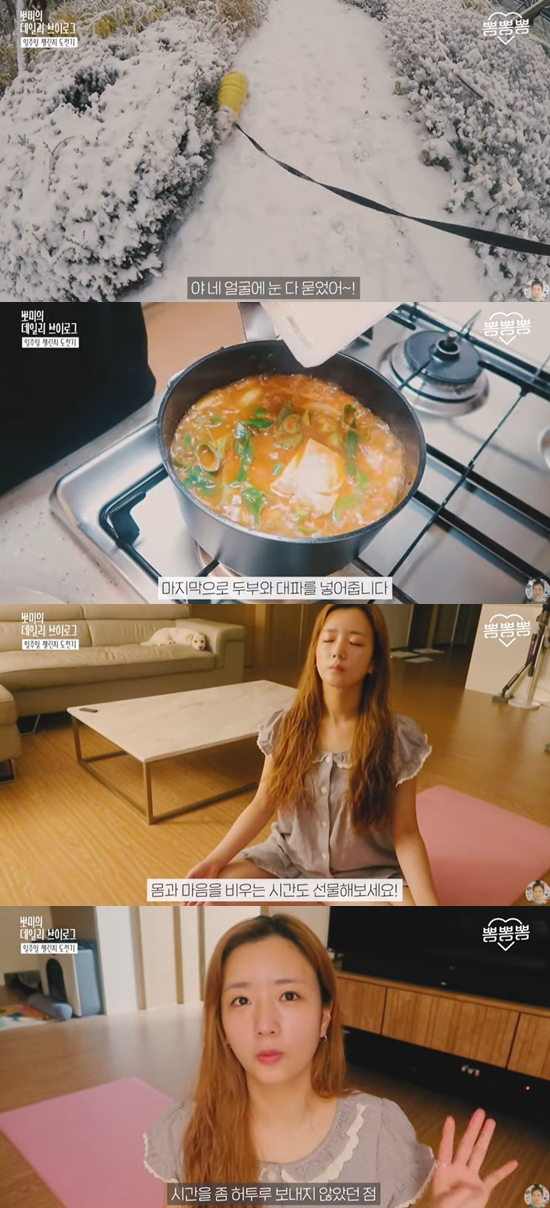 The three habits Bomi decided to fix were 'Sleeping on time,' 'eating healthy,' and 'reading a book instead of using a cellphone.'
Bomi continued to show herself wake up early in the morning and reading a book while listening to the calming firewood sounds. Then she took her dog on a walk in the morning.

Afterward, she cooked a meal for herself, ate dinner, and meditated before going to sleep.

After the 'One Week Challenge,' Bomi shared that she had not wasted time during the one week and had fun cooking healthy food. She revealed that she had lost 2kg while earing healthily and even went to sleep early and work up early.

She concluded the video by saying, "I hope you have a healthy life and try the 'One Week Challenge' as well."