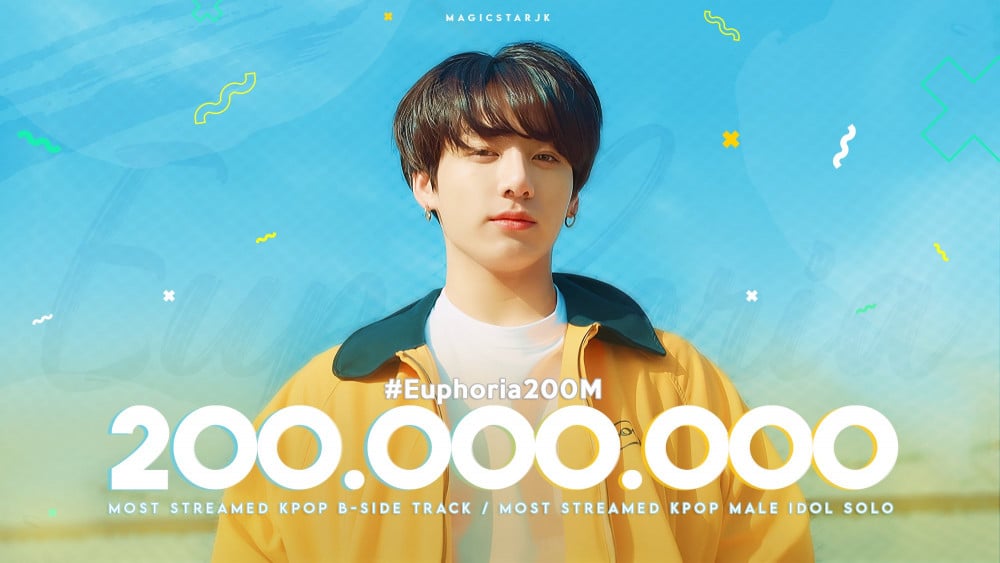 BTS Jungkook's chart-smasher songEuphoria achieves another record becoming the Most Streamed K-Pop Male Idol solo song with over 200M streams on Spotify.


It's the first BTS solo song to achieved 200M streams on Spotify. The song is currently the 9th Most streamed song in BTS's entire discography and is the most streamed BTS B-Side track. Euphoria is the third most streamed song by a Korean soloist. The song currently holds the record of being the longest-charting K-pop idol song on Billboard World Digital Song Sales with over 47 weeks.

Fans celebrate the great achievement by trending #Euphoria200M, GOLDEN EUPHORIA JK, and #유포리아_2억스밍_대기록_축하해.