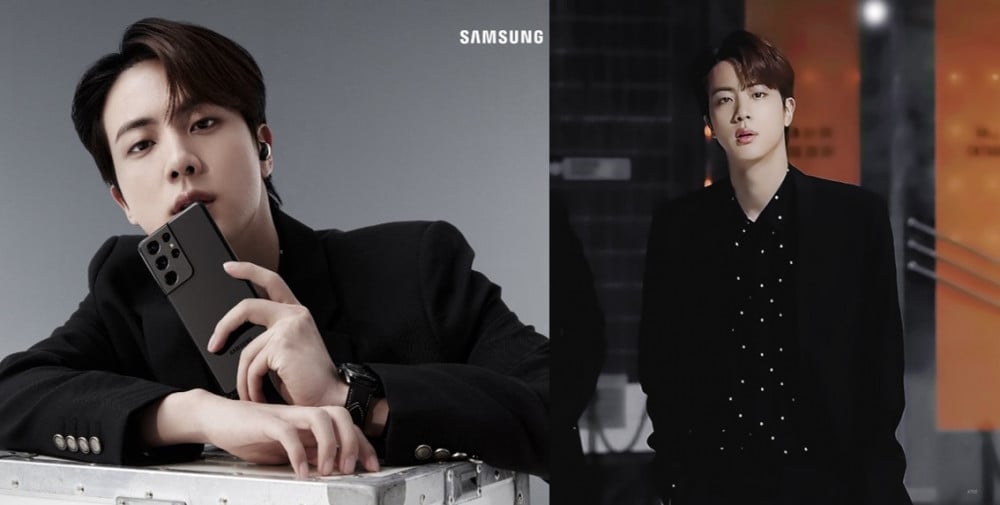 BTS's Jin amazed netizens again with his visuals in the new Samsung Ads.
Good marketing plays an important role in the success of selling a product. This seems to be very well understood by the Samsung company that is working with BTS in marketing some of their products. On January 14 – 15, Samsung shared some stunning photoshoots and a short video featuring Jin BTS for their latest advertisements on Samsung Mobile's official Twitter account.


Jin shows his dazzling visuals with a neat hairstyle and a suit that compliments his perfect body proportions in the photos.
Jin and his other members, V and J-Hope, also looked refined together in advertising the product.

And this short video perfectly exudes Jin's powerful aura.


Netizens are overwhelmed by Jin, and they can't stop talking about him in those advertisements. And as expected, Jin trended on social media.
Check out what netizens have to say about Jin below :

Well, it looks like Jin got another cute nickname: Human Samsung!