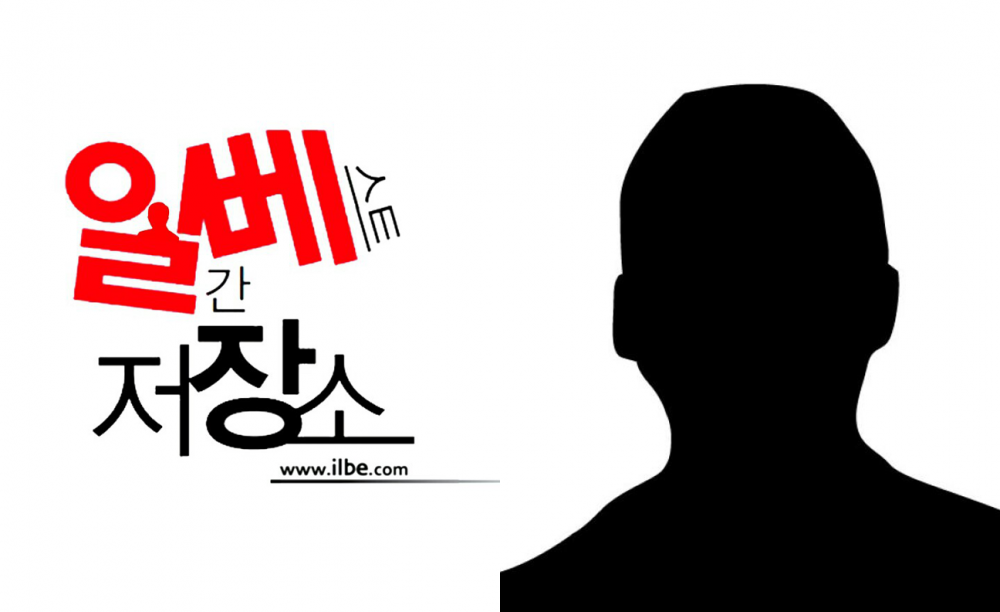 Following the allegations that a sex offender who was active at Ilbe Storehouse, an infamous user-based site in South Korea, became a level 7 civil servant in Gyeonggi Province, a national petition was posted that a malicious commenter who left sexual comments about girl idol members also became a level 9 (lowest level) civil servant in Daejeon.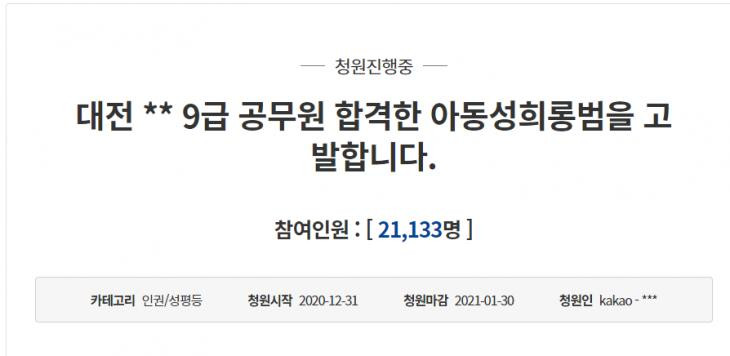 On the 31st of last month, a message was posted on the bulletin board of the Blue House National Petition saying, "A child sexual harasser passed the level nine civil service exam."

The petitioner said, "Min ○○○ is a malicious commenter who was also active on the national baseball forum on DC Inside for a long time and became a civil servant."

The petitioner continued to write, "It is impossible to neglect a person who constantly posted malicious comments about underaged girl group members ages 15 to 17 has become a public official and is wasting taxpayers' money."

They continued saying, "I personally certified the appointment of a provincial administrative secretary with a text message that he passed the hiring test for the local government officials in Daejeon in October 2020. A few netizens have filed a complaint to the local government, but they have not given any statements on this matter.

The petitioner concluded by saying, "I ask you to prevent such a shameless sexual harasser from taking taxpayers' money and serving as a civil officer." The netizen posted the acceptance message and the photo of the letter of appointment. Initially, the local government's name was not revealed, but netizens were able to deduct the government of Daejeon from the date of notification of acceptance.