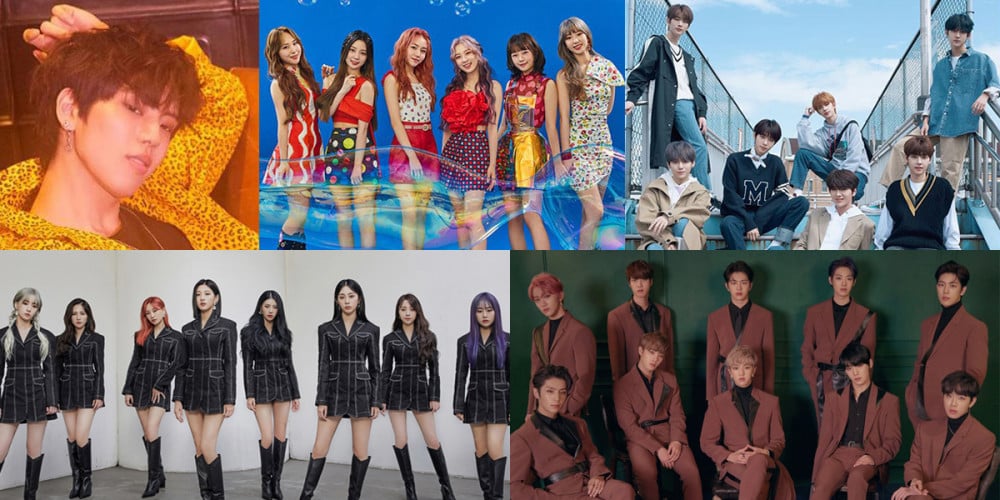 Woollim Entertainment artists will be treating fans to a series of unique live stages starting this January 7 at 9 PM KST!
The popular web music series 'Woollim The Live' season 3 returns next month in 2021 with the following lineup artists: INFINITE's Dongwoo, Lovelyz's Seo Ji Soo, Lee Mi Joo, and Ryu Soo Jung, Golden Child's Y, Jangjun, Seungmin, Joochan, and Donghyun, as well as Rocket Punch and DRIPPIN!
Teasers for 'Woollim The Live' season 3 also begin this weekend with exclusive behind the scenes footage, available via the Seezn app. Meanwhile, 'Woollim The Live' is a weekly live music series bringing listeners unique live stages that fans don't normally see on music programs, including b-sides, collaborations, remix versions, etc. 'Woollim The Live' season 3 premieres on January 7 via Seezn as well as Woollim Entertainment's official YouTube channel, and will air every Thursday and Friday nights at 9 PM KST afterward.