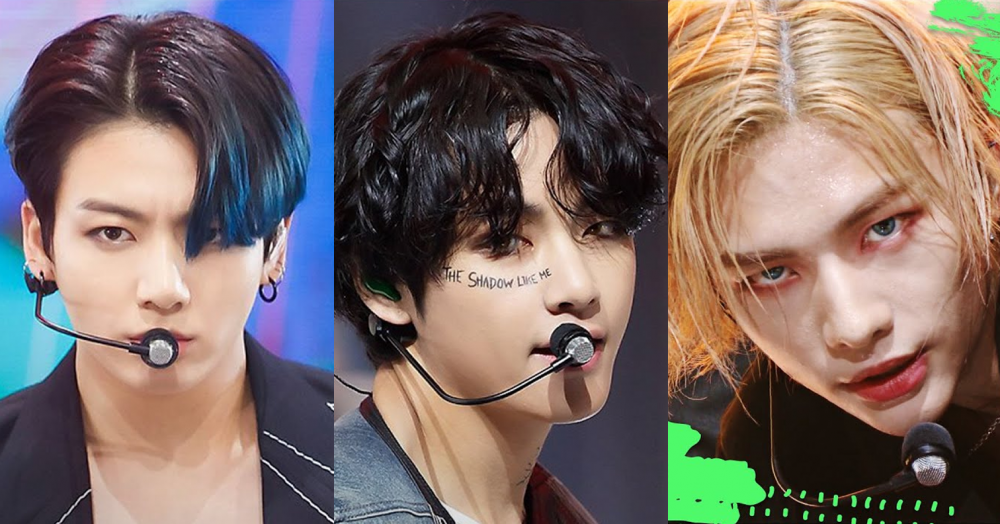 2020 has been a year filled with many changes to the music industry. With the outbreak of the COVID19 pandemic, many fans were not able to see their favorite artists perform on stage in person.
That may be one of the reasons the direct fan cams that recorded the performances of these artists have gained a lot more attention this year compared to other years. The direct fan cams began as fans who were able to go to the music shows recorded their biases and shared them with other fans on various social media platforms. Now the fan cams became part of the K-Pop culture as music broadcast shows record them and post them on their YouTube channels.
So here is the list of the top ten most viewed fan cam videos that were uploaded this year.
1. BTS V's "ON" Fan Cam at M COUNTDOWN 2020.02.27
Views: 21.5 Million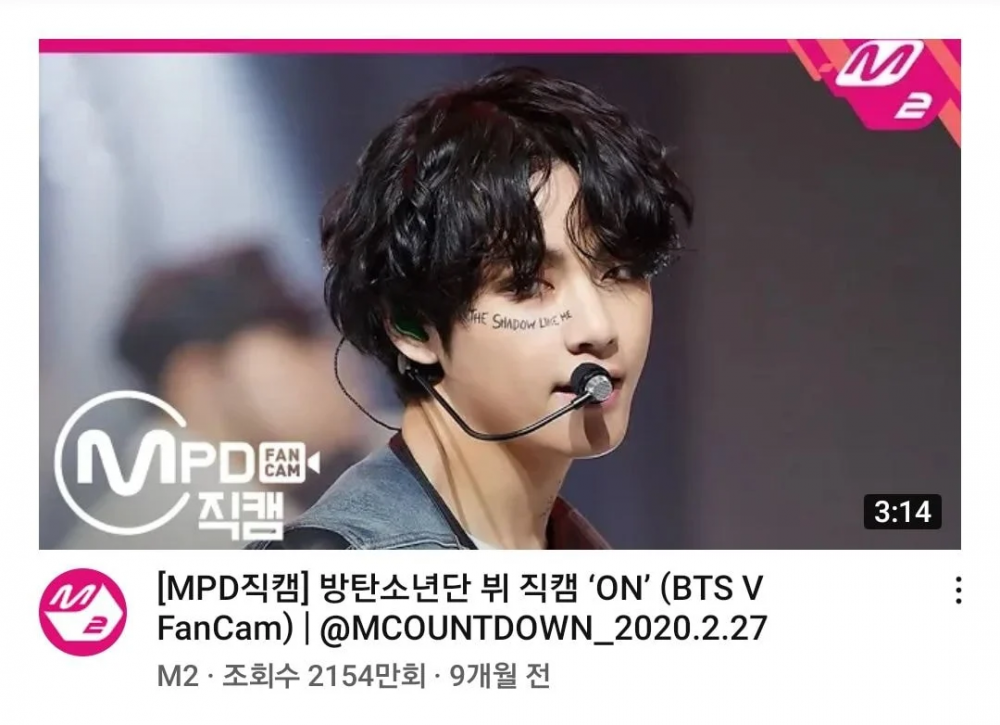 2. BTS Jungkook's "ON" Fam Cam at M COUNTDOWN 2020.02.27
Views: 13.6 Million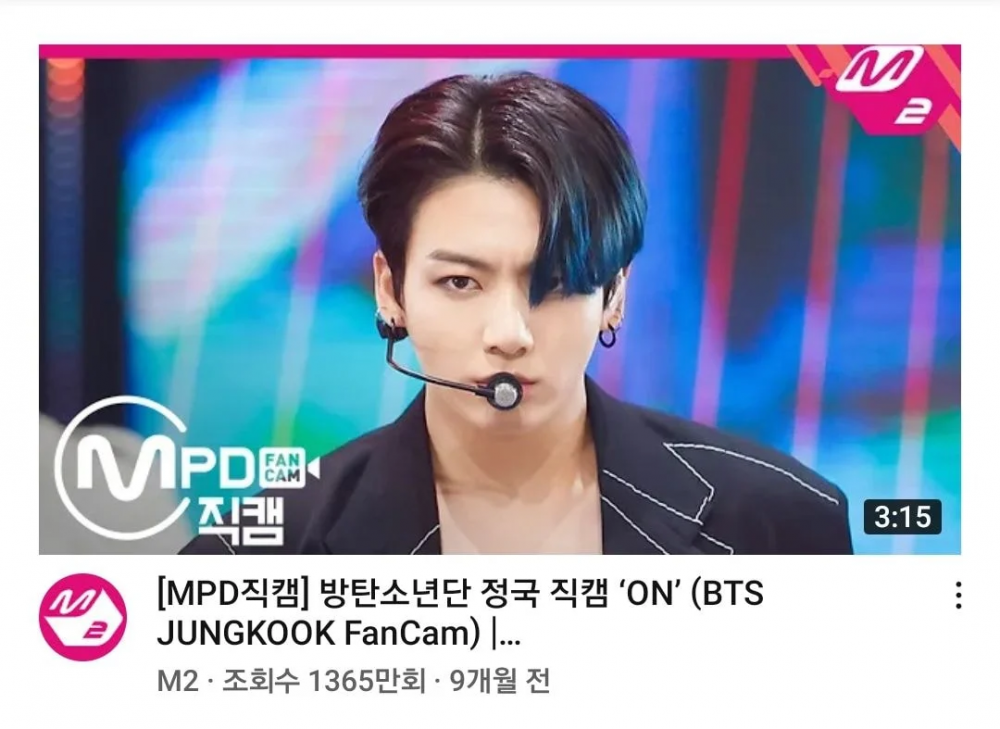 3. BTS Jimin's "ON" Fan Cam at M COUNTDOWN 2020.02.27
Views: 11 million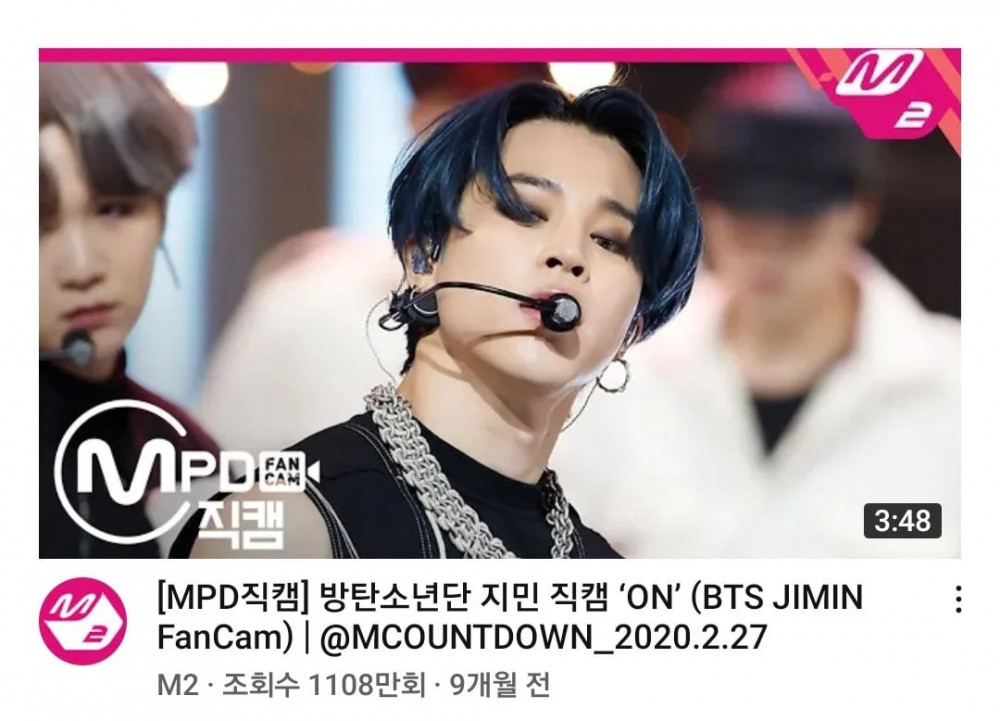 4. ITZY Ryujin's "WANNABE" Fan Cam at Weekly Idol Ep. 450
Views: 9.1 million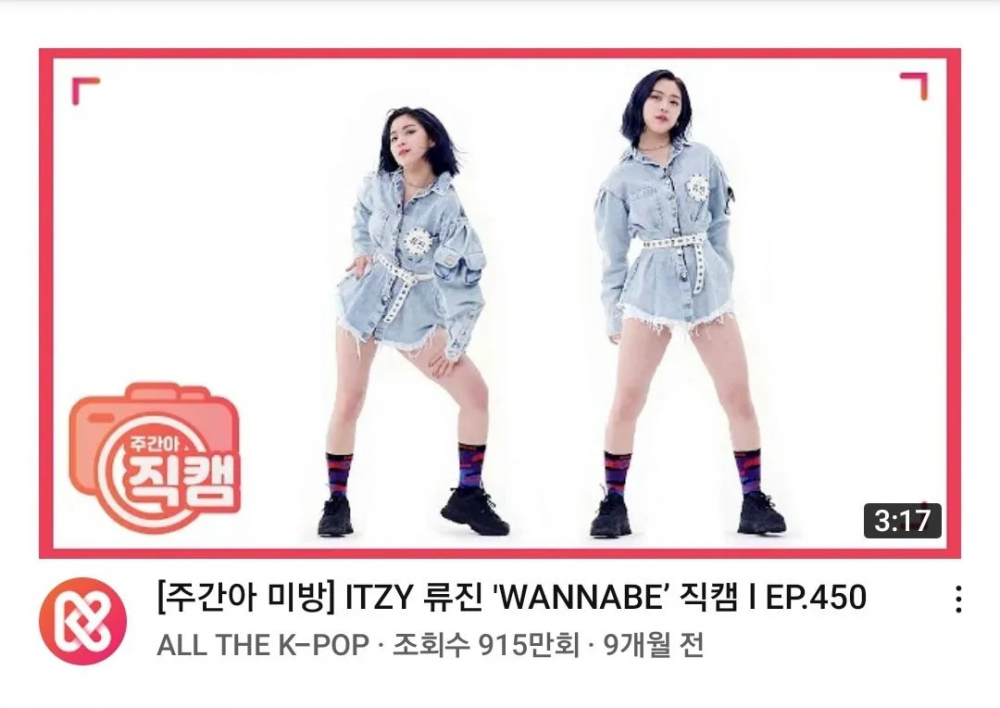 5. BTS V's "Black Swan" Fan Cam at M COUNTDOWN 2020.02.27
Views: 7.5 million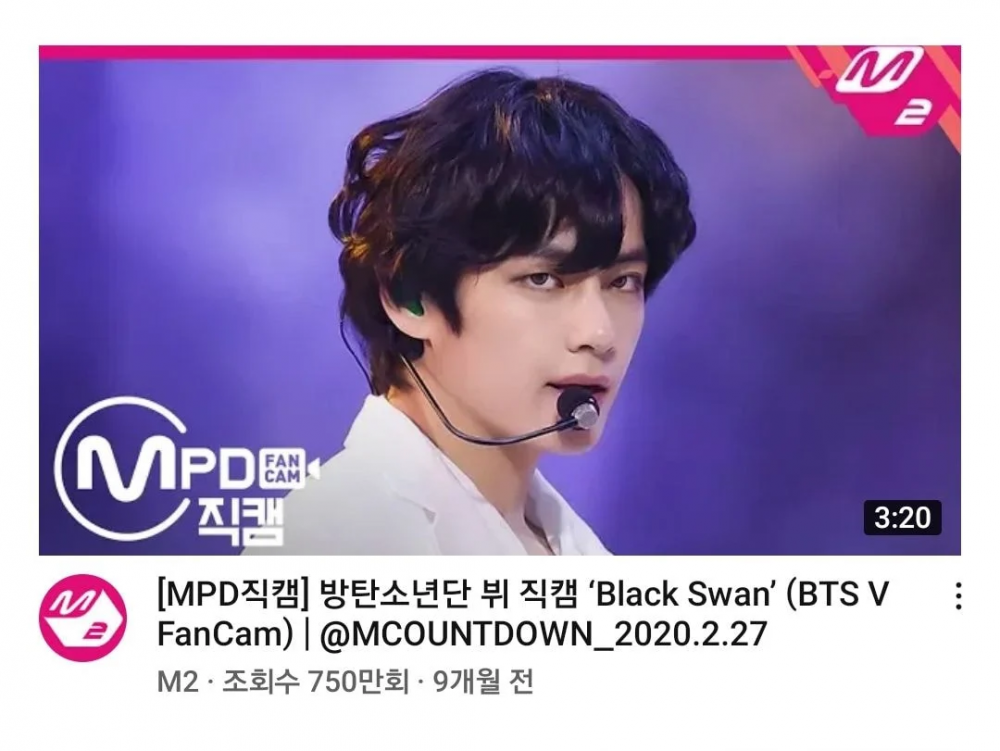 6. BLACKPINK Lisa's "How You Like That" at Inkigayo 2020.07.19
Views: 6 million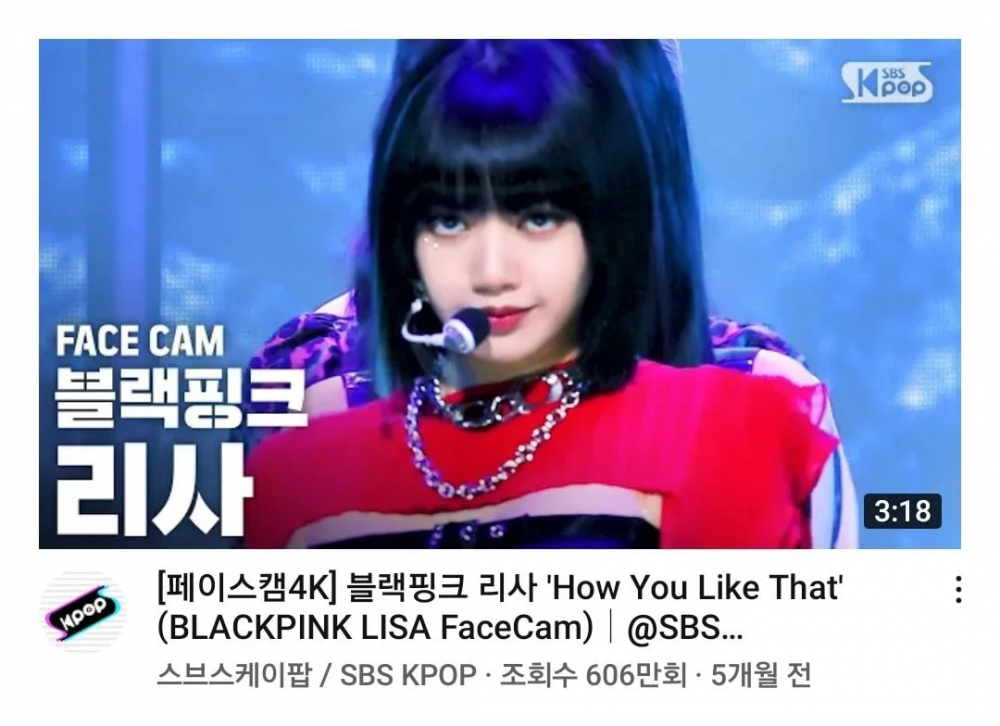 7. BLACKPINK Lisa's "How You Like That" at Inkigayo 2020.06.28
Views: 5.7 million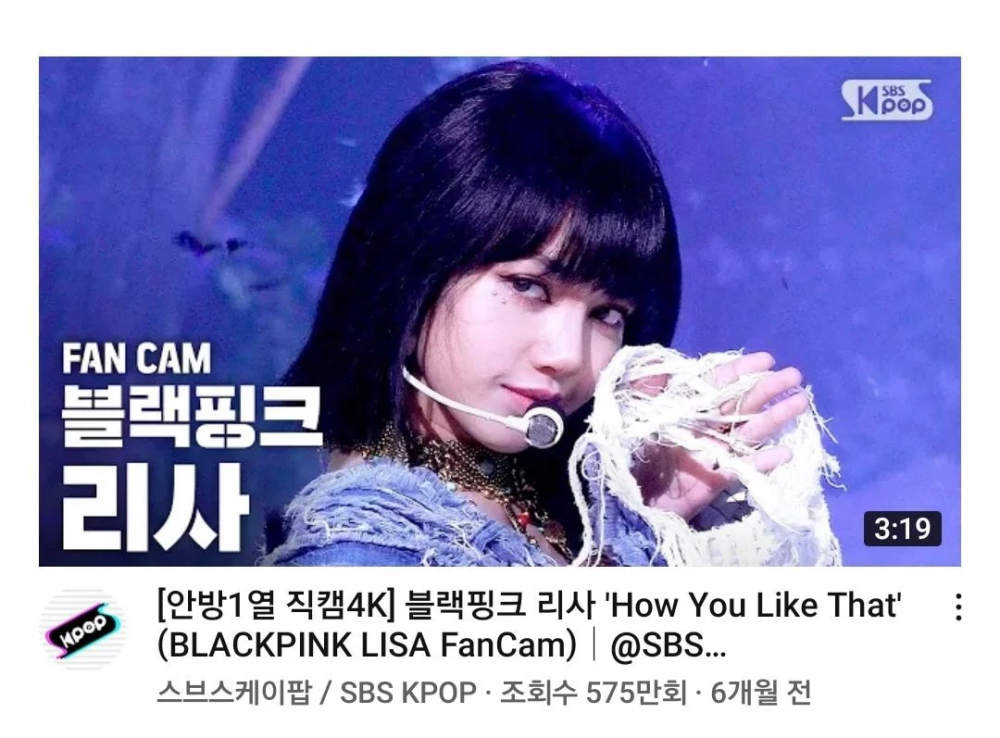 8. BTS V's "ON" Fan Cam at Music Bank 2020.02.28
Views: 5.7 million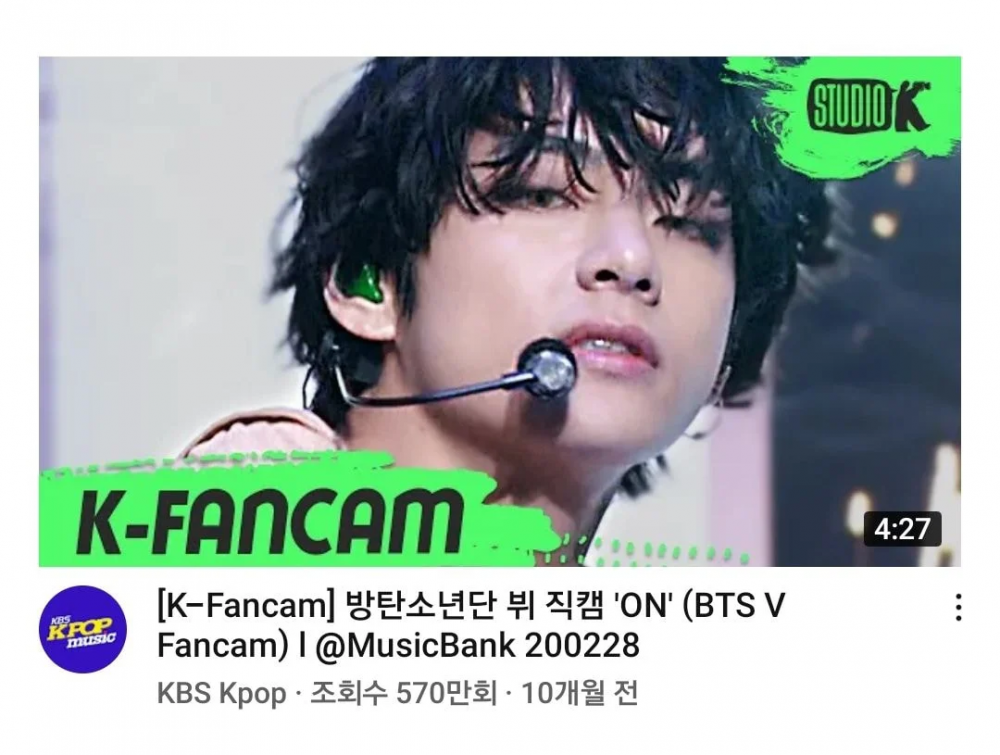 9. Stray Kids Hyunjin's "Psycho" Fan Cam at Music Bank 2020.06.26
Views: 4.8 million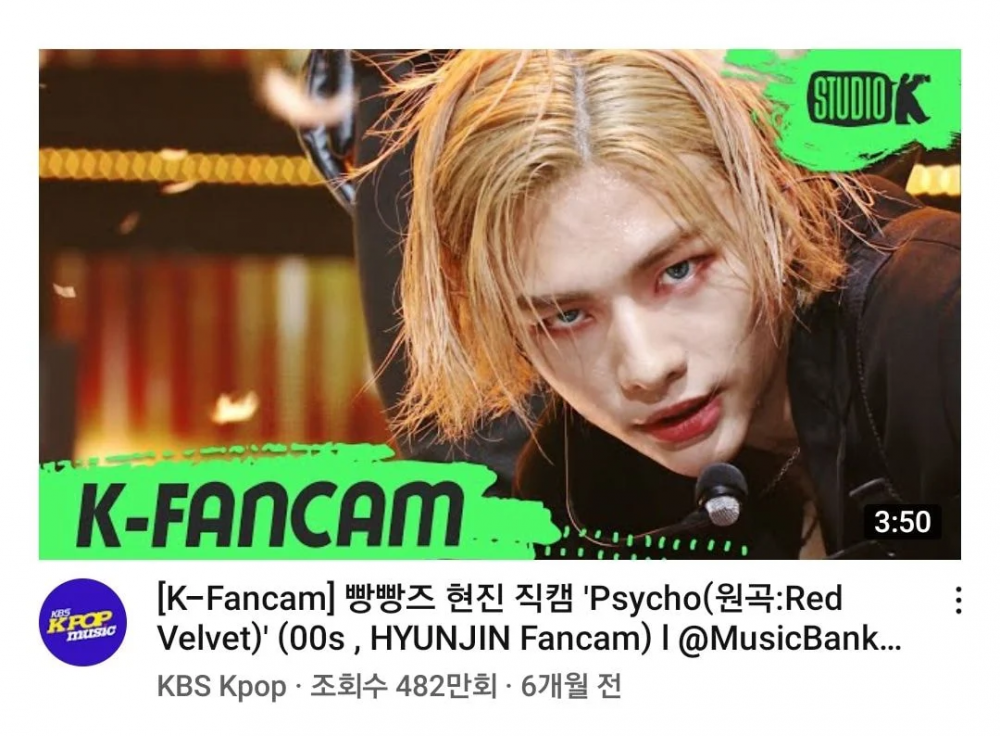 10. ITZY Yeji's "WANNABE" Fan Cam at Weekly Idol Ep. 450
Views: 4.6 million