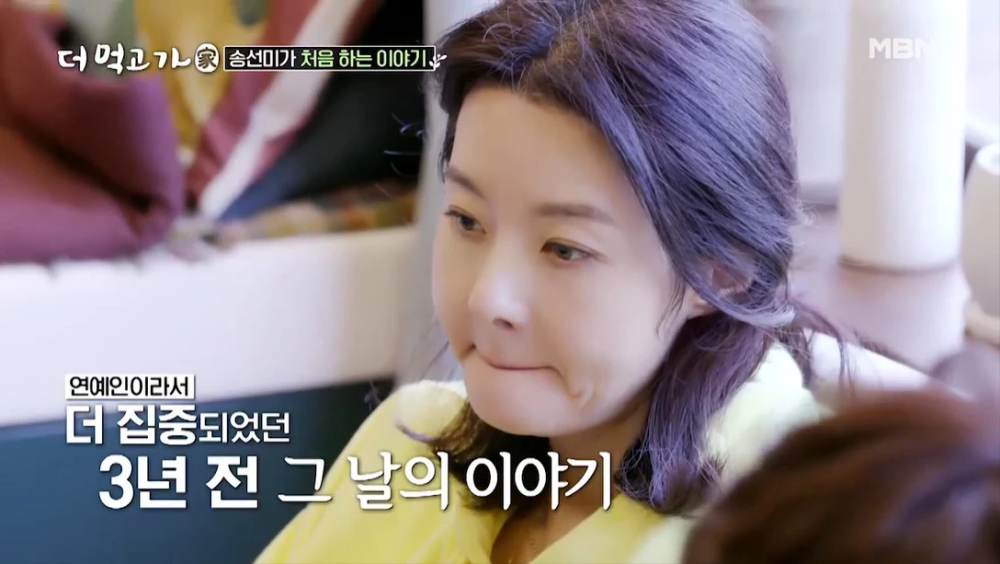 Actress, Song Seon Mi, who played Seo Dal Mi's mother in the drama 'Start-Up,' shed tears as she talked about her late husband.

In the new episode of MBN's 'Eat More' that aired on December 27th, actress Song SeonMi appeared and talked about her husband, who was murdered three years ago.

She explained, "It was such a huge incident, so people didn't know what to say to me to comfort me. I think everyone around me was having a hard time too. Still, whether people expressed it or not, I was able to receive their sincere hearts."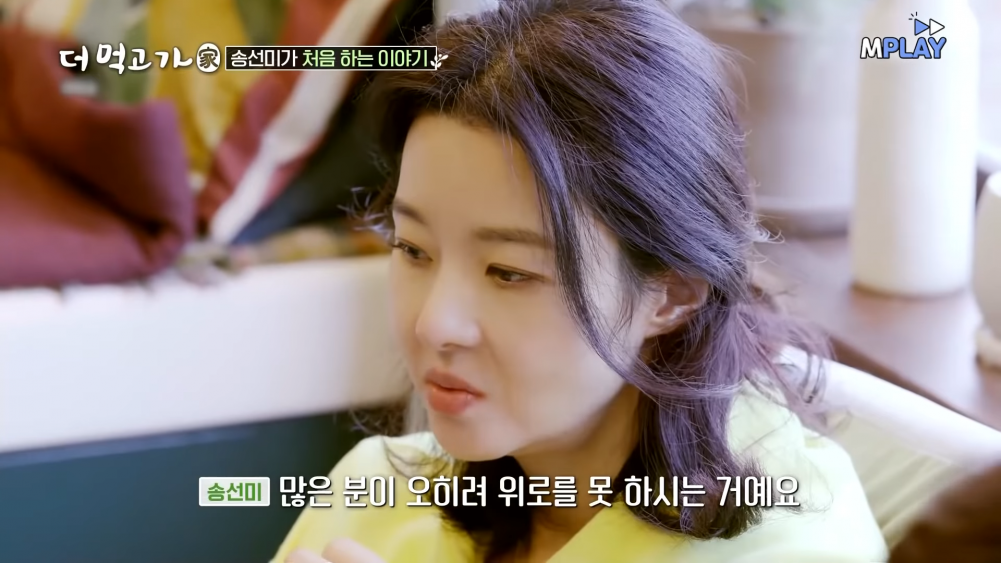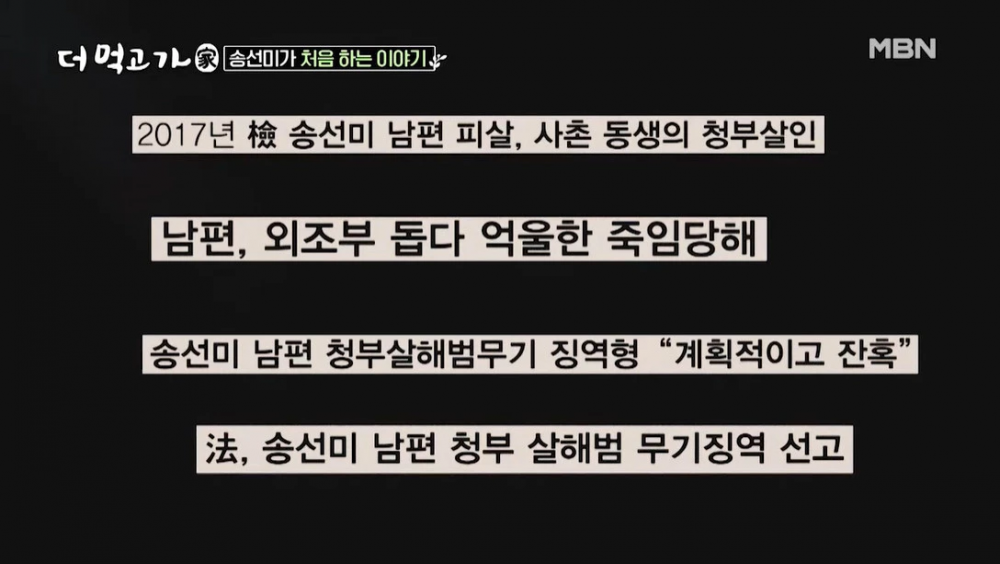 Song Seon Mi's husband was stabbed to death in August 2017 at a law firm in Seocho-gu, Seoul. At that time, he was murdered by his cousin, Mr. Kwak, after being in conflict over the inheritance of his maternal grandfather. The cousin had hired a hitman to murder Song Seon Mi's husband. Mr. Kwak was sentenced to life in prison during the second trial for the murder.
Song Seon Mi explained, "At that time, I really was not in the right mind. I really thought how was I able to laugh and joke with people, I accept the fact and realize my husband was gone."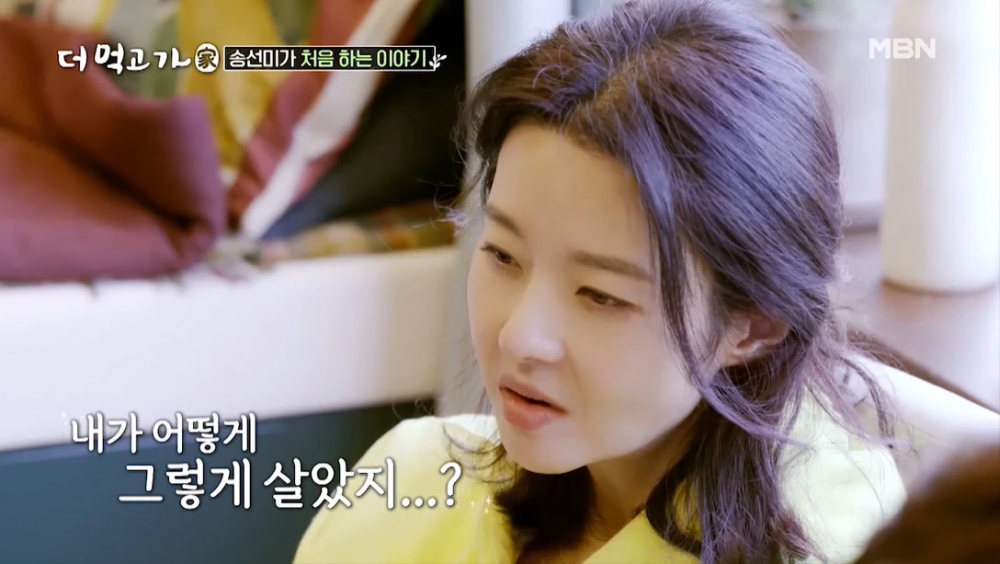 The actress further reminisced about her husband and said, "I never used the phrase 'A beautiful person,' but he had a beautiful heart. He was warm. Looking back, I now realize that I lived like a queen while I was with him."