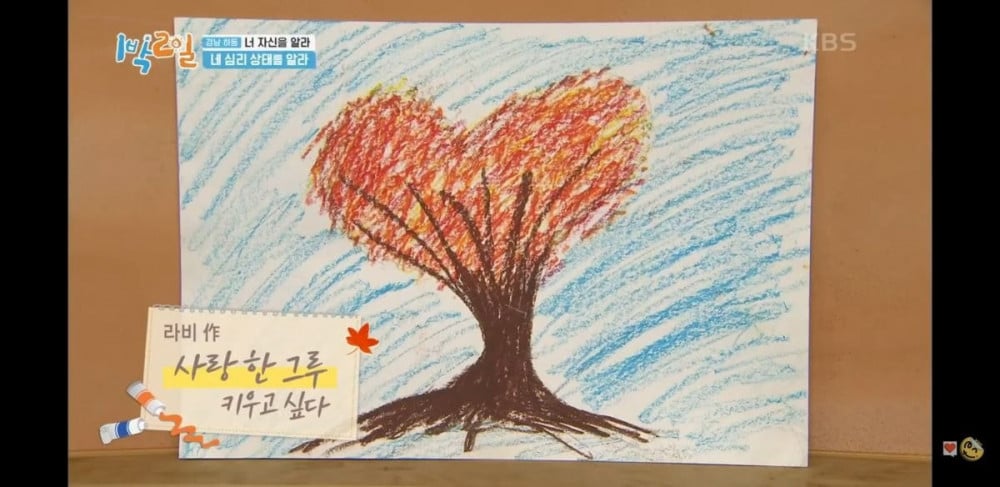 A psychological analysis of Ravi's emotional and mental state is gaining renewed attention.
On December 27 KST, an unexpected dating scandal between Ravi and Girls' Generation's Taeyeon stormed the online communities. Meanwhile, a netizen reposted a curious analysis of Ravi's psychological state from an episode of '1 Night and 2 Days' aired last month.
In the episode, a psycho-analysist judged the internal state of the celebrities by having them each draw a tree. According to the analyst, a tree defines the person's subconscious self. The way they would draw their tree should convey how they are internally processing their own state, emotionally and mentally.
During this segment, Ravi began to work on a drawing, then completely abandoned it to start on a new one. In the first drawing, Ravi began to sketch two people standing next to one big tree, which he later smudged in order to replace them with two more trees.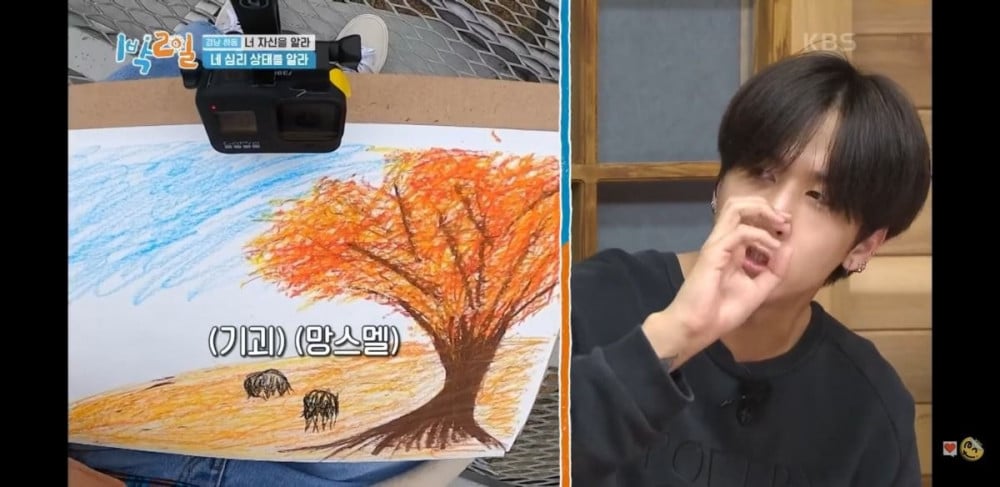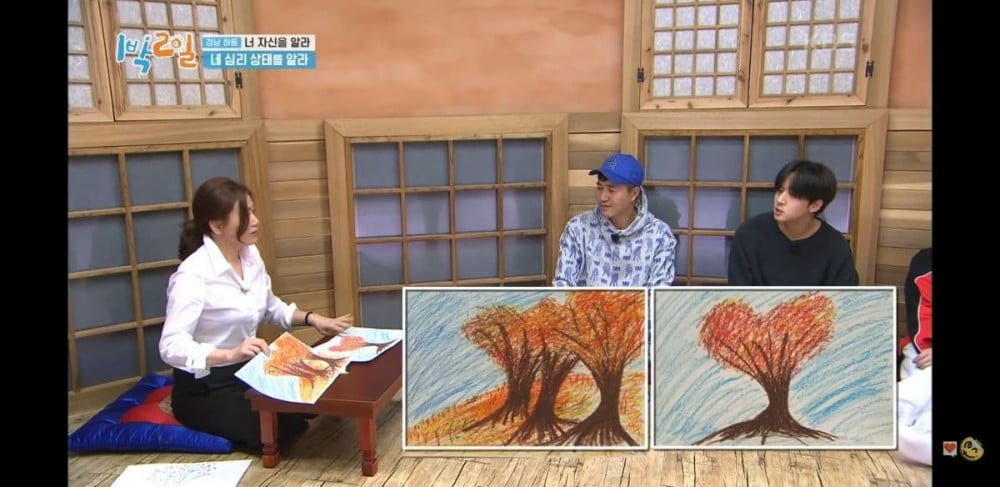 In his new drawing, a huge heart was placed on top of the tree trunk, making his leaves all red and yellow again. The piece was titled, 'I want to raise one big love'. As soon as the psychologist saw the drawing, she asked: "Ravi, are you dating someone currently?"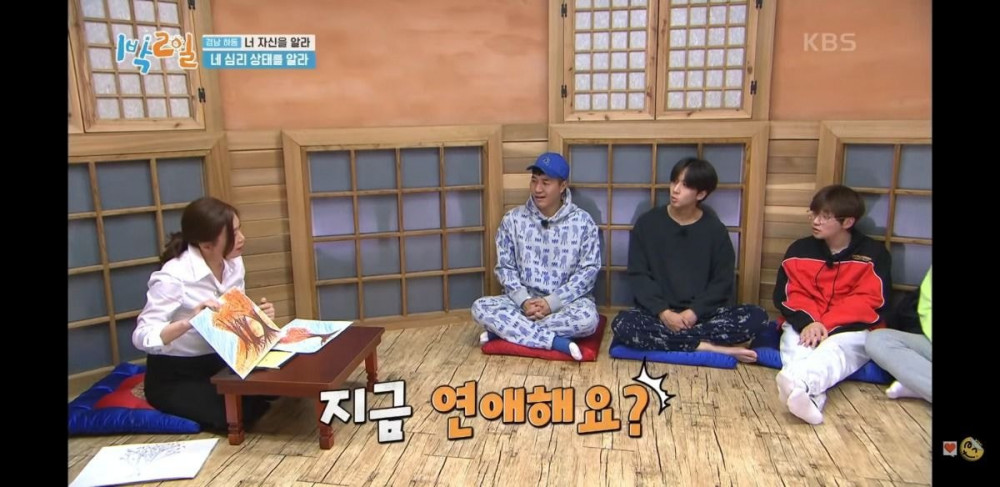 When Ravi denied the accusation in a heartbeat, the other members of '1 Night and 2 Days' teased him and said, "Look how fast he is denying it. Something's fishy."
The doctor went on to explain that it looks like Ravi was trying to hide his true feelings in the first drawing, and then proceeded to create a huge heart that stands for "A need to display oneself through passion (red) and a great urge to express (yellow)".
Netizens who saw this commented:
"Wow this is super interesting hmmm"
"HAHAHA they say it's not true though, y'all are wrong"
"No~ No~ it's not true~"
"Haha they are denying it but this is funny"
"I wonder if Ravi still felt a bit strange after listening to what she was saying?"
"I need to go visit this lady ASAP, she's too accurate"
"Can someone tell me the name of this doctor, I want to go and get myself analyzed too"