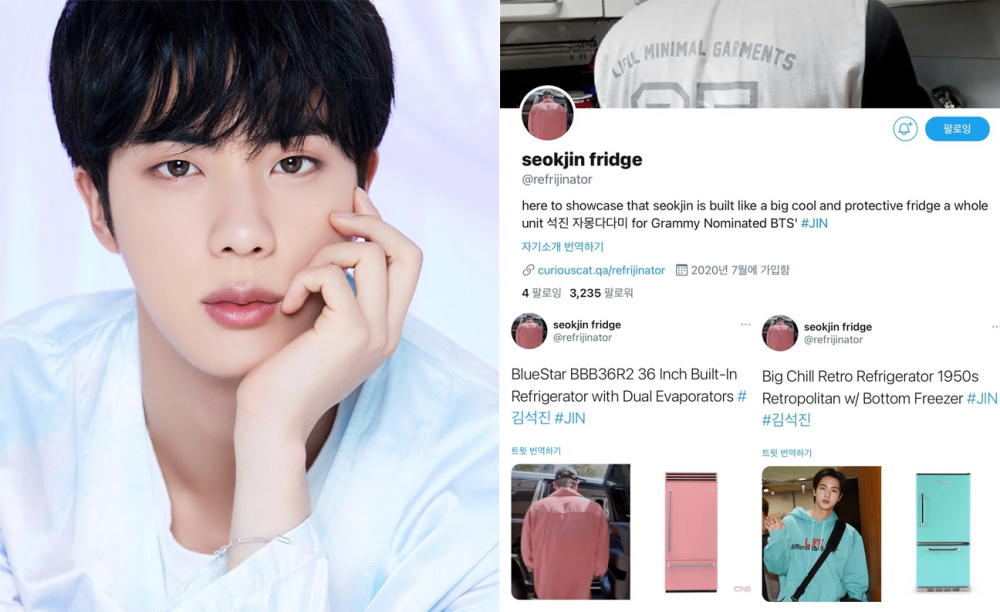 Recently, there has been a discussion among Korean netizens as one netizen found an interesting fan account on Twitter.
A netizen posted various captures of tweets about BTS member Jin in an online community with the title "This idol has all sorts of fandom pages."
The fan page (seokjin fridge) displayed photos of the BTS member comparing him to refrigerators. The fan page uploaded various photos of Jin paired with refrigerators of similar color and patterns as Jin's clothing.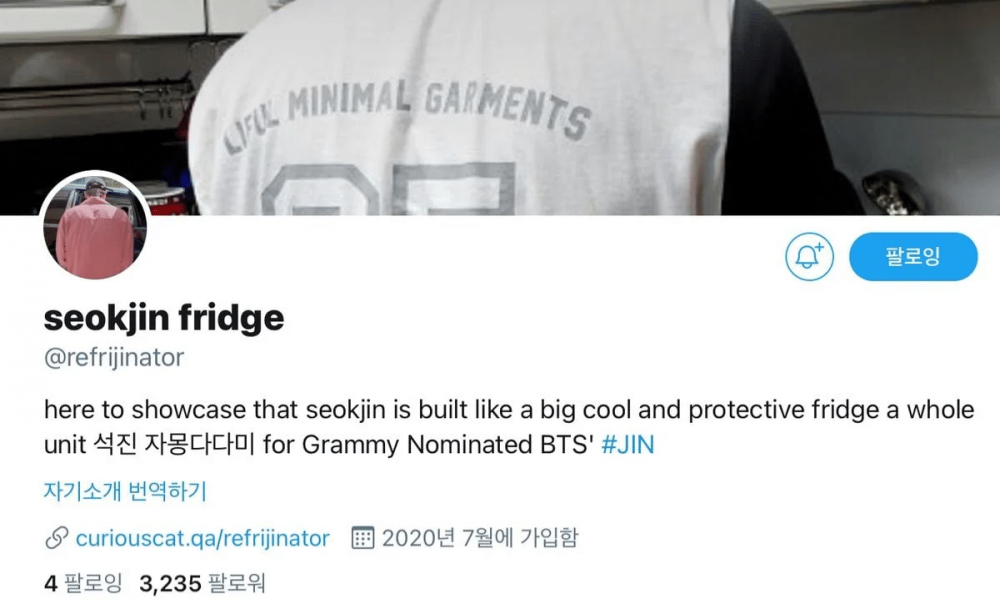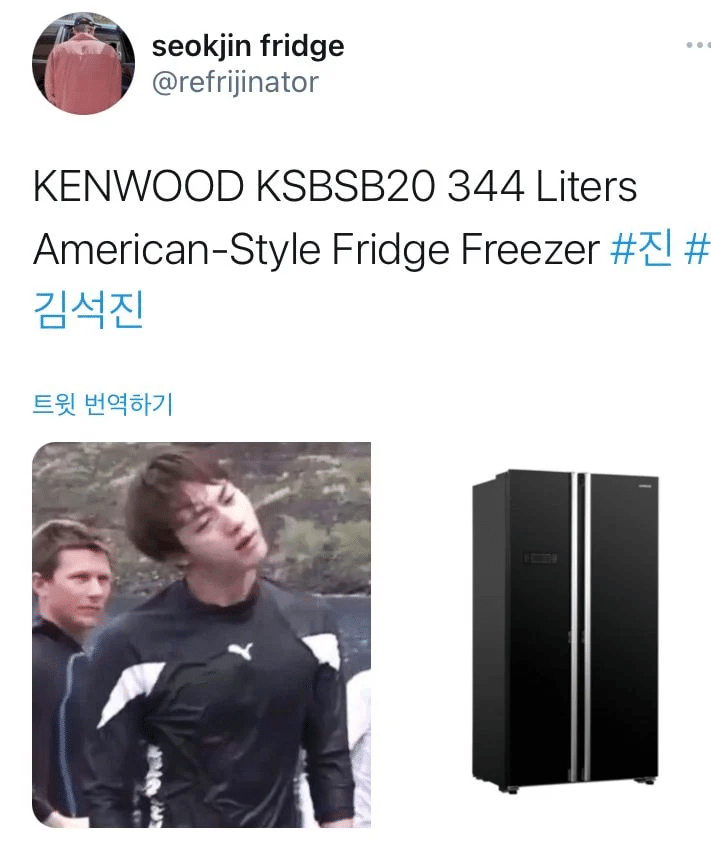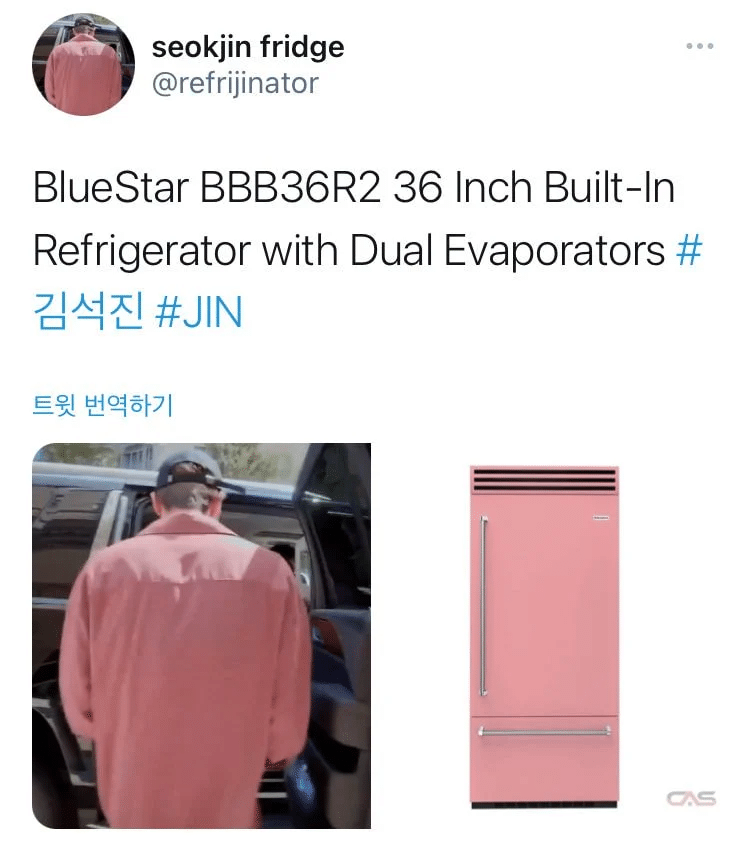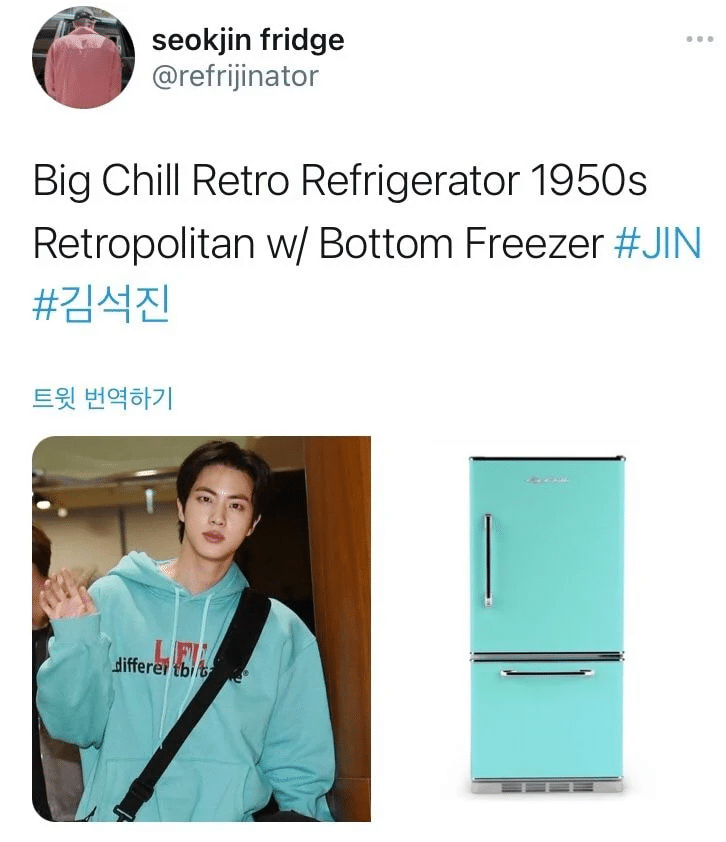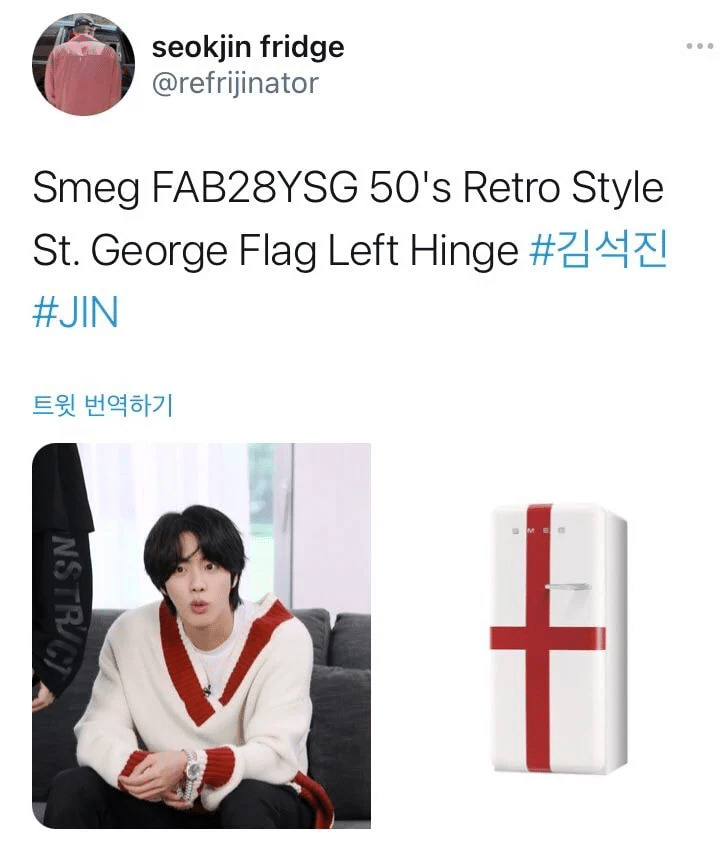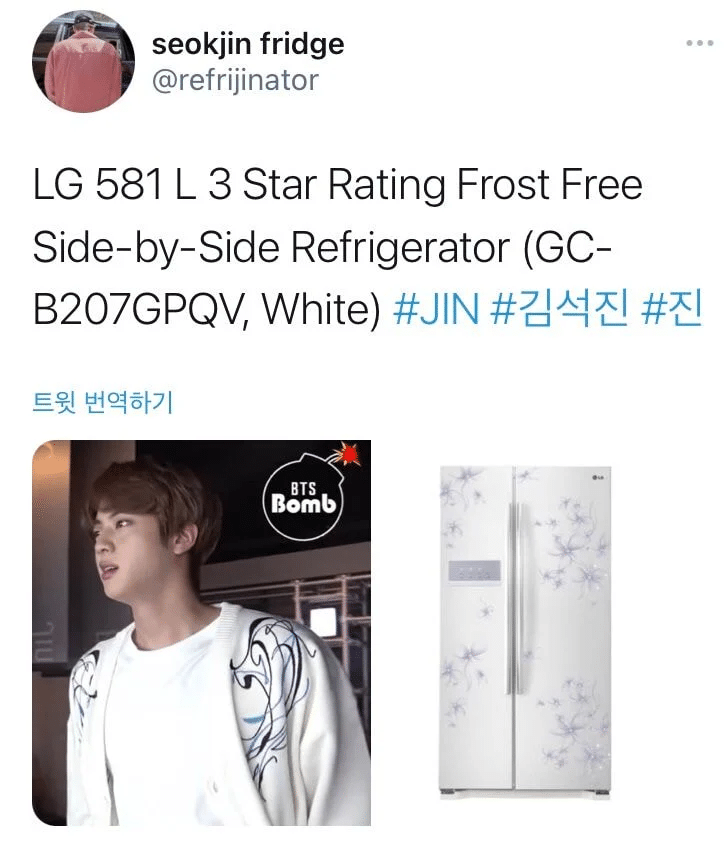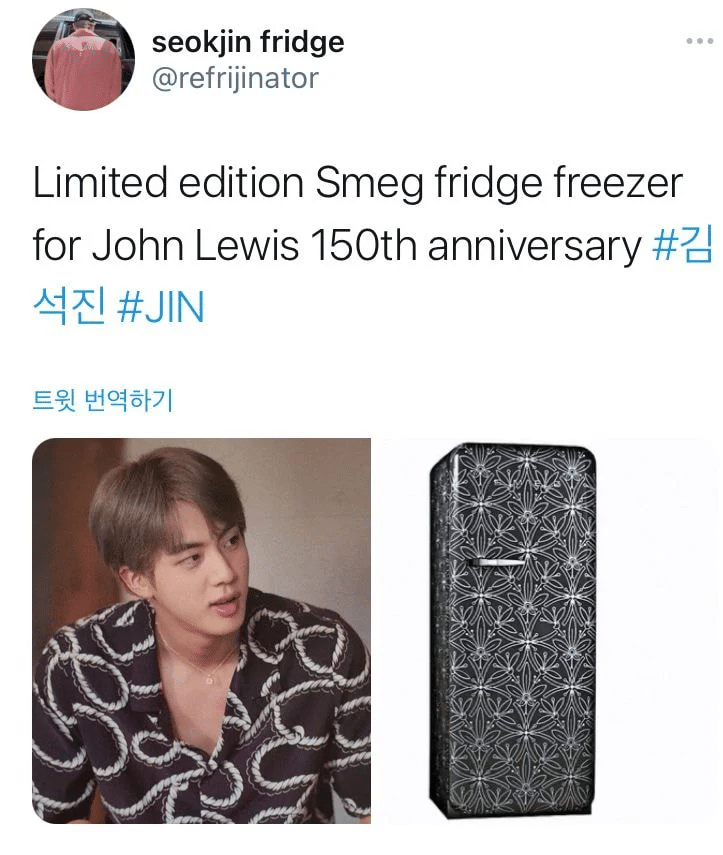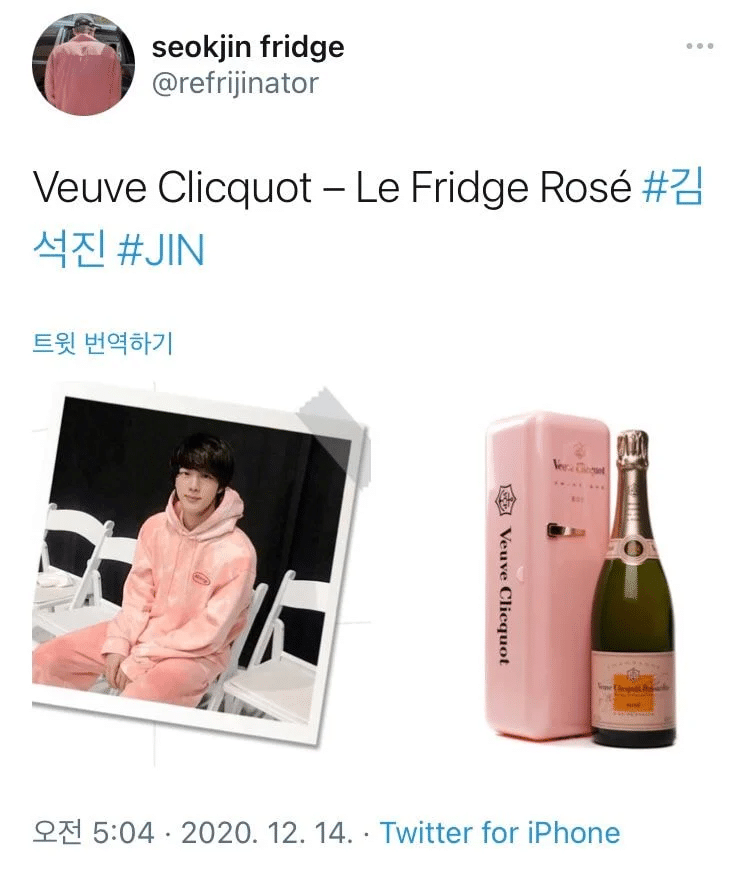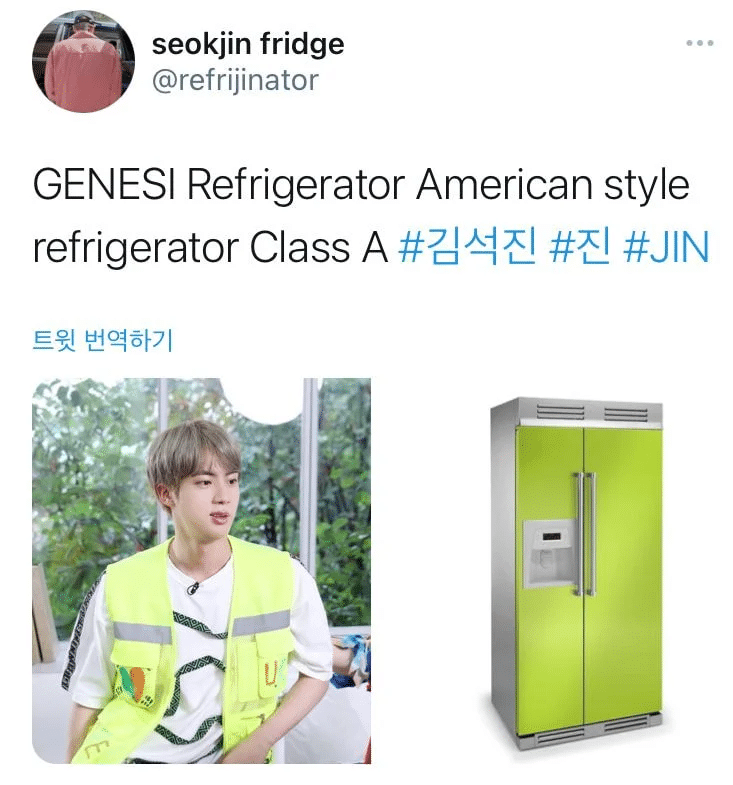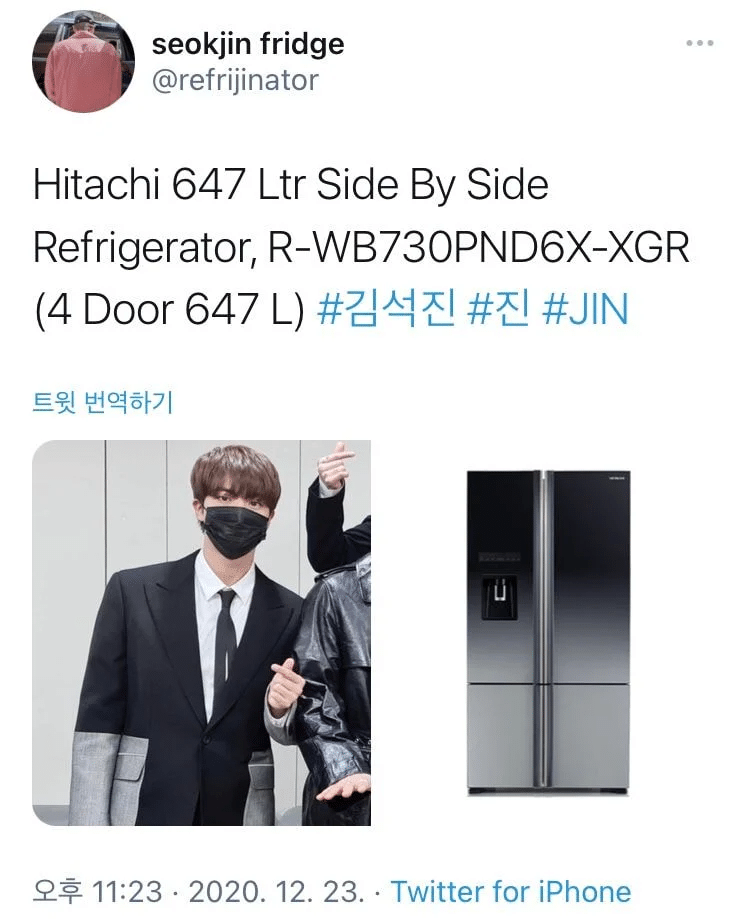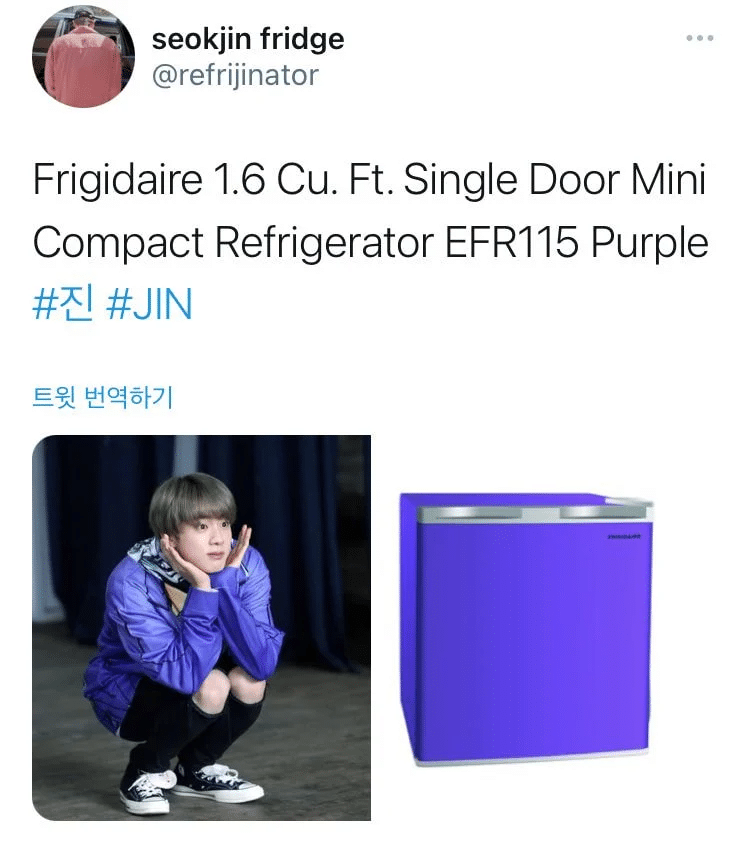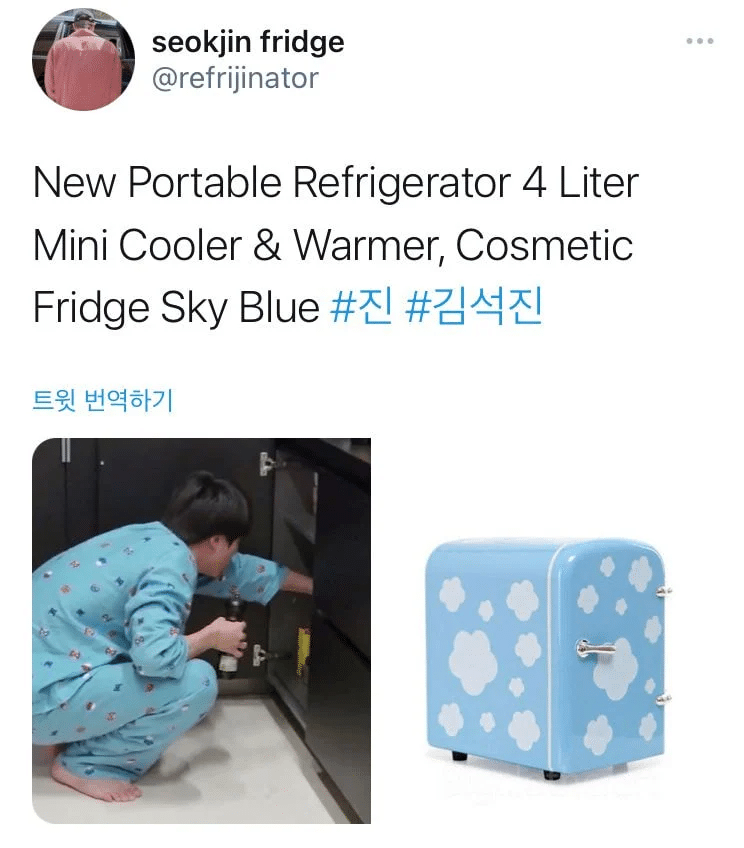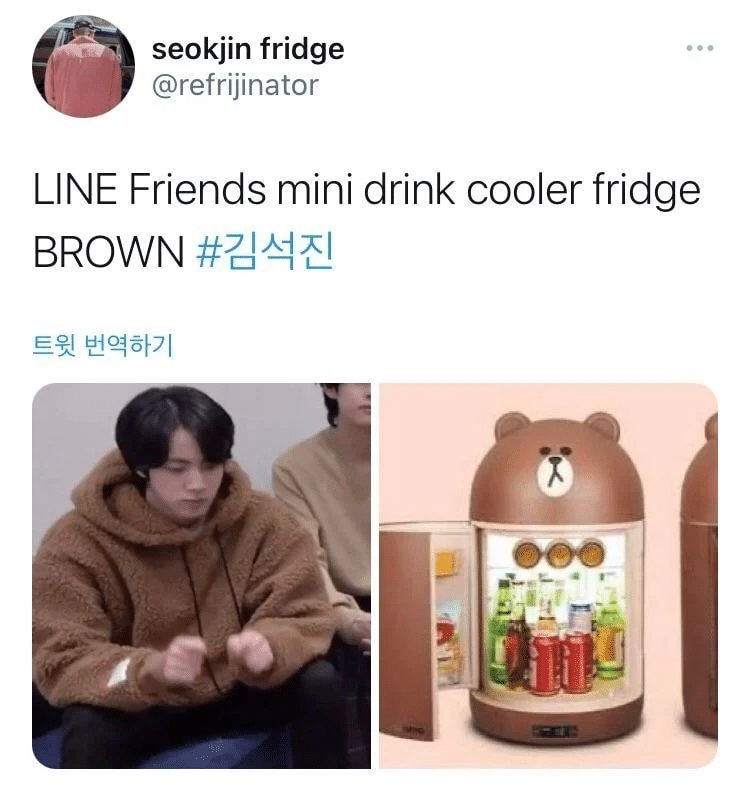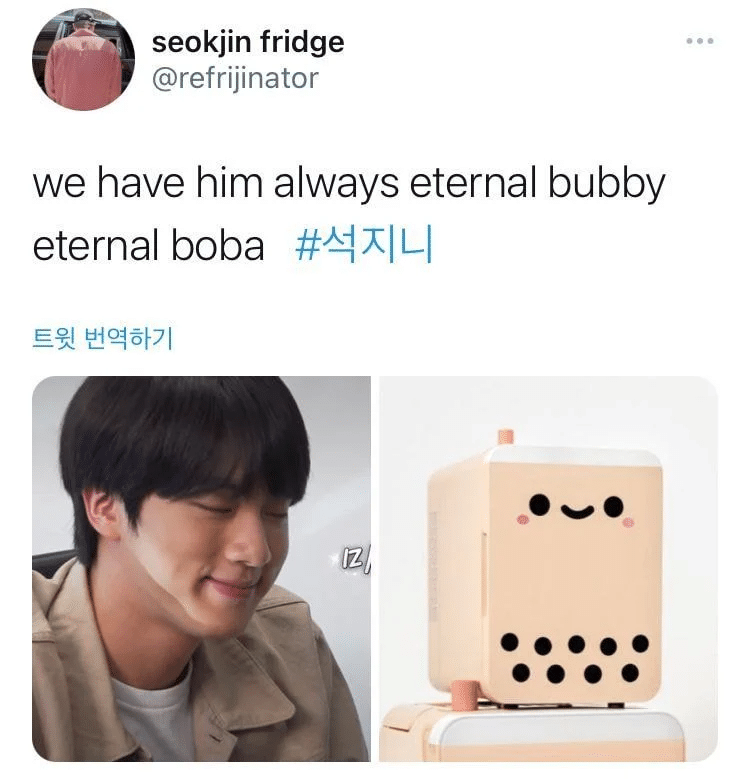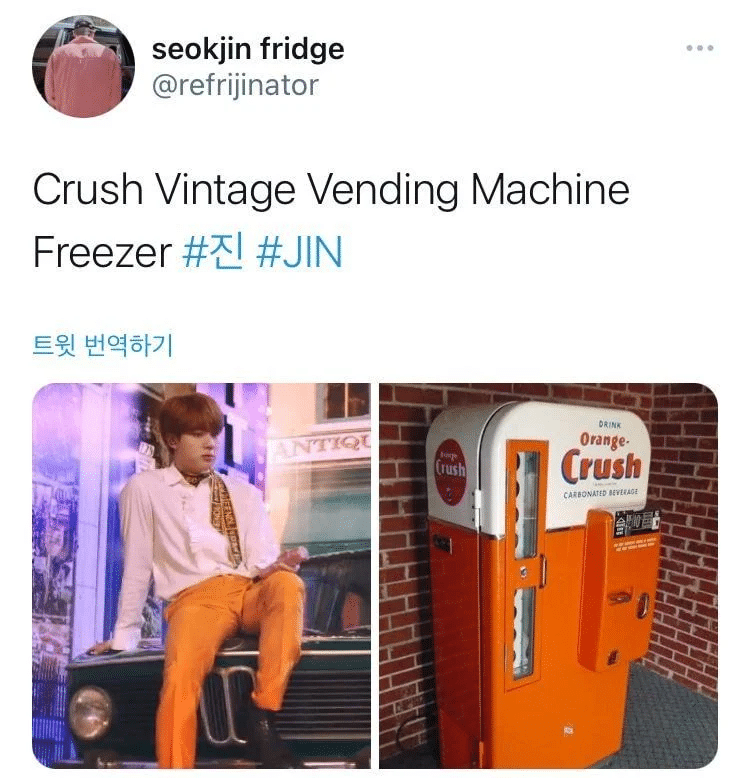 According to one netizen, it seems the fan page created the page of Jin-refrigerators because of Jin's broad shoulders that are as wide as the width of a refrigerator. Since the post was made, many Korean netizens flocked to the online community to express their confusion and amusement about the fan page.
Netizens have commented, "This is so weird lol, I saw the page, and there are more interesting photos. I can't believe this fan page was made to compare Jin to a refrigerator, lol," "It's pretty crazy how they found photos of the refrigerator that fit his outfit. There's a lot of it too," "This is amazing lol," "There are so many pretty refrigerators," "This fan is so cute," "This is so new and fresh lol, fan page of refrigerators, lol," and "there is really all sorts of fan pages for idol members."