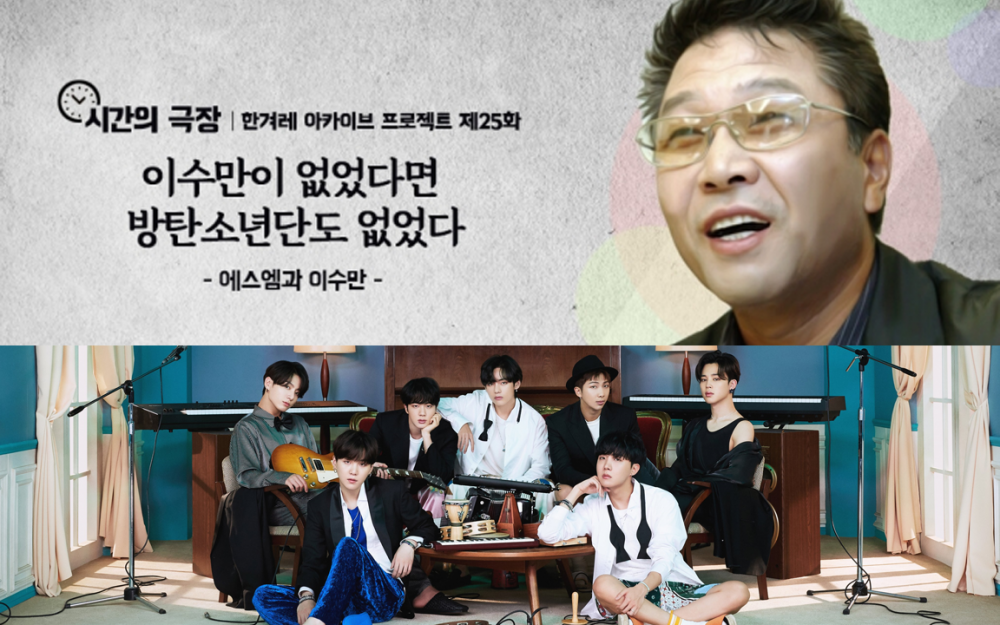 On December 22nd, an article was published by media outlet The Hankyoreh in which a journalist claimed, "There would be no BTS without Lee Soo Man."
The article stated that thanks to BTS, no one doubts the global influence of K-pop now. However, it claims that Lee Soo Man's life as the executive producer, the father of K-pop, has been a history of numerous doubts and struggles against prejudice. The journalist stresses that Lee Soo Man, the founder of SM Entertainment, laid the foundation of the K-pop industry.

The article covered the history of the Korean music industry and the controversies SM Entertainment had to face over the years of the development of K-pop. According to the article, despite the criticism and controversies of the SM idols, Lee Soo Man knew that K-Pop would spread beyond Asia and take a foothold in the international market, such as the U.S. music market.
The journalist who wrote the article continued to claim that Lee Soo Man of SM Entertainment set the foundation of K-Pop that we know today; therefore, there would be no BTS without Lee Soo Man.
It is true that Lee Soo Man did bring profound changes to the Korean music industry as he was one of the first companies to successfully produce various idol groups over the years. He basically started the trainees and idol formula in Korea with H.O.T. in 1996.
After that, SM Entertainment further produced popular groups such as, Shinhwa, TVXQ, Super Junior, Girls' Generation, SHINee, f(x), EXO, Red Velvet, and NCT.
However, netizens argue that the article undermines the efforts of BTS as the journalist seems to be giving all the credit to Lee Soo Man. Many netizens have been angered by the article's claims as netizens commented, "I'm reading such crap starting from the morning. You should also claim BTS would not be here if it weren't for their parents who gave birth to them," "Reading this article, it sounds like Lee Soo Man made BTS and Bang Si Hyuk stole the group or something," "Why wouldn't this article say if it wasn't for YG for JYP, to be honest, SM was only concentrating on the Japanese market and copying Johnny's. It was more YG and JYP that wanted to target the US market," "This is just an article praising Lee Soo Man. Why are you even mentioning BTS in this article?"
Netizens continued to leave countless comments criticizing the journalist as they said, "Get the facts straight, Lee Soo Man said we don't need to target the US market because we have the Chinese market. And please, BTS's success has nothing to do with SM or Lee Soo Man," "I think it's more accurate to say without Bang Si Hyuk there would be no BTS," and "It's more correct to say without Seo Taiji, there would be no Lee Soo Man."