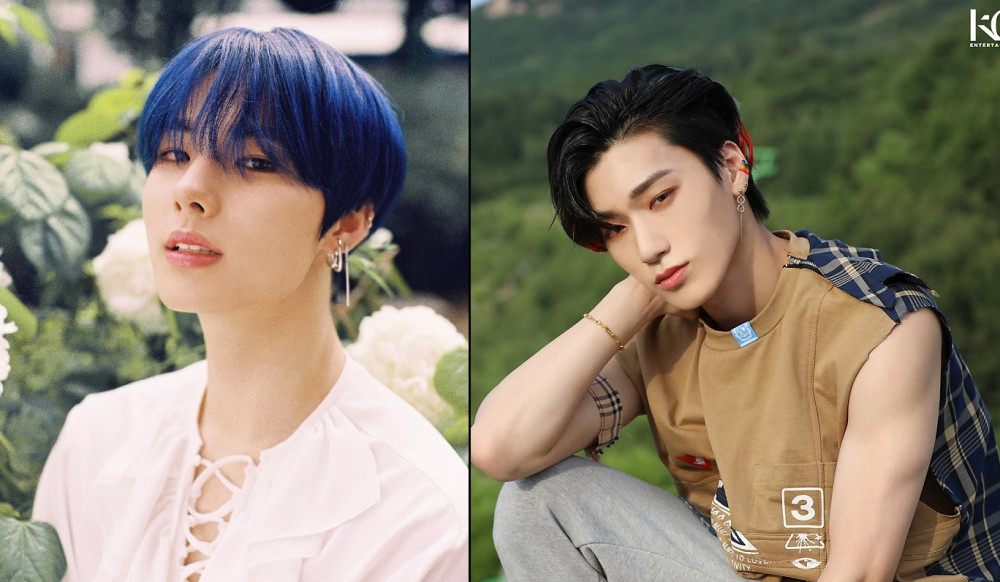 Source/translation: Soleirlea(Twitter user)
Rookie group E'LAST's member Wonhyuk expressed his admiration for bothATEEZand especially San, who he said is his role model.

Wonhyuk is already known as a fan of ATEEZ and once more he expressed his feelings during TVDaily's interview.
"There are a lot of senior artists that I look up to but among them 'Master at Facial Expressions,' ATEEZ's Choi San is someone that I admire. I always work hard to imitate him. I became his fan right away after watching fancam and his expressions on stage are really amazing. I really want our group to be a cool group just like ATEEZ." said Wonhyuk.
Also on Arirang Radio, he talked about San: "I've mentioned and talked about it a lot before. I really like Choi San sunbaenim and he's my role model. His expressions on stage move my heart. Keyword associated with him is "Master at Facial expressions and I would like to be one too.
"It's all about his charisma, his facial expressions on stage. Kind of makes his heart move."
Actually this is not the first or second time he showed his fanboy side. He has posted about ATEEZ on E'LAST's fan cafe so many times, almost on every broadcast he talked about ATEEZ. Also he has a phone case with ATEEZ's picture on it, and has ATEEZ posters in his room.