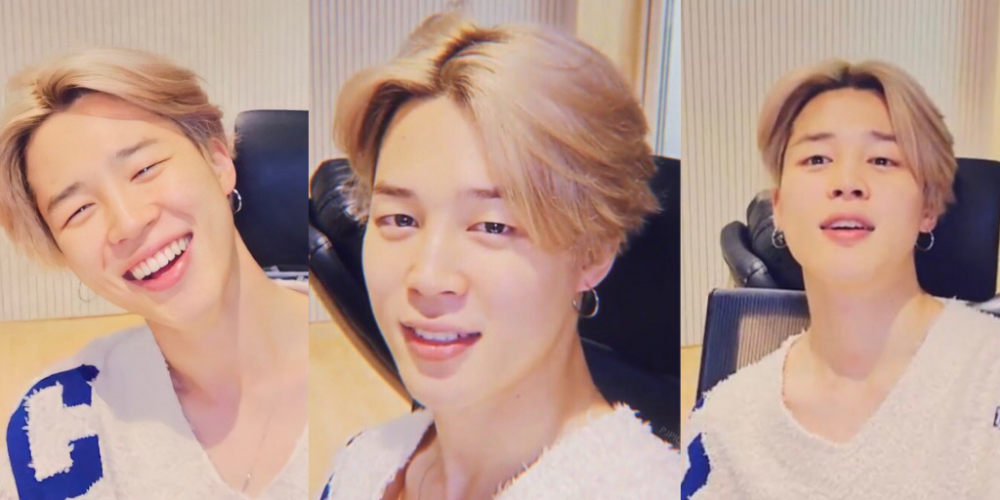 Record Maker BTS Jimin has set records anew after his solo live broadcast on October 20th.
Jimin became the first and only idol to obtain the greatest number of concurrent users in the shortest time in Vlive history. His live video also became the most viewed and most liked solo live in 2020. Earlier, one of his live video has become the most liked video of all time on Vlive.

Jimin's unannounced live broadcast immediately attracted so much viewers around the globe that it surpassed 3.3 million live viewers in 7 minutes, 5 million in 13 minutes, 6 million in 18 minutes, 7 million in 23 minutes, 8 million in 27 minutes and ended with more than 9 million live viewers in 32 minutes.
During his live, Jimin can't even help but notice the fast-growing number of viewers. Unfortunately, he could not stay longer. He merely took a quick break off his very busy schedule to communicate with the fans and especially thanked them for all the support and birthday greetings, wishes and events they have posted. Before ending the broadcast, Jimin promised to return to Vlive soon and stay longer too.
The fans who missed the broadcast live did not waste the opportunity to see Jimin again on replay. As such, Jimin's October 20th solo live broadcast immediately ranked 1st on Vlive's daily chart on October 20-21 and weekly charts on October 20-22. Meanwhile, it also topped Vlive's monthly chart on October 22 in at least 8 countries and regions including United States, United Kingdom, Japan, France, Brazil, Taiwan, Germany and Spain. It surpassed NCT 2020: Resonance Live Event and BTS's Dynamite Official MV (Choreogaphy ver.). Jimin has dominated these highly competitive Vlive charts in less than 48 hours by gathering more than 14.5M views, 619M likes and 7M comments.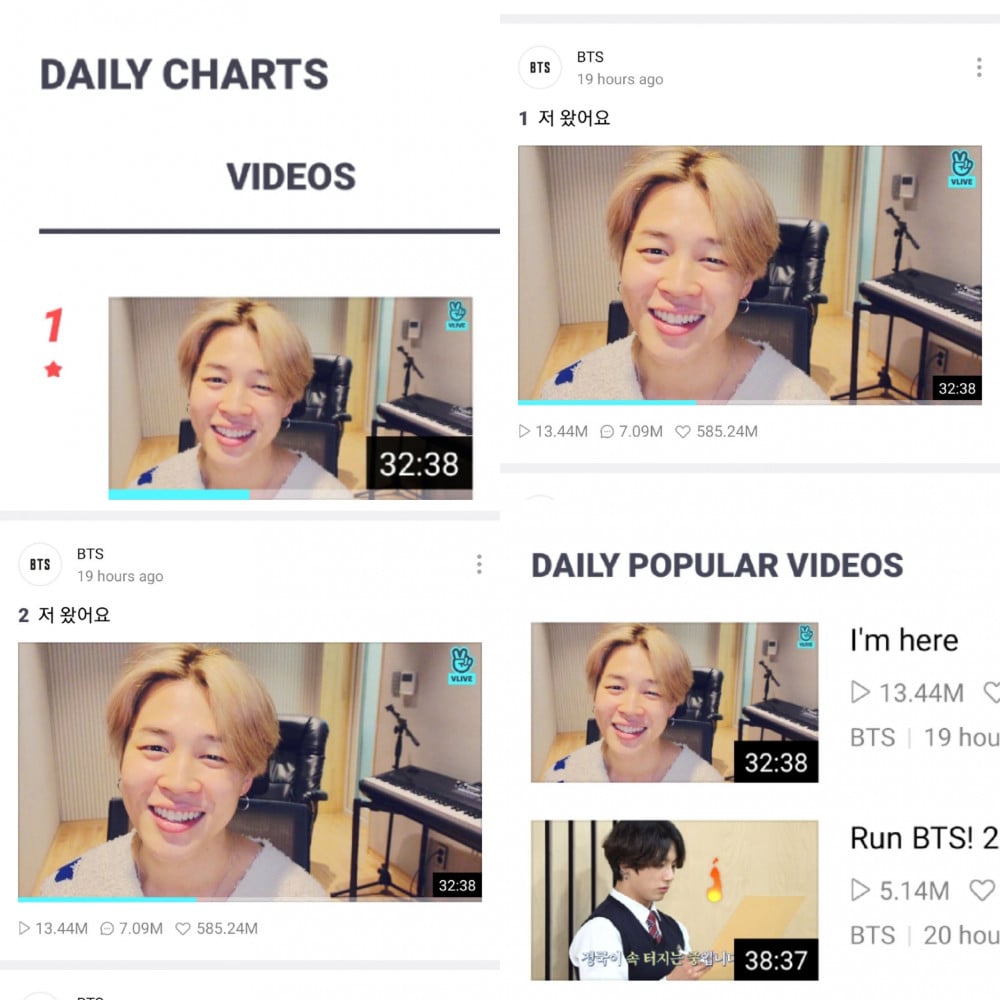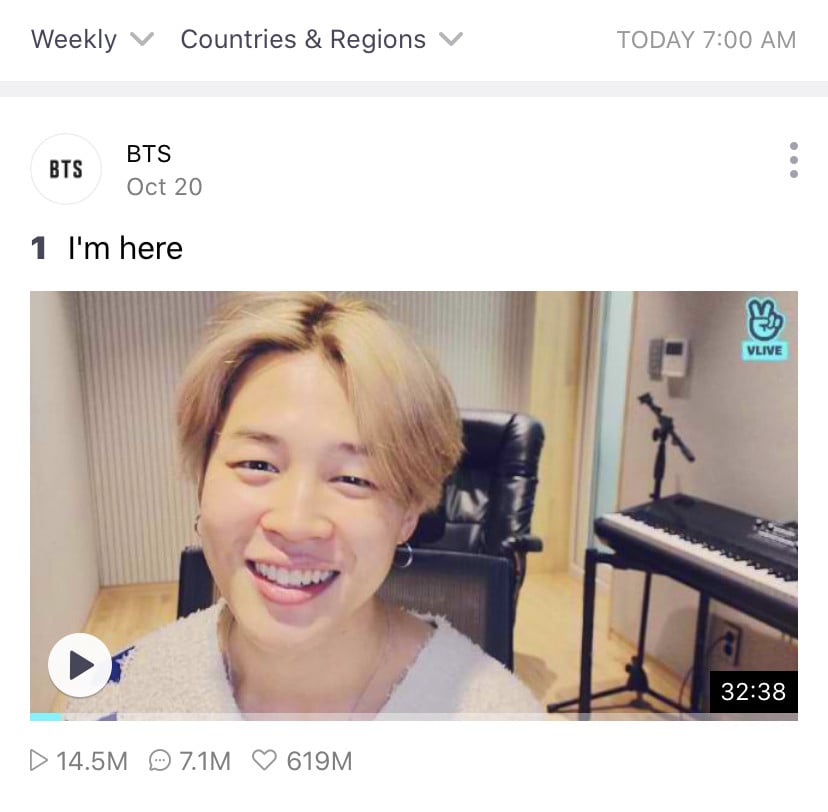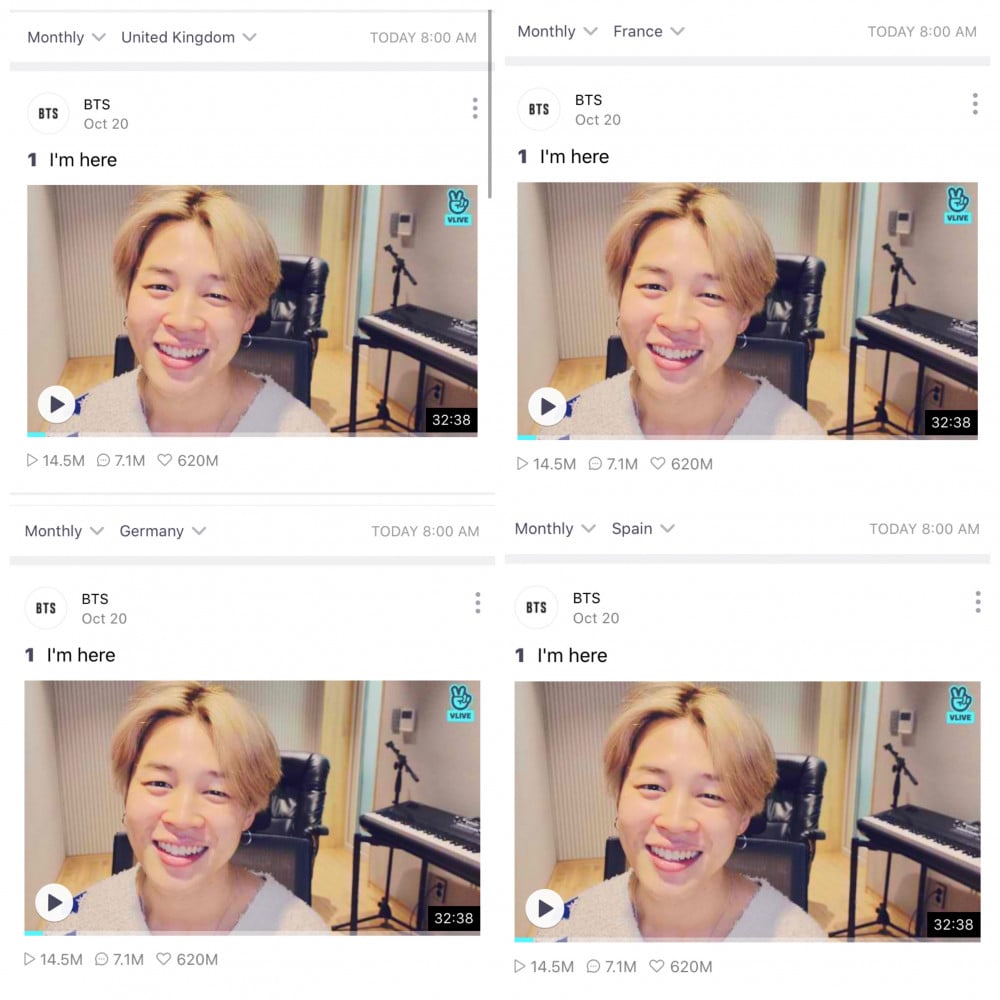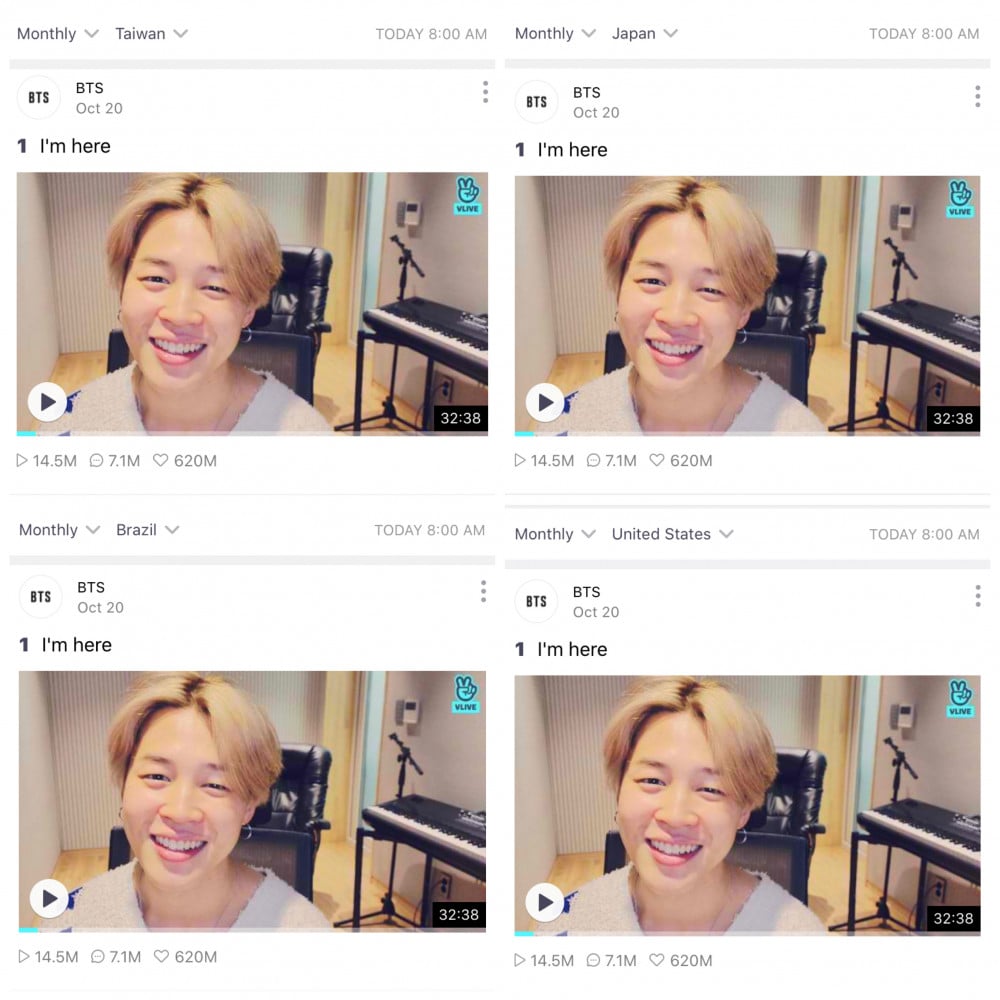 Jimin's "I'm Here" live broadcast on October 20 also became the most viewed solo live stream on Vlive in 2020. Overall, it ranked 2nd to the BTS Comeback Special video and the view count of Jimin's live continues to increase as of this writing.
Additionally, Jimin has also claimed the most liked solo live video on Vlive in 2020 with his solo broadcast in March 26 which gathered more than 1.41B hearts. From said video, Jimin among others, talked about his first self-produced song "Friends" and the "Dumpling Incident" with BTS Member V. He also had RM to guest very briefly in this live broadcast.
Meanwhile, it was earlier reported that Jimin has the most liked broadcast in the history of Vlive as his video accumulated a total of 3.19 billion hearts.
Vlive is a South Korean live video streaming service which provides avenue for Kpop celebrities to broadcast live such as live chat sessions with fans, performances, reality shows, and award shows over the internet. Vlive currently has more than 1400 channels of idol groups and celebrities. BTS's official channel therein has the greatest number of followers of more than 23M.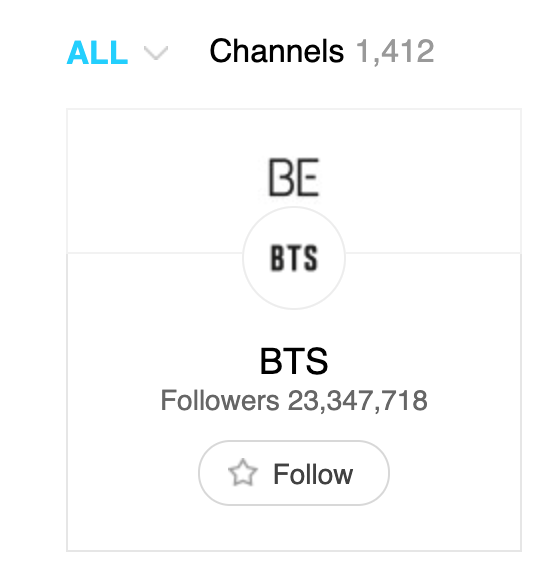 Finally, it was likewise reported that during and after the October 20th vlive, Jimin trended worldwide with 2 words "JIMIN LIVE" and "JIMINS", 4 words in the USA and 6 words in Korea. It trended in 35 countries and regions with 29 different words. It showed the strong global power of Trending Emperor Park Jimin.

Watch the full video of Jimin again.