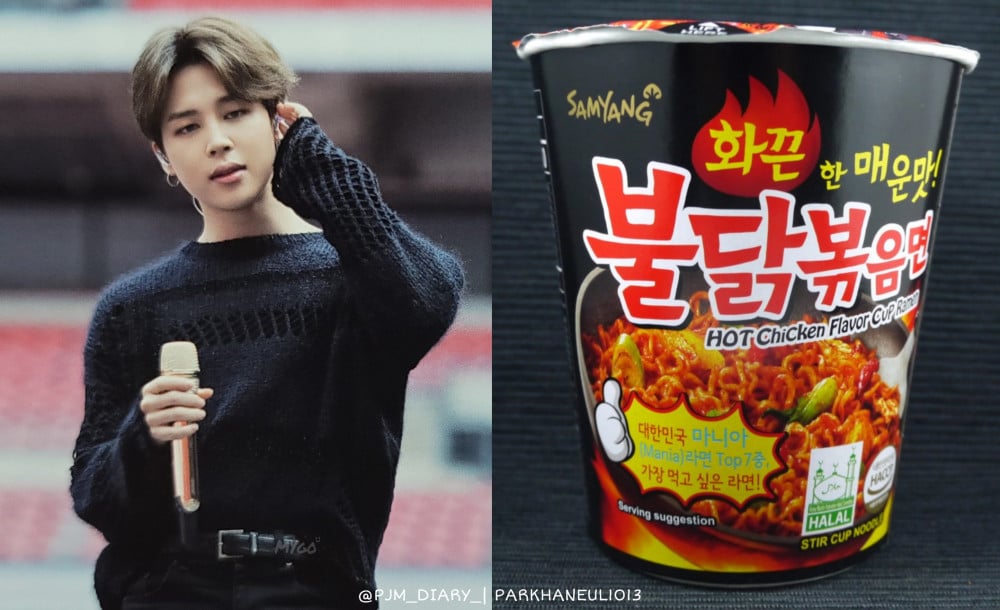 Park Jimin, the lead vocalist and the main dancer in BTS was reported to sparked global interest toward Samyang Foods ramen thus contributed in the sudden increase in sales for the brand. Samyang Foods (삼양식품) is a well-known instant noodle brand in South Korea which was founded back in September 15, 1961 by Jeon Jung Yoon. It is known as an international South Korean food manufacturer and the first instant ramen company in South Korea.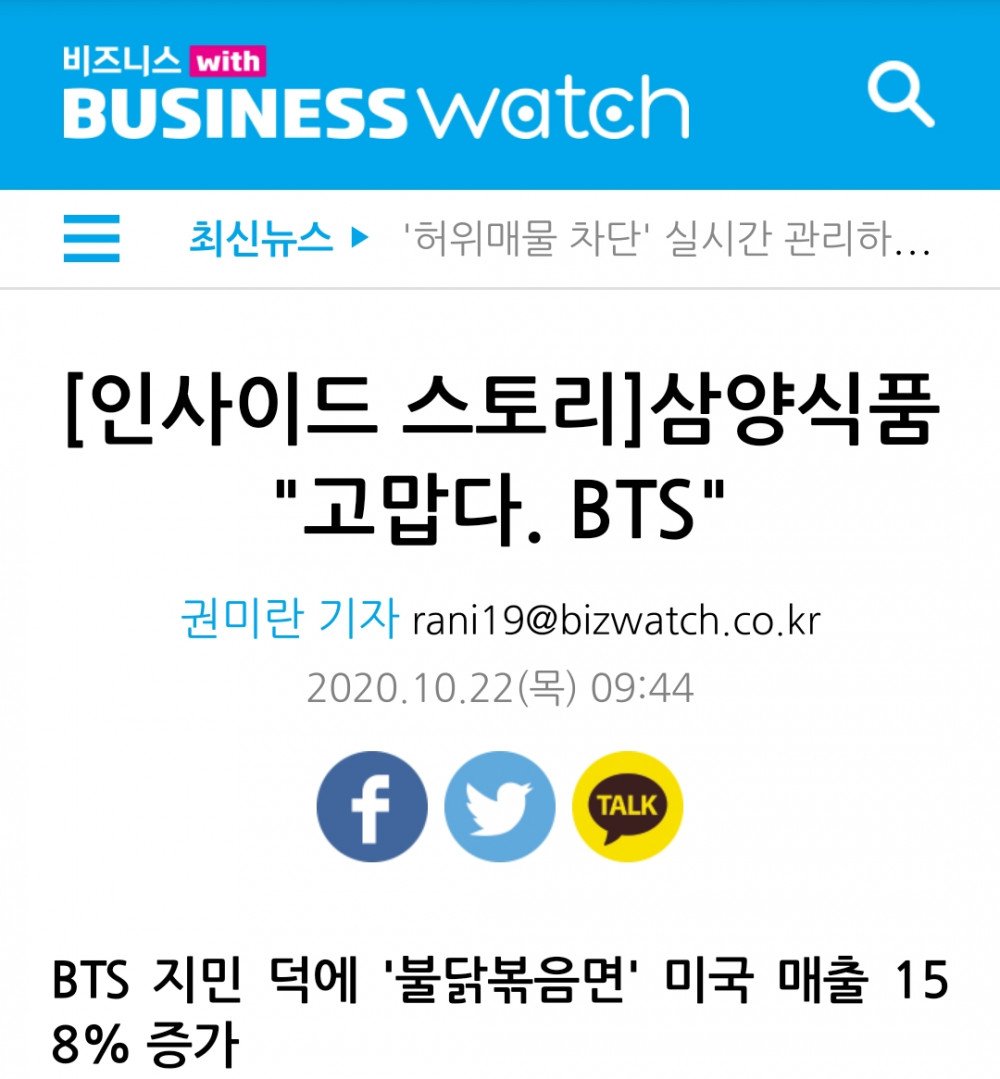 According to Business Watch Korea, Jimin sparked global interest after he was seen with red lips and teary eyes after eating one of Samyang Foods ramen flavor which is the "hot chicken stir-fried ramen". As a result, from July to August, it was reported that the sales for the ramen has a sudden increased by 158% in US and 33% in China compared to the previous year.
Many people are not aware that this is not the first time Jimin has contributed to the sales and exports of food in South Korea. Last year, he became a hot topic among netizens after he was spotted to stop by a local street stall to eat "Tteokbokki" (stir-fried rice cake). From his short visit, he sparked global interest toward "Tteokbokki" and was reported to increased the sales by 25%.
Jimin once again prove how strong his impact and brand power are in South Korea. With this being said, there is no question why he ranked #1 in Idol Brand Reputation Ranking (BRR) for 15 months consecutively and ranked #1 in Idol Gallup for 2 years consecutively.