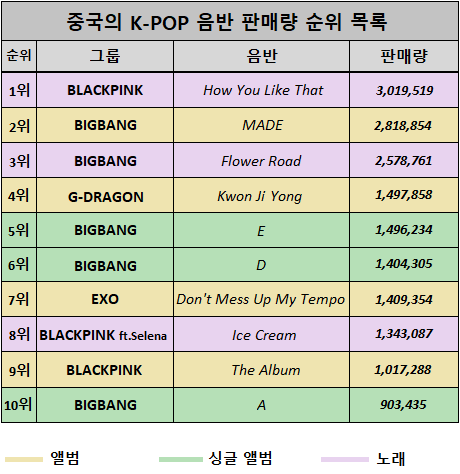 (beige:album; green:single album; lilac:song)
source:Pann
[+305 ; -61]
1.[+213, -15] Bigbang's popularity in China is a wall. When I was studying there, I could feel it everywhere.
2.[+173, -29] Bigbang is still hot in China... Release an album already
3.[+123, -10]GD GD baby baby baby ㅋㅋ
4.[+77, -6] Bigbang, BlackPink and EXO are a wall
5.[+69, -12] I miss GD so muchㅠㅠ
6.[+64, -2] Bigbang's single M, A, D, E was released in 2015 ㄹㅈㄷ.. At that time there were articles saying that Bigbang was the first artist to sell over 1 million and broke the records of Chinese singers.
7.[+61, -2] I lived in China for a few years. G-Dragon's popularity is a wall... Every teacher knew everything about him.. I think that's why Bigbang went on tours in different provinces in China.
8.[+60, 1] GD's popularity in ChinaㄹㅇHe's like a national singer in China just like he's in Korea. General public recognition? Yesㅇㅇ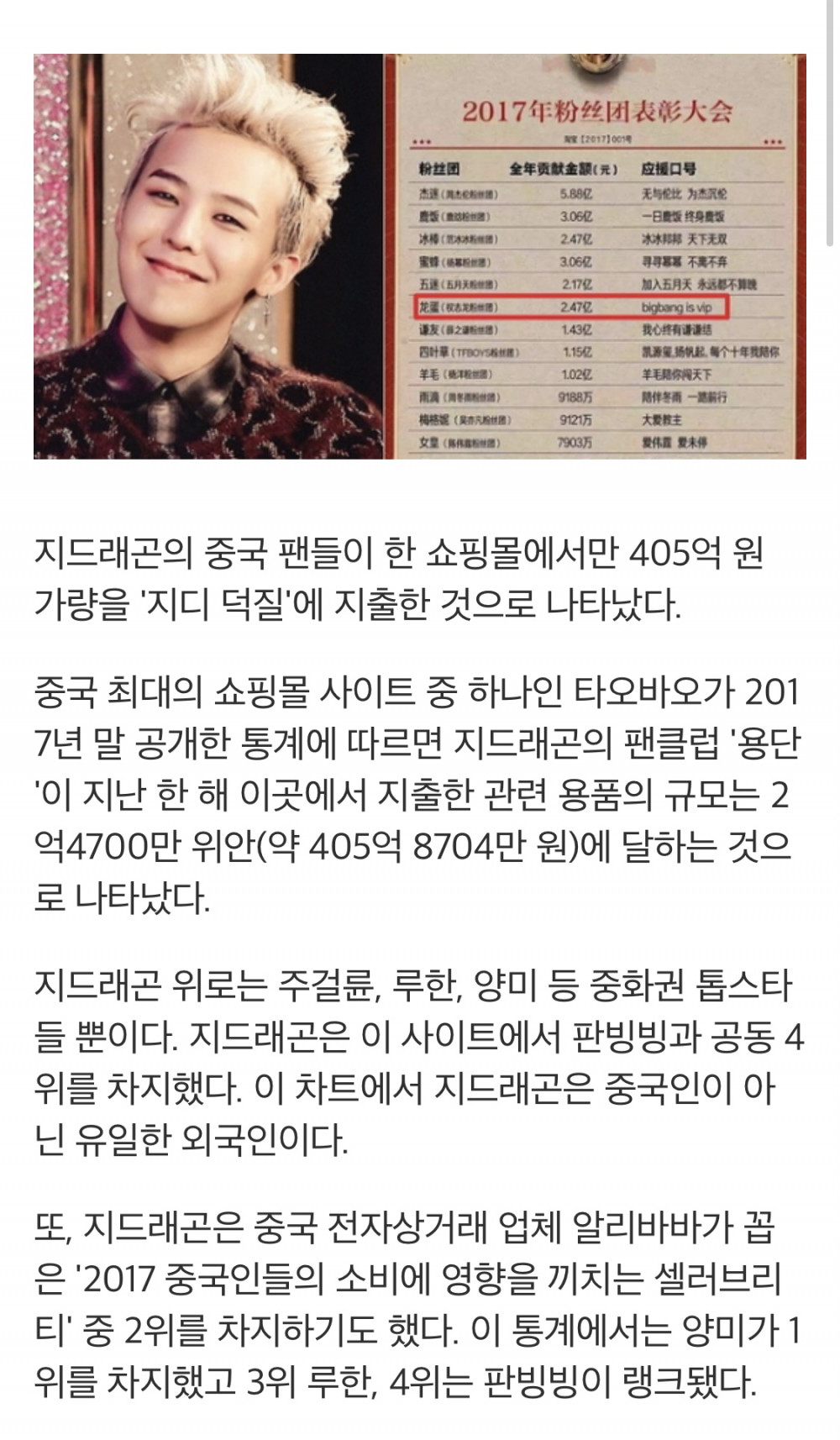 9.[+60, 0] YG is very popular in China
10.[+59, -1] Bigbang as a group is very popular but 90% of its popularity comes from GD