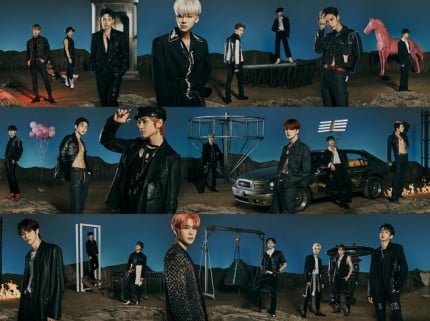 NCT's 2nd regular album Pt.1 pre-orders have reportedly reached 1.12 million copies.
'NCT – The 2nd Album RESONANCE Pt.1' (NCT – The Second Album Resonance Part 1) achieved 1.12 million copies (as of Oct. 11) in pre-order, recording its own highest number, and further enhancing NCT's strength.
This album calling lots of attention towards the band's music from NCT U, NCT 127, NCT DREAM, and WayV, who are globally active.
NCT, which has 23 members in total, will be showing various captivating songs.
In particular, the title song 'Make A Wish (Birthday Song)' is a pop dance song based on an attractive hip-hop beat with a hooked whistle riff, and each person can achieve their dreams with the belief that the lyrics are always connected to each other.
We're expected to feel the energetic vibes of Taeyong, Doyoung, Jaehyun, Lucas, Xiaojun, Jaemin, and Shotaro, raising very high expectations.
In addition, it is expected that the music video of the title song 'Make A Wish (Birthday Song)' will be released on YouTube and Naver TV, SMTOWN channels as well as the album sound source will be released on various music sites at 6 pm today.
And it is expected to receive a euphoric response.
Congratulations to NCT🎉🎁