As it has already been confirmed by SM entertainment, NCT will be realeasing a new album called Resonance next month October 2020. But now Nct have revealed their timelines and more information on this new project.
It has been confirmed that NCT 127, NCT dream and WayV will be participating in the new project along with two new members, Shotaro and Sungchan who will be joining the group through NCT U.
Through The NCT U subunit, They will be showcasing their new and diverse concepts.

The NCT 2020 project will contist of two parts. The full album "NCT 2020: RESONANCE Pt. 1" is slated for release on October 12, and "NCT 2020: RESONANCE Pt. 2" will be released right after that in the near future.

"NCT 2020: RESONANCE Pt. 1" will include a total of 12 songs including double title tracks "Make A Wish" and "From Home." The album is available for pre-orders starting September 21.
Check out the timeline below!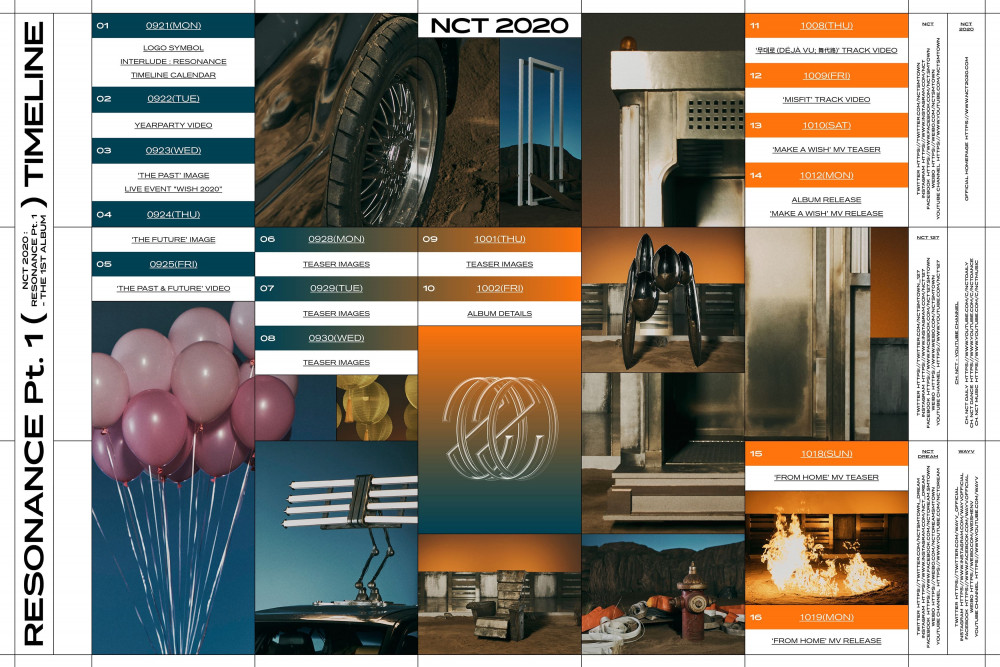 Are you excited for the new album and the new members joining the group?