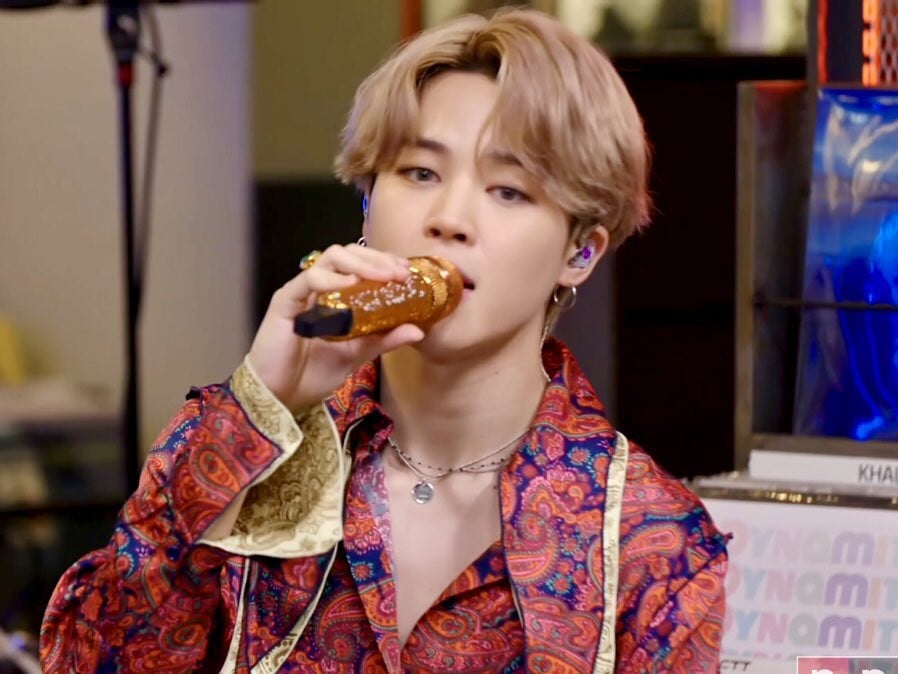 Park Jimin, the lead vocalist and the main dancer in BTSprove his impact after he was seen to trend multiple keywords worldwide and impressed several influential acts as well as locals after BTS performance at the Tiny Desk (Home) Concert on NPR Music.
After performing "Spring Day", Jimin who said "WE MISS YOU ARMY" ended up trending the keyword worldwide. Since influential acts, locals and fans couldn't stop complimenting Jimin's vocal, keyword "JIMINS" was seen to trend worldwide and in several other countries. Keyword "PARK JIMIN" also trended in several countries while keyword "WE MISS YOU TOO" trended in Philippines.
From one song to another, Jimin show to the whole world powerful he is as a vocalist when he leave a great impression on influential acts on Twitter. Vitamin Steenz (award winning cartoonist), Josh Rogosin (NPR audio engineer), Sacha Judd (hoku.nz CEO), Samm Alvero (MYXPhilippines VJ), Lenika Cruz (senior editor at The Atlantic), Dead Oceans (a record label), Wild 94.9 (a radio channel), Ashley Liao (an actress) and Arden Cho (an actress) were seen to mentioned, comment and shared Jimin's part from the performance on timeline. In addition to that, CNN (American news-based pay television channel) used Jimin-focused video to report about BTS performance for the Tiny Desk Concert.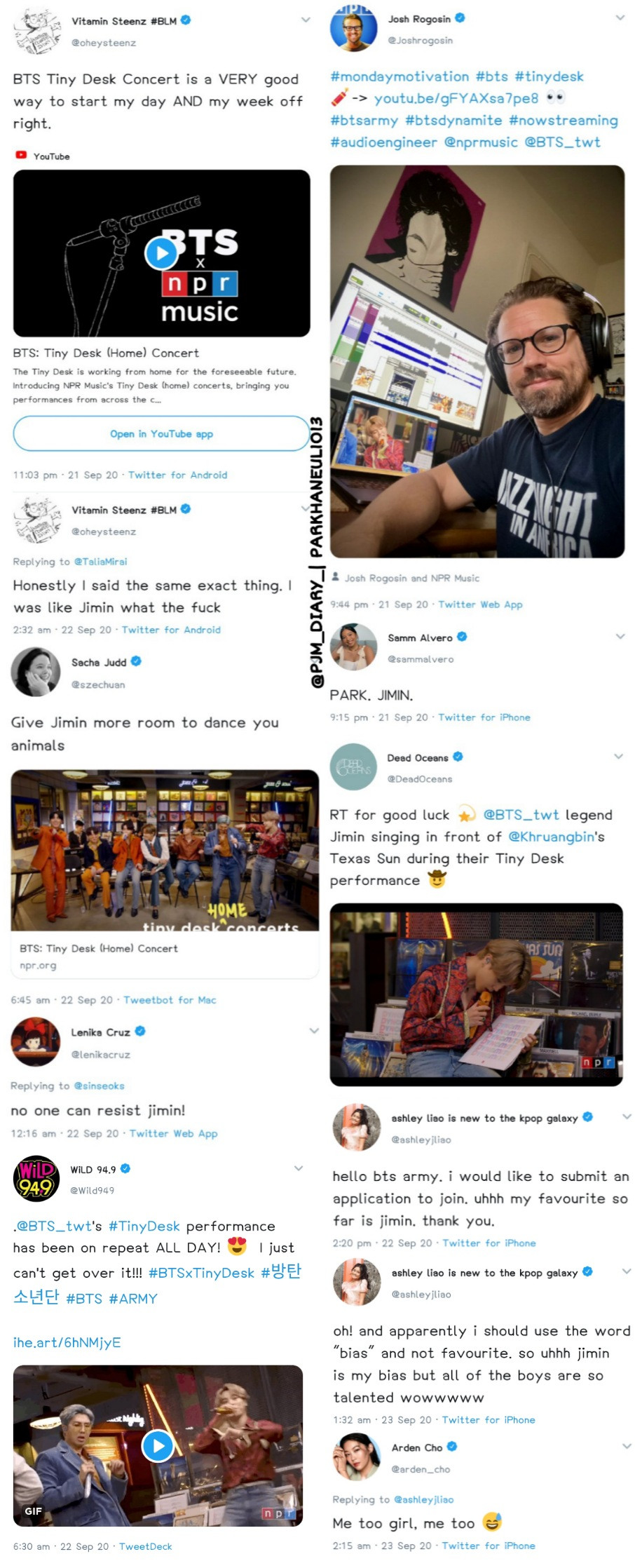 From VMAs (the guy in grey suit) to AGT (the guy in green jacket), Jimin never fail to impressed locals' with his talents. Under the concert video which was uploaded by NPR Music on YouTube, Jimin once again sparks locals' interest as "the blonde in red floral shirt". Several comments were shared by fans on SNS where locals referred Jimin's vocal as angelic and soothing.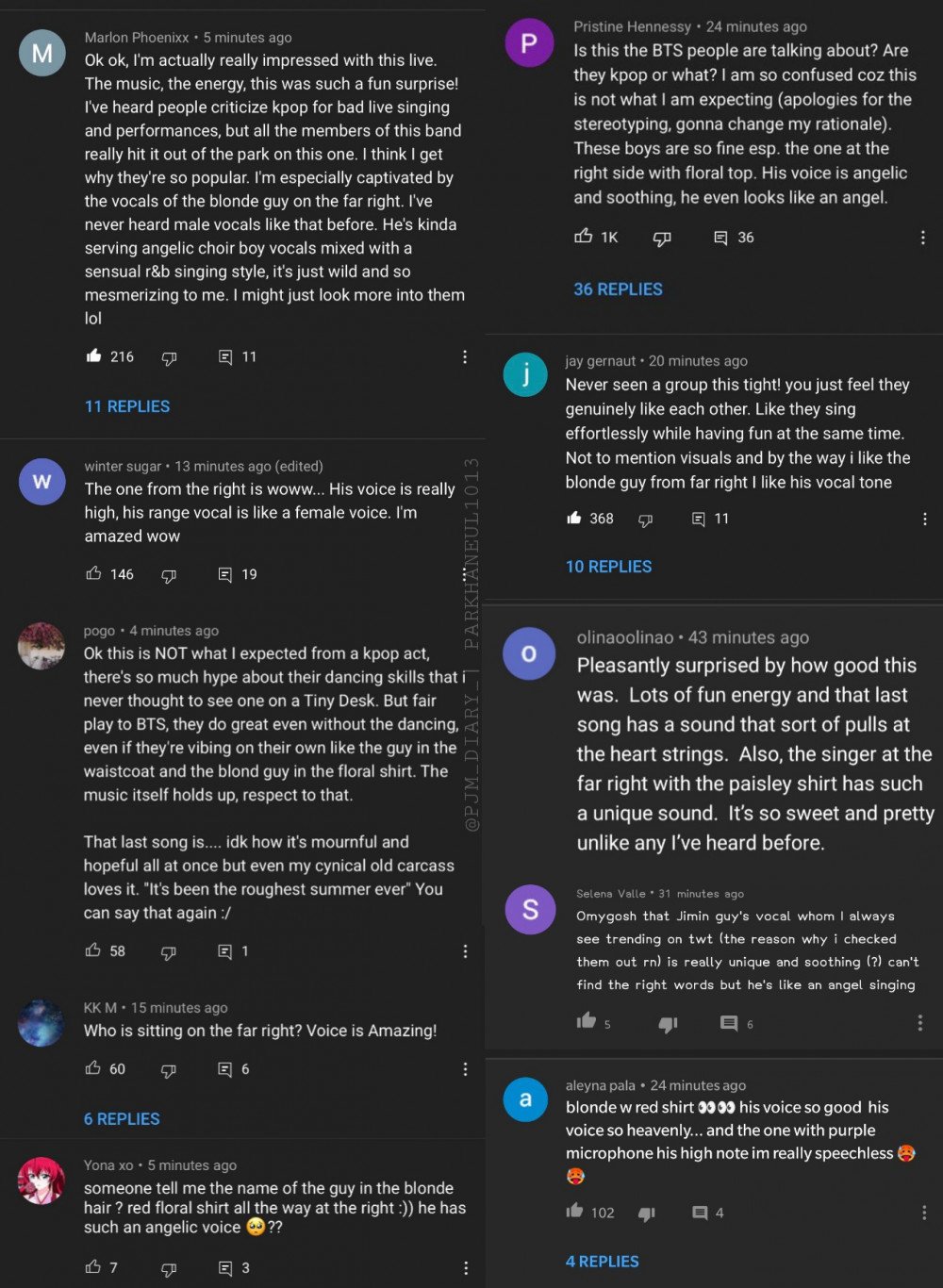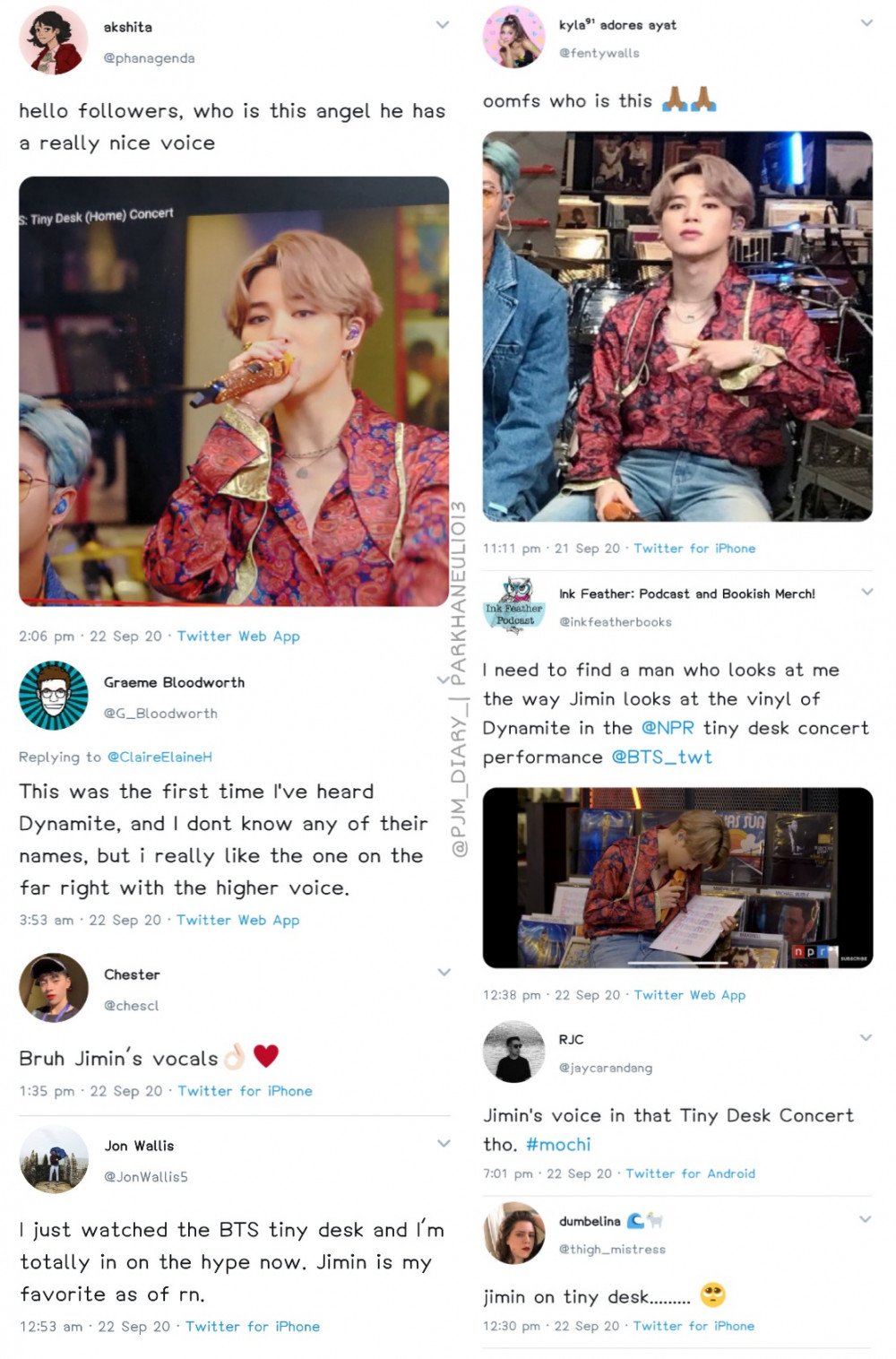 Check out BTS performance and Jimin's unique vocal for the Tiny Desk Concert.