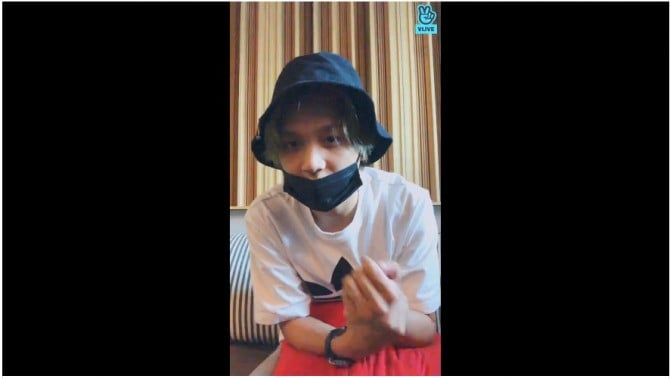 During a recent V LIVE,Haechan of NCT 127 let his supporters know about the atmosphere of his group.
"I wanted to do this later when more of you could watch but was told it was not possible for some reason, so here I am," he started saying.
He shared with supporters that he had lots of fun viewing Renjun and Doyoung, of NCT Dream and NCT 127 units individually, becoming familiar with one another during the group's reality arrangement. It's difficult to picture other participants filming anything alike as both of them are likely the most introverted, he stated.
"I can tell you that I certainly can't," stated the star who was a member of both groups.
He further informed supporters regarding Doyoung and Taeyong's recent disagreement on Japanese illustration.
"A few days ago, Taeyong burst into my room and asked; 'Which of the two are more popular, Naruto or Digimon?' and since I didn't understand what he meant, I followed him out into the living room and watched them dispute which is more popular. It was so much fun," explained Haechan laughing. They also agreed that the one who loses will remain away from the champion's life, he included.
Check out the full broadcast below!