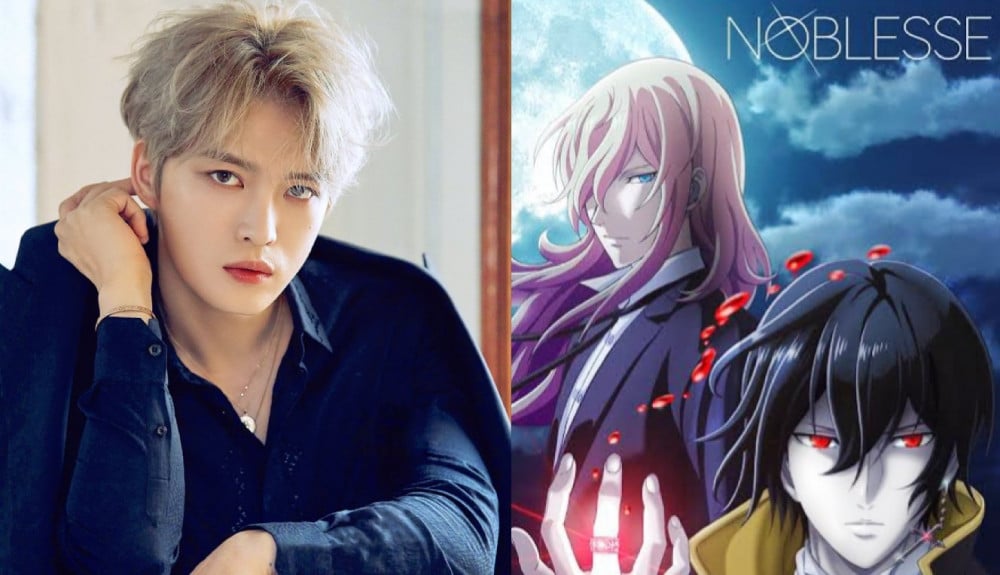 Singer/ Actor Jaejoong will be in charge of the Opening Theme of the webtoon original animation 'NOBLESSE', scheduled to start broadcasting in October.
The song is titled 'BREAKING DAWN' and it will be recorded and released in three languages: Korean, Japanese and English and will be distributed Worldwide.

The Opening theme song will be produced in accordance with the global animation fever sweeping Korea, Japan, the United States and around the World. The Japanese version will used in Japan, the Korean version in Korea, and the English version will be used in the rest of the World.

Jaejoong himself confirmed and shared a news article about his participation from the Japanese 'Nikkan Sport' newspaper:

'NOBLESSE' is a Korean popular webtoon, which has been published in a series on Naver Webtoon, for about 11 years. It was among the first webtoons to receive an English translation at the launch of Webtoon in July 2014. It has been adapted into a South Korean animation in 2015 and an original video animation (OVA) in 2016, and an anime television series by Production I.G is set to premiere in October 2020.


Jaejoong commented: "I'm very happy to be involved in this project. But I also feel very responsible about the worldwide distribution and about singing in three languages: Japanese, Korean, and English, I'm nervous." He added: "It's a song that conveys a positive message about gathering hope and moving forward, relatable to the current world's situation. Please look forward to it."


Meanwhile, Kim Jaejoong released his second Japanese cover album 'Love Covers Ⅱ' on the 29th of last month. The album topped Oricon daily and weekly charts and ranked first on the iTunes chart in 27 countries, proving his global popularity, the artist has been also attracting great interest from fans by the news announcement of his upcoming Japanese tour 'BREAKING DAWN' in October.