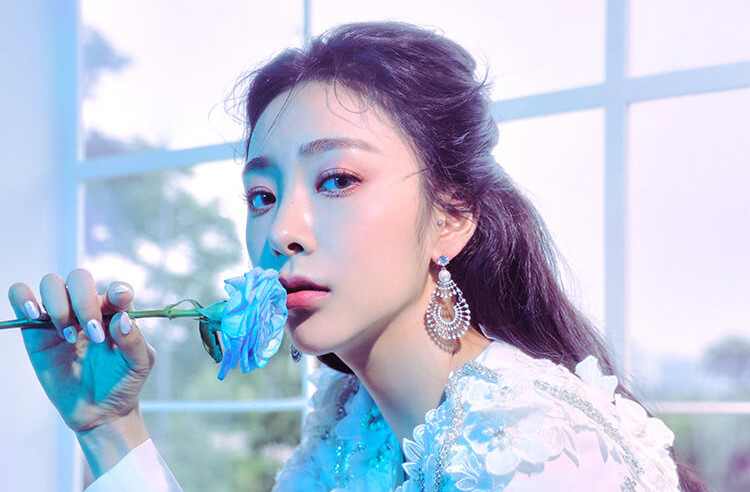 On May 14, Huh Chanmi posted a video today where she was reading her NamuWiki page for the first time.
First she talks about her experience on Produce 101 by talking about her health issues that were never addressed during the show. "At the time of Produce 101, there are people who say that her singing ability is impaired due to the mistake of singing. She appeared to have been diagnosed with vocal nodules in late 2015, but due to the program camp, she did not receive adequate treatment and participated in the contest stage." To which she responds "This is...It's already a past story...It's back then, it really was very hard for me. At that time, I suffered a lot from the vocal chord nodules. I also said in several interviews of the program, but this part was edited and my explanation did not appear in the program."
She also responded to her image on the show. The article stated "There are testimonies from fellow trainees that her personality is very good." She responds by saying "What happens is that now I can say...At the time of Produce 101 since I was the one who had already debuted and was currently working as a singer. So they wanted to put the image of 'Seonbaenim' on me (older person who debuted first). And surely I greeted all the participants who were sitting there, but that part disappeared. It hurt me a lot...Thank God I can explain in my video...It's fine for me if my fans know about it.
Finally she adressed malicious editing by stating "I don't think they did that intentionally...I think to make a more entertaining video, they did something like this (biting her molars)"
Recently Huh Chanmi made her long-anticipated solo debut with the song Lights.