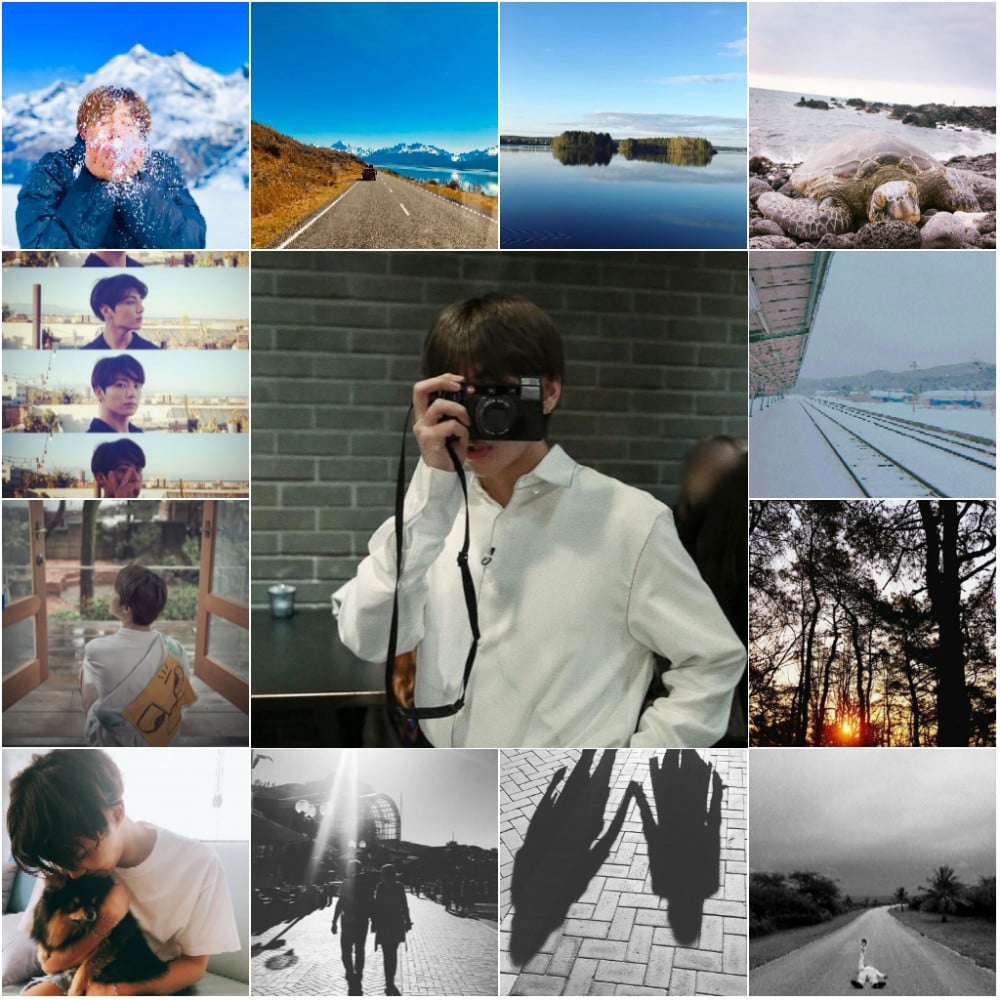 BTS' V's photographypseudonym Vante (BTS V+Ante), which is inspired by his favourite photographer Ante Badzim, has been constantly praised by several media and fans.
Recently, Cosmopolitan Korea picked V as the idol with best photography skills.
They stated, "V is often seen capturing and filming other members with the camera since debut. His artistic sensibility finally exploded, making us even believe he is a professional photographer. He is just in his 20s but we can feel the composition of an agony and dream of a person who walks the journey of life by the style of his photos style."
BTS' V's professional photography skills were previously highlighted by Vogue Korea. They mentioned, "V's solo song 'Scenery' is full of his sensibility. This song also includes the shutter sound of V taking pictures and the footsteps."
V has been labelled as a "tripple threat" by popular journalist for his acting, dancing and singing skills and now photography adds to his endless list of talents; a man who can do it all.