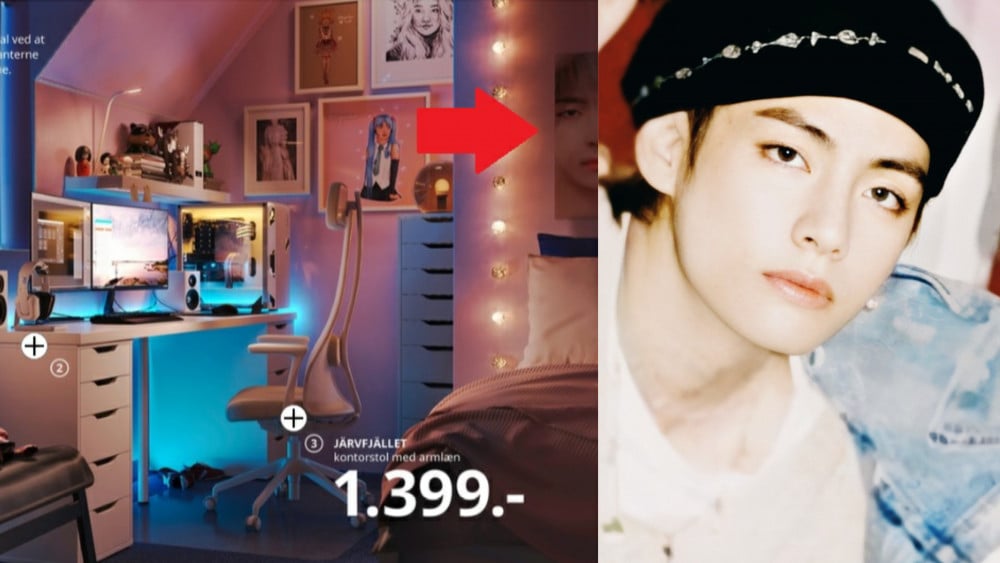 Fans spotted BTS V's picture and fanart on page 270 in the newest edition of the IKEA Catalog.
IKEA is the biggest and one of the most well-reputed multinational furniture companies in the world, known for its modernist designs for various types of appliances and furniture, often associated with an eco-friendly simplicity.
V's picture can be seen on the walls of the rooms on IKEA's official website and the latest edition of 2021's catalog, 208 million copies of which are distributed around the world each year. His picture can also be seen in 318 IKEA stores worldwide.
Meanwhile, IKEA replied to BTS' Denmark fanbase on Instagram that they were impressed that fans spotted V in the catalog.
The picture (which is also a fanart) and the amazing artwork that were spotted in the catalog actually belongs to an army.
Previously, glasses used by V were sold out at IKEA websites very quickly.
V, who is also hailed as Global Visual Representative of K-pop, has constantly proved his brand value as many companies and global brands have seemed to be interested in him; he has become a brand himself that's why the mere association with him makes products go sold out in the blink of an eye. His brand power is no joke.