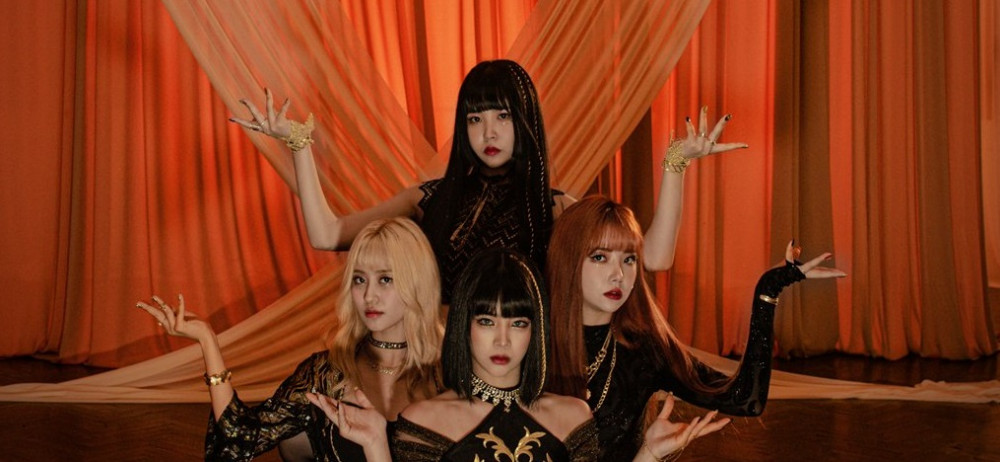 PINK FANTASY are gearing up for their comeback with their 4th single '그림자 (Shadow Play)' by releasing teaser pictures. The girls are dressed in gold body jewelry and sparkly makeup that give off a sense of royalty. Current members Daewang, Yechan and Yubin will not be participating as this release is listed as a sub-unit on the company's official website, despite being under the group's official name. This sub-unit seems to juxtapose the full group's dark and mysterious concept.
The new single will drop online on July 14 at 6pm, while the physical album will be available on July 16.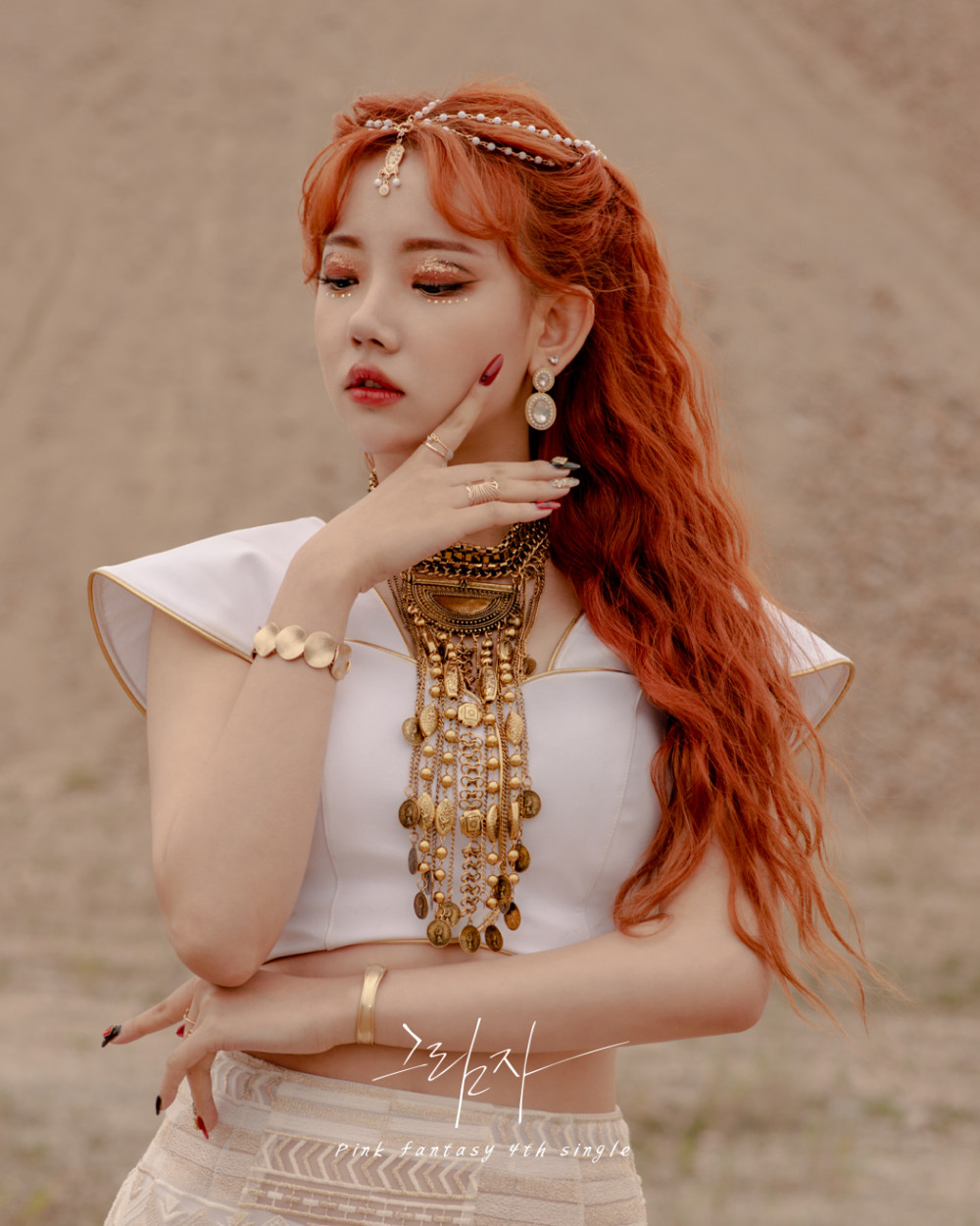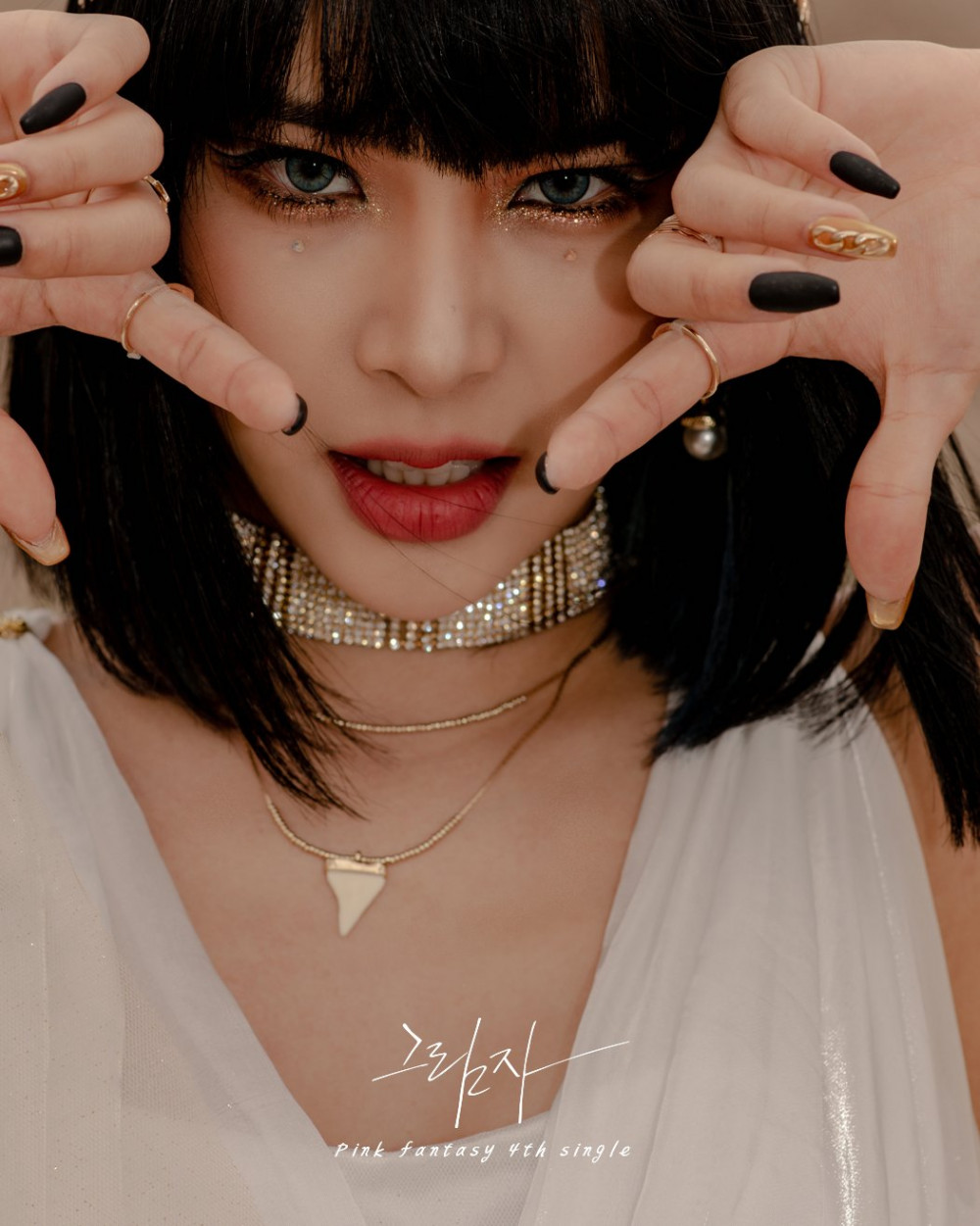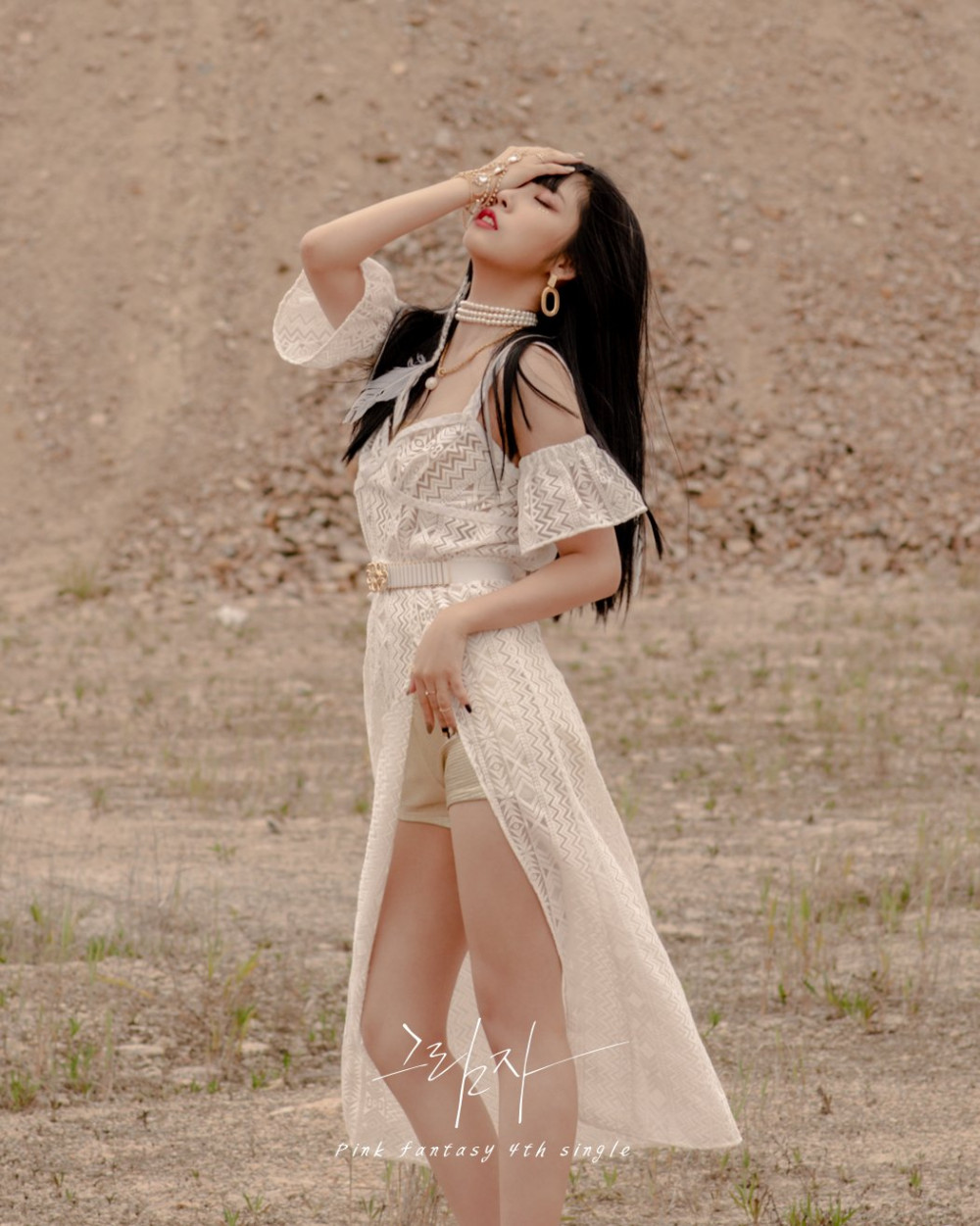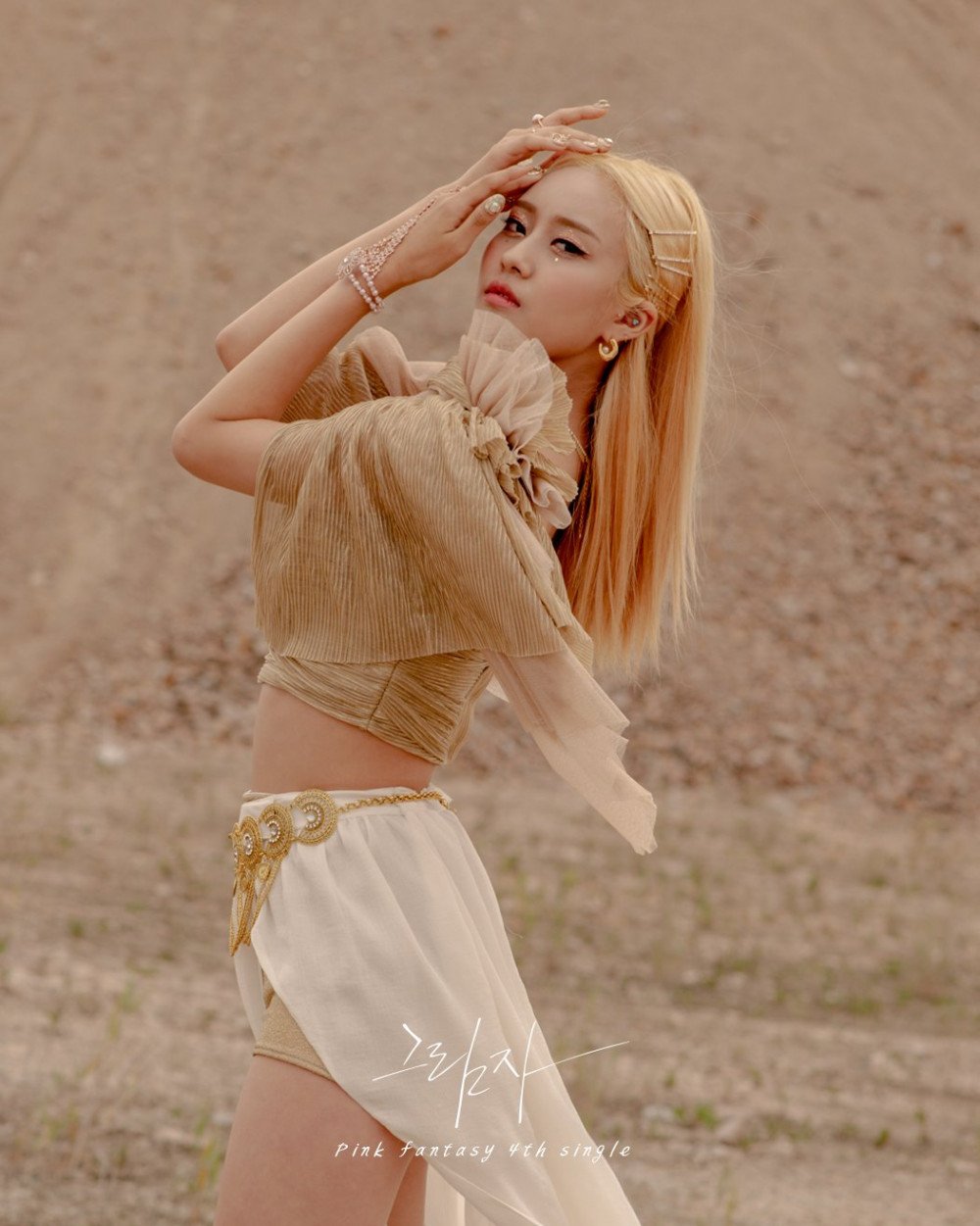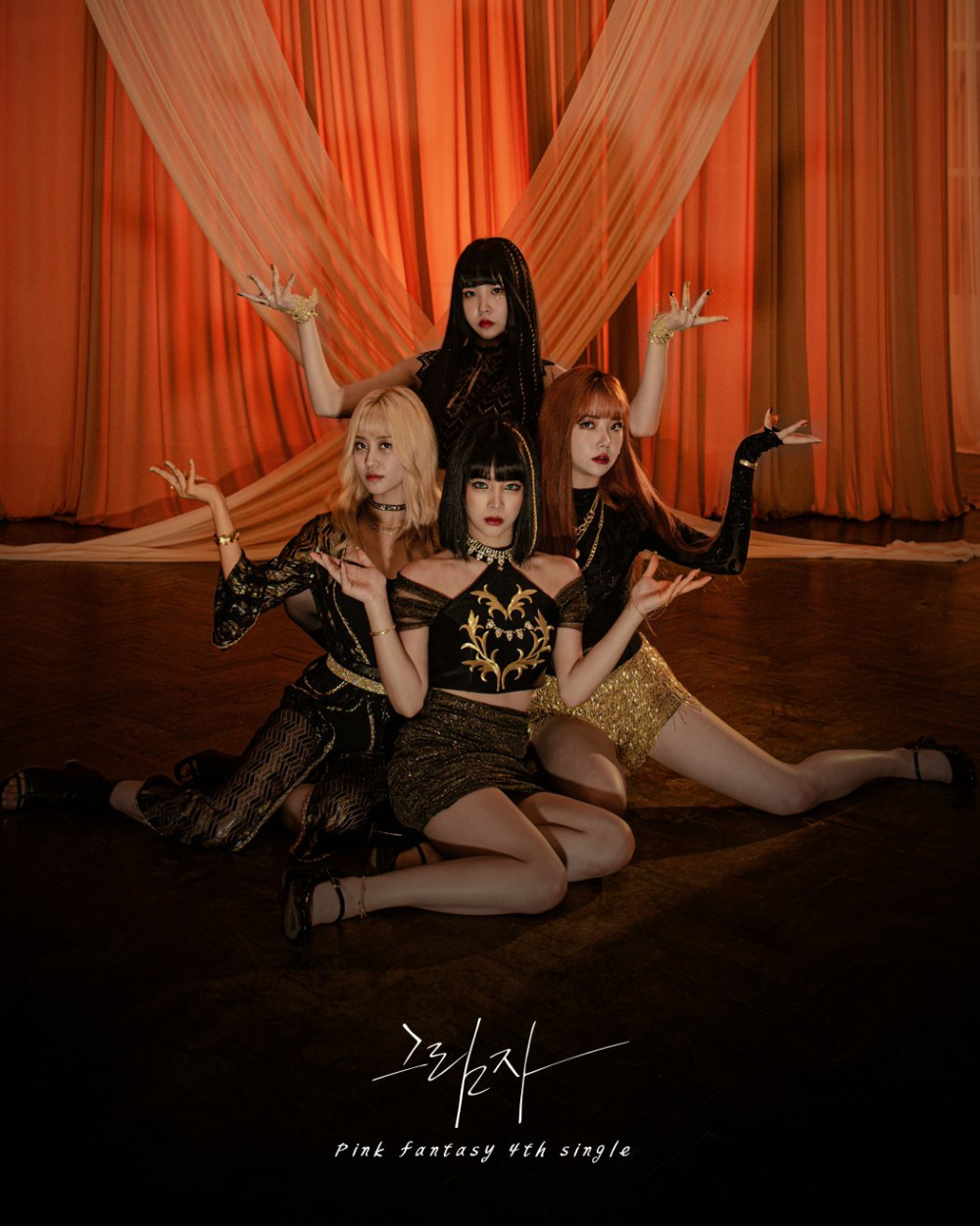 Are you excited for PINK FANTASY's long-awaited comeback?