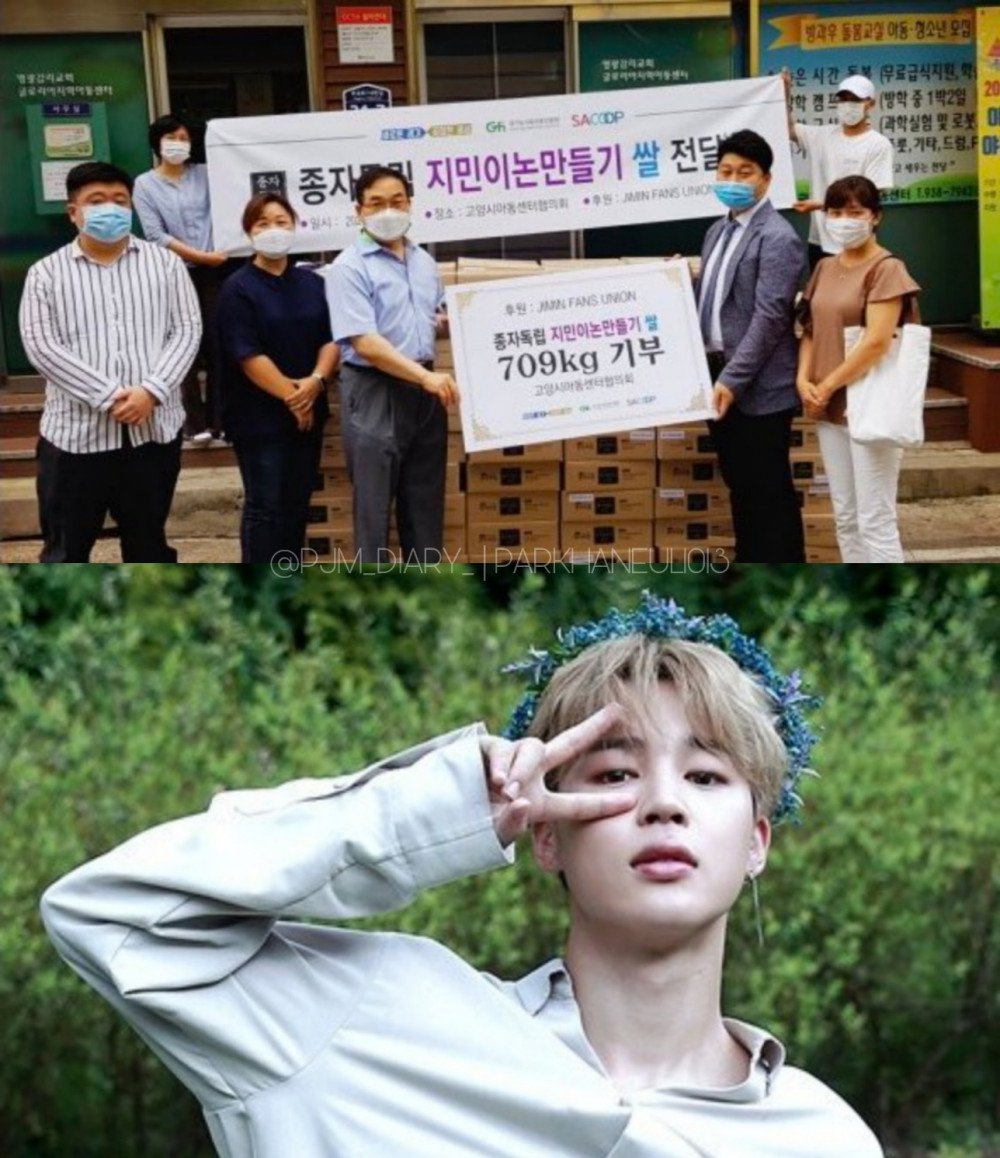 Park Jimin, the lead vocalist and the main dancer in BTS is well-known for his contributions in education field. His kind act and gesture has lead his fans from all around the world to participate in charity work including blood donation, fundraising, animal adoption, supplying food and many more.
Recently it was reported that Jimin's fans has donated 709kg of rice to Gyeonggi-do Agricultural Research and Extension Services for children who are affected by COVID-19 pandemic in Goyang & Gyeonggi-do under Jimin's name.

According to the source, "Jimin Rice Paddy" is a project that started in April 2020 by Jimin's fans who organized a fundraising to grow a new variety of "chamdream" rice in Yeoncheon DMZ. It was also reported that all crops harvested will be donated under Jimin's name. Up until now Jimin is the first and only idol to have a rice paddy project.