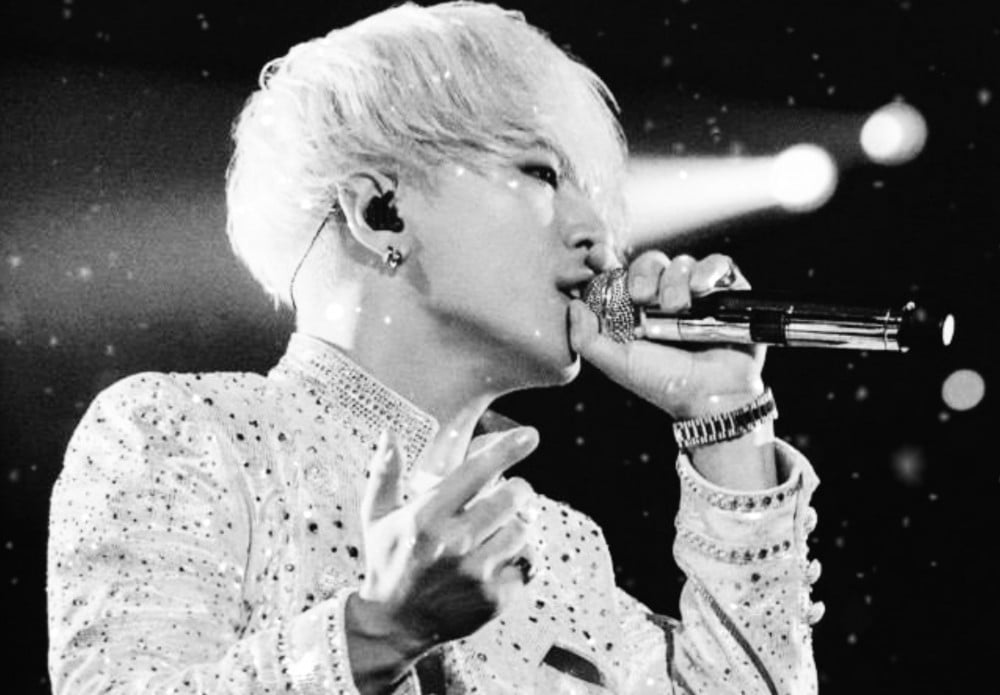 Taeyang (BIGBANG)'s faith and enthusiasm to deliver perfect stages have made fans emotional. On May 25, the 3rd episode "Daybreak " in the documentary series " WHITE NIGHT ( The night when the sun doesn't set)" was released on the official YouTube channel of BIGBANG and Taeyang The 3rd episode revealed with images from Taeyang's America Tour with the full album vol.3 " WHITE NIGHT " published in 2017. After saying that was his first America tour as a soloist, Taeyang expressed his thrill and determination to do everything perfectly. However, it wasn't a smooth journey. Taeyang couldn't stop thinking about the perfection of the stage even when he had prepared everything meticulously as usual but some unfortunate things happened during the America tour which was diverse in its scale and form. In the opinion of event staff, that was because the tour had some practical limitations.
Taeyang confided quietly, "I have never dreamed of becoming more famous. But to be honest, I had that thought in some respect. Only when becoming famous can we deliver music quality as we expect ." The episode also recorded an emergency situation during the performance. Specifically, in the San Jose show, Taeyang's lips hurt after being hit by the microphone. However, he still calmly completed the performance then stepped down the stage and said, " Please take anything to cover it ". After quickly treated the wound, he confidently appeared in front of fans again to continue the show. Taeyang shared the reason why he always did his best in every moment, " I want to bring the best stage I can do for the audience coming to my concert, whether there are 100, 1,000 or 10,000 audiences. "

Along with that, the video perfectly conveyed Taeyang's unique timbre and performance, the hot atmosphere at the concert venue as well as the achievements of the male singer after hard working. He shared his beliefs, "Albums and concerts must really become a singer's work. It is our duty to make the public yearn to enjoy the next work after watching the current work. " The documentary " WHITE NIGHT ( The night when the sun doesn't set) ", recording the true stories of Taeyang receiving warm attention from fans after the first episode was released on May 18. The fans have shown a variety of reactions such as " My heart heats up looking back at the results created by the hard work of Taeyang and many people like this. No matter where it is, I just want to hurry to see his concer ", " Taeyang is not just an idol, he's a really amazing artist ", " When I watched the stage performance video, I got goosebumps and shed tears ".
Watch the documentary here