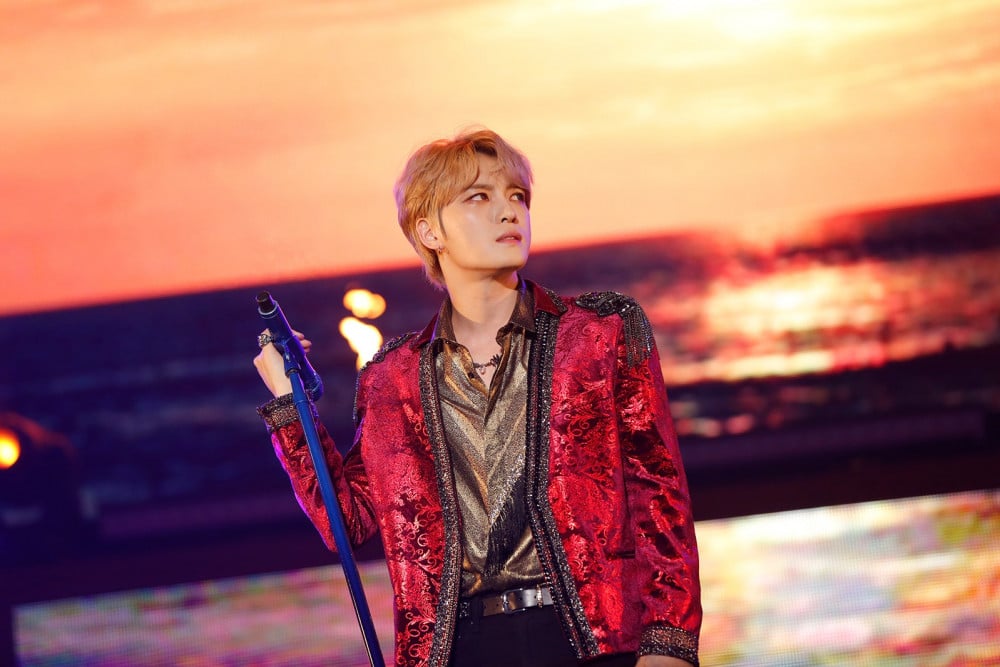 Jaejoong was voted #1 on King Choice's"100 KPOP Idol Vocalist Rankings 2020" with an astonishing total votes of 5,084,580 on the website which is renowned as the largest K-Pop and celebrities voting online platform.
Jaejoong has once again proved his global influence and vocal capabilities which are already well acclaimed by fans and the general public, especially that he was the main and lead vocalist of the most successful K-Pop male vocal group in history.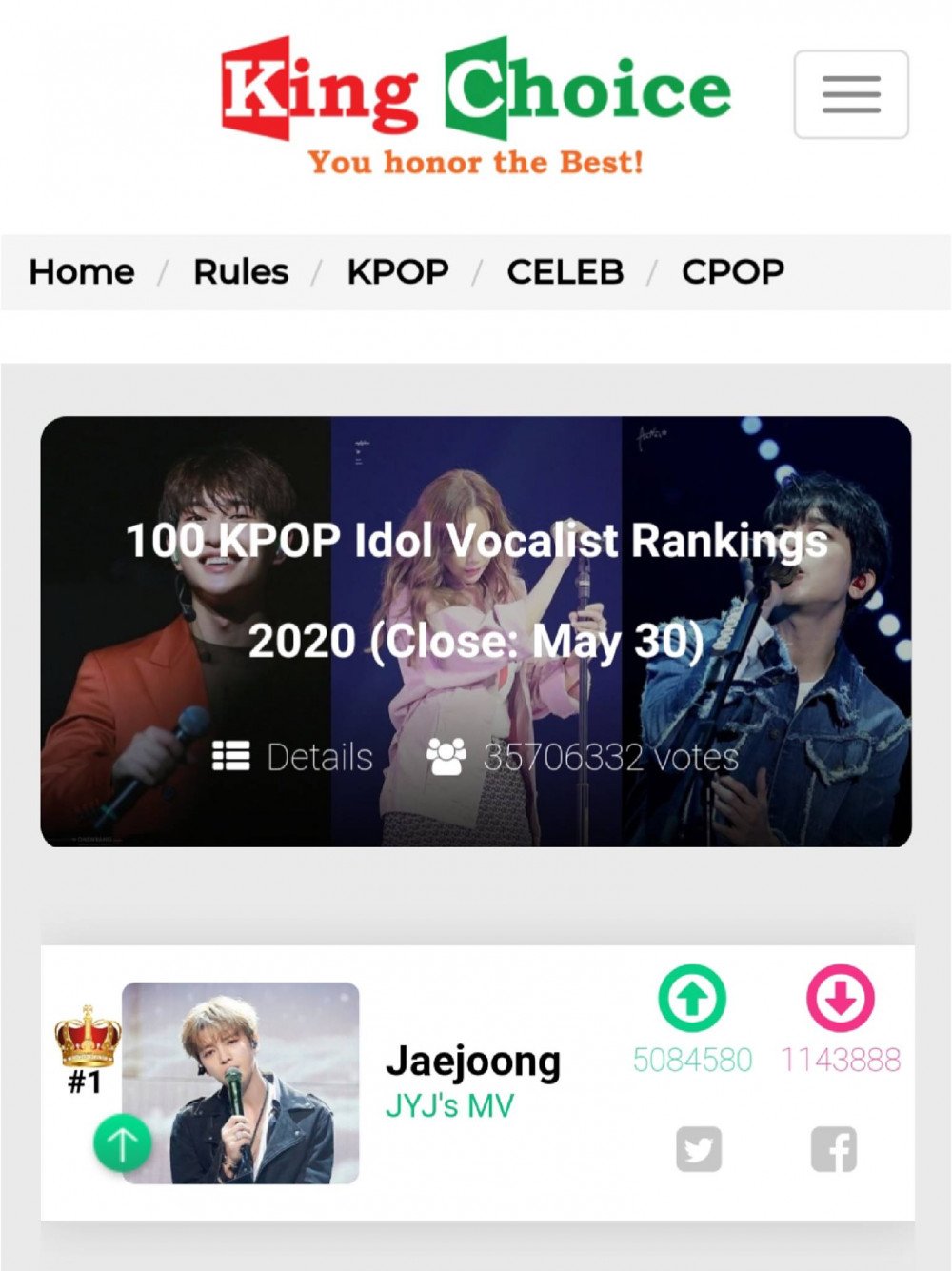 Find out here the full ranking of K-POP Idol Vocalist of 2020.
As a reward, Jaejoong's Ad was displayed as the header of King Choice's homepage.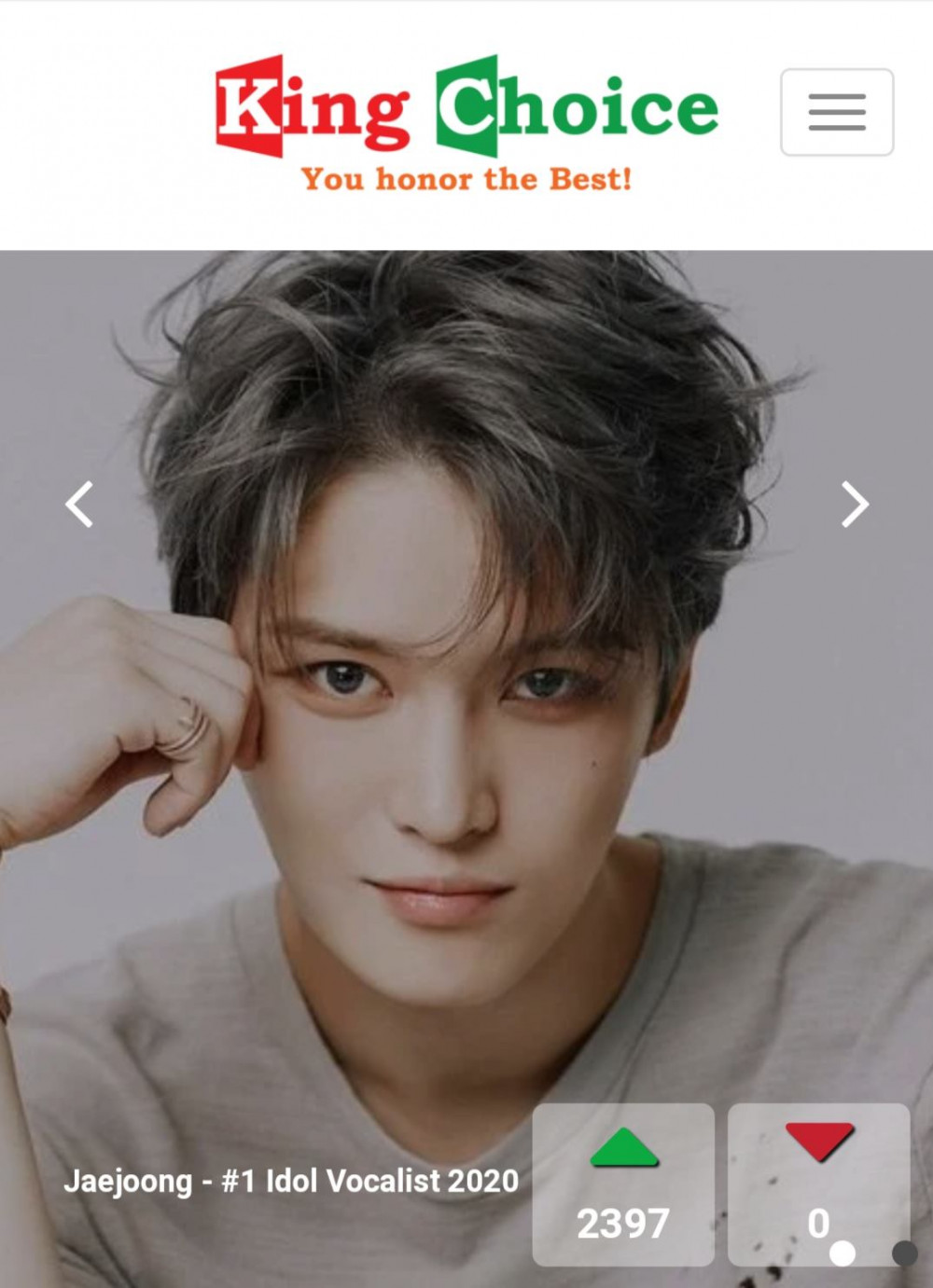 And you can check out below some of the artist's impressive vocal appreciations:
The title song of his most recent Korean release:
Congratulations to Jaejoong and to Jaefans from all around the World, who voted hard for a whole month to make this happen.