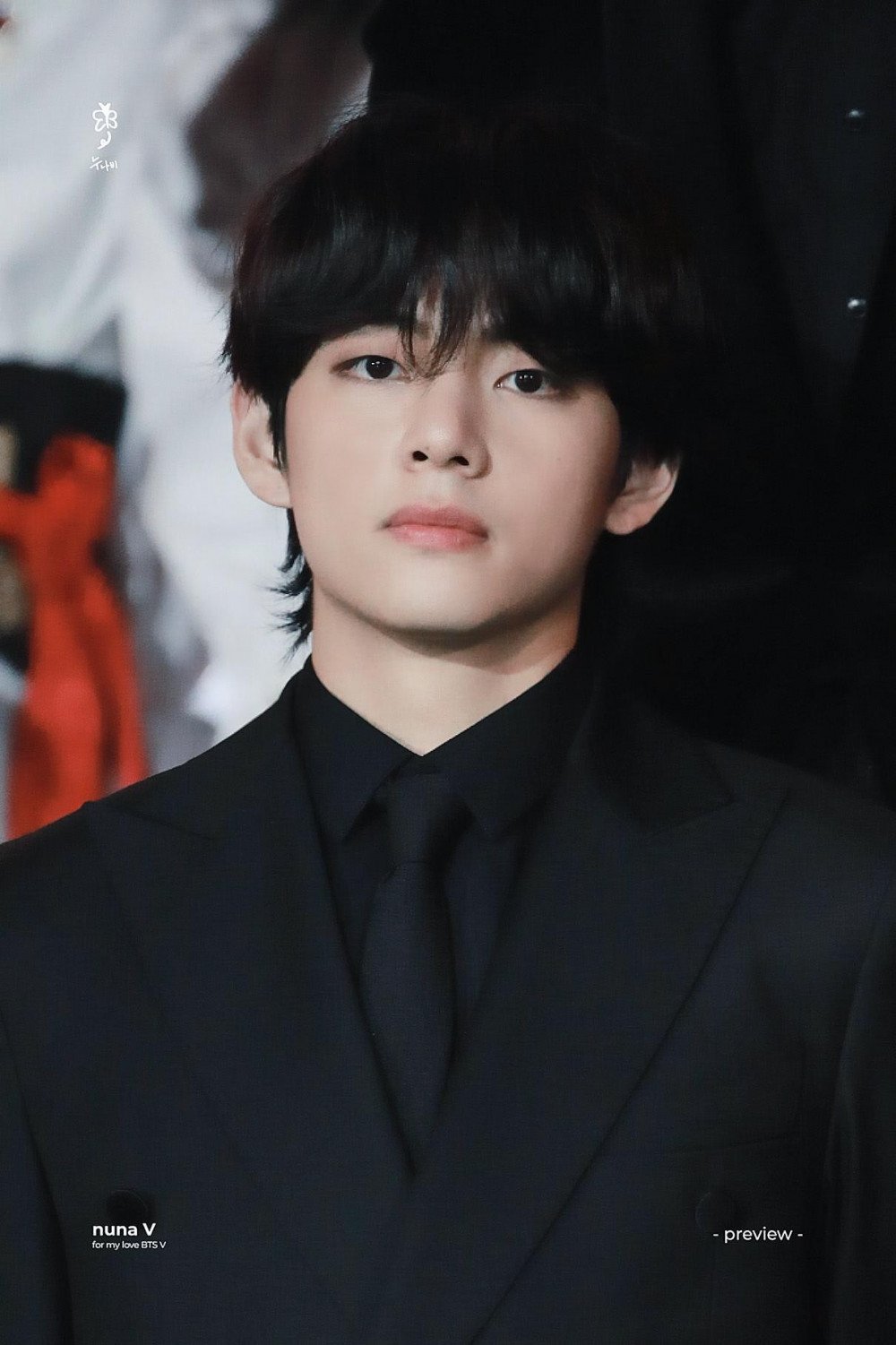 Popular YouTube media 'Top10World' ranked BTS V as No. 1 in the list of 'Top 10 Most Handsome Men in 2020'.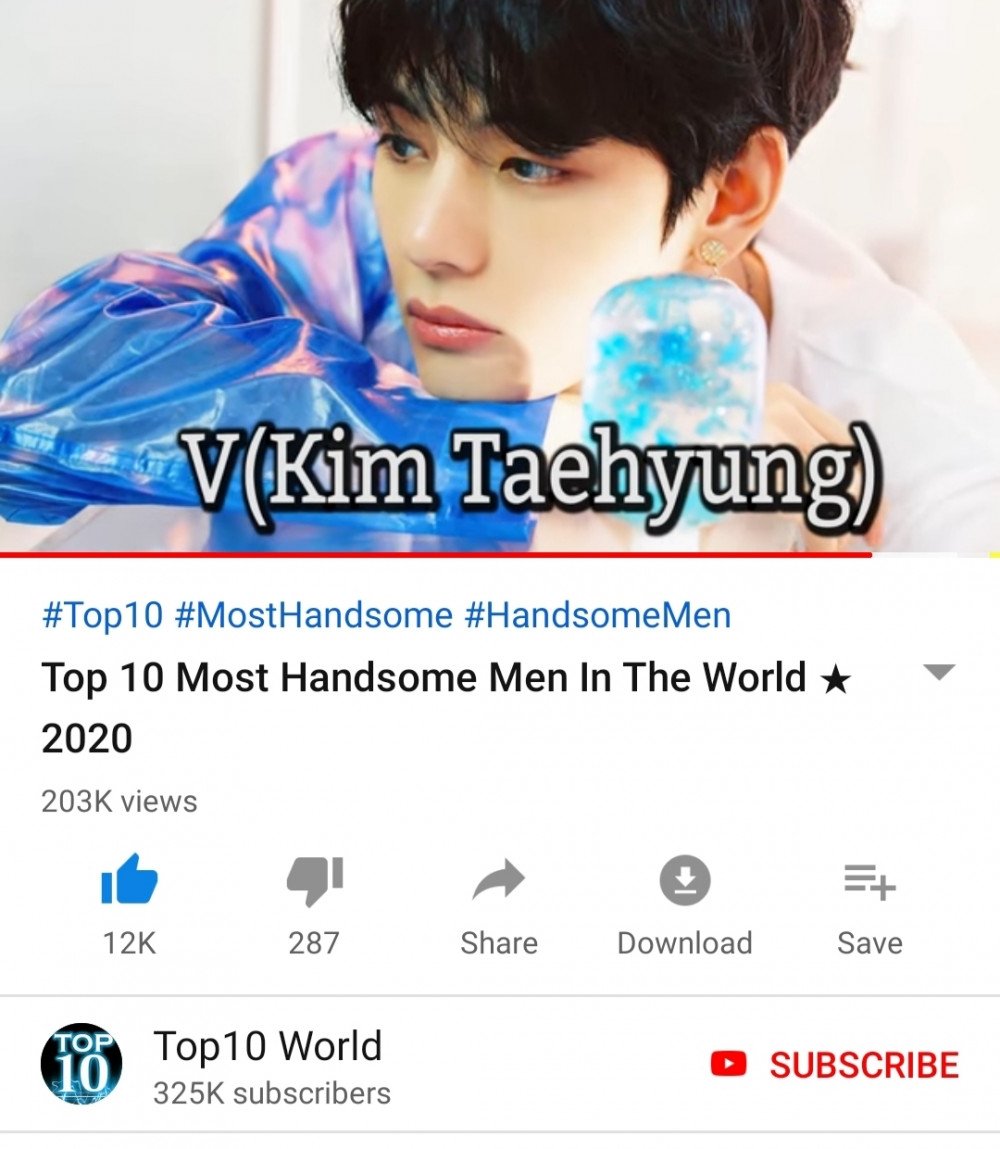 'Top10World' is a well-known ranking channel on YouTube with over 300k subscribers that selects the top 10 in various fields annually.
V topped the list by beating famous international Hollywood stars and artists like Zayn Malik, Chris Hemsworth, Chris Evans, Tom Cruise, and Robert Pattinson.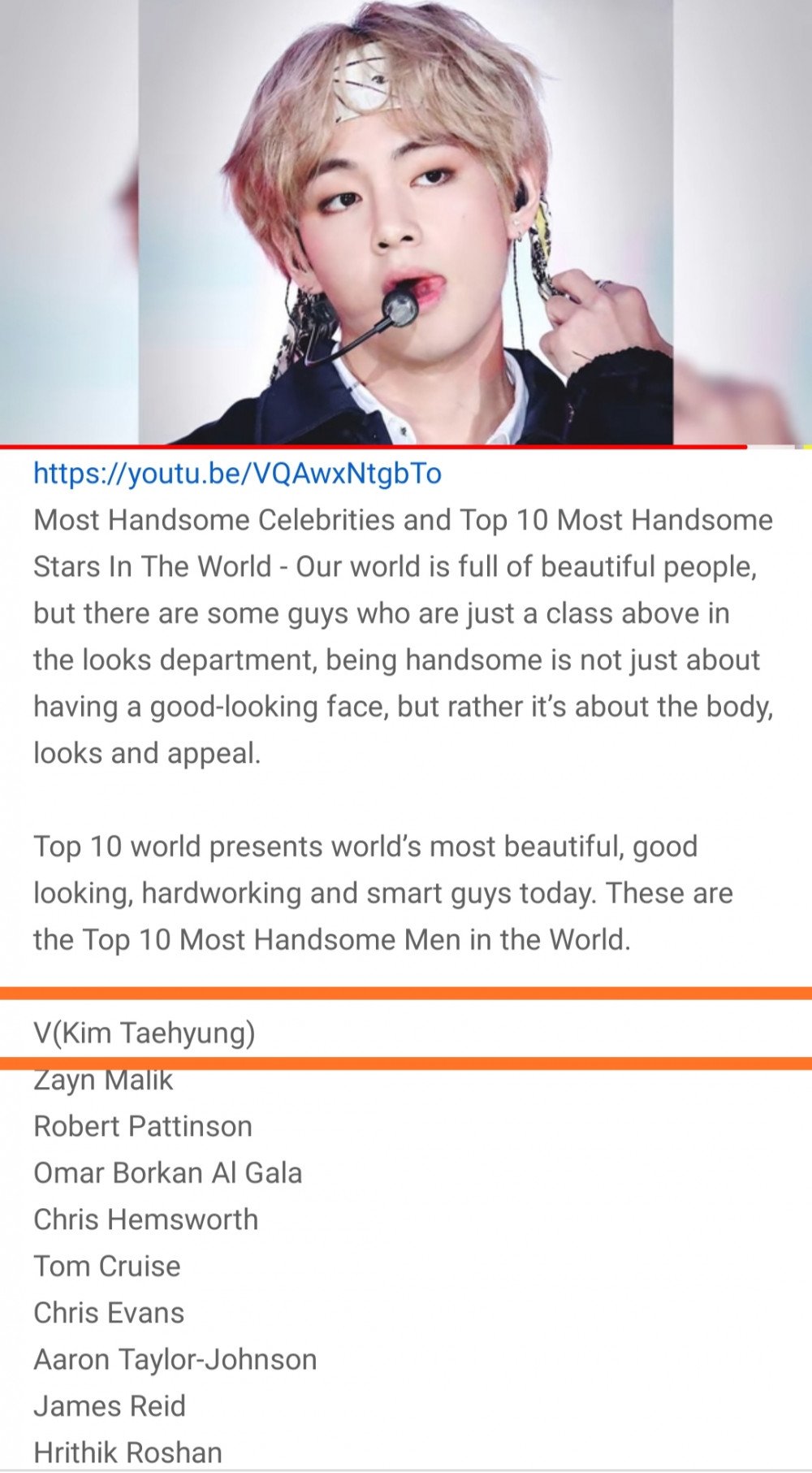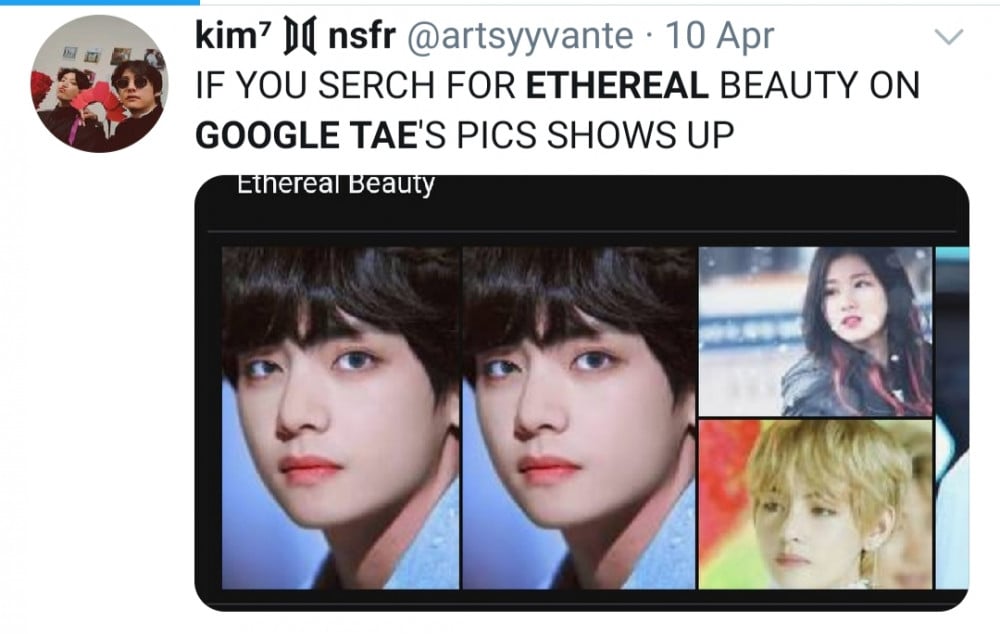 Not surprisingly, this is not the only visual title that V has ever won :
• Ranked #1 in '100 Asian Heartthrobs" which is selected annually by "Starmometer" for the third consecutive year entering into 'The Hall Of Fame' .
• Titled #1 most handsome by YouTube media "All In One" .
• Declared #1 by the American film, TC Candler's the 'Most handsome face of 2017' .
• 'Top 20 most beautiful men in the world' by Bulgarian women site Dama.bg.

• 'Most handsome man in the world 2018' by Famous STAR 101 .
• 'Most Handsome Man 2018' by global entertainment site .
• '2018 world's most attractive' by global media bright side and so on .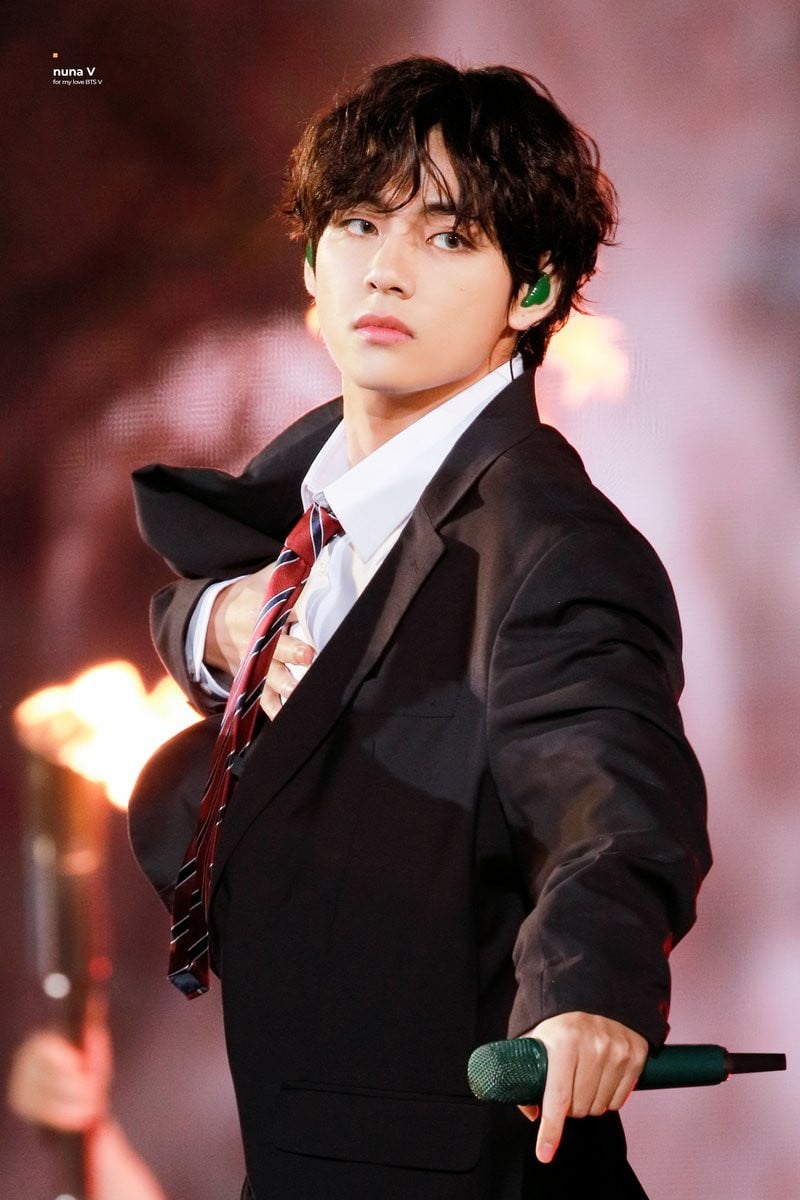 This is why V has been named " The Visual Representative Of Kpop " by Korean Media. Not only his stunning eye-catching visuals, but also his deep husky attractive vocals and unique facial expressions are the factors that make V special in the Kpop industry.